Starbucks to open first US 'signing store' café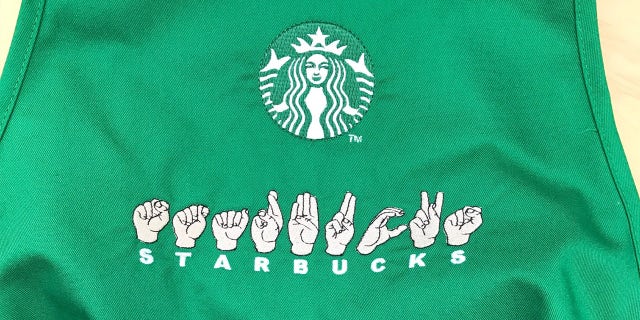 Starbucks is about to get a whole lot more inclusive, as the coffee megachain is slated to open its first American "signing store" to employ and better serve the deaf community in Washington, D.C.
On July 19, the Seattle-based company announced the news via press release, with plans to open the store in October. The shop was inspired by its first-ever signing store, which opened its doors in Malaysia in 2018.
The release explains that all partners will be fluent in American Sign Language in a "unique store format that promotes accessibility and offers employment and career advancement opportunities for deaf and hard of hearing people."
Notably, the store will open at 6th & H Street near Gallaudet University, the world's only college at which all services and programs are specifically designed for the deaf and hard of hearing, Fox 5 reports.
Starbucks plans to hire between 20 and 25 deaf, hard of hearing and hearing partners for the café, which will "help to attract and develop talent, as well as raise awareness and understanding of the deaf experience in the workforce, including career opportunities at Starbucks and beyond."
LIBERALS REALLY DO DRINK MORE LATTES, STUDY FINDS
"The National Association of the Deaf applauds Starbucks for opening a Signing Store that employs Deaf and hard of hearing people," Howard A. Rosenblum, CEO of the National Association of the Deaf said in the statement.
"Starbucks has taken an innovative approach to incorporating Deaf Culture that will increase employment opportunities as well as accessibility for deaf and hard of hearing people, while at the same time educating and enlightening society."
Meanwhile, the news has been largely embraced on Twitter.
"This is amazing," one fan said.
FOLLOW US ON FACEBOOK FOR MORE FOX LIFESTYLE NEWS
"I have some deaf friends, so this just strikes a cord in my heart that makes me so happy! I can't wait for my next trip to Washington in the fall now!" another agreed.
"It's about time!!! I only hope many other companies will follow your lead and I guarantee they will. Thank you Starbucks!" another agreed.