Starbucks brews controversy with its #RaceTogether campaign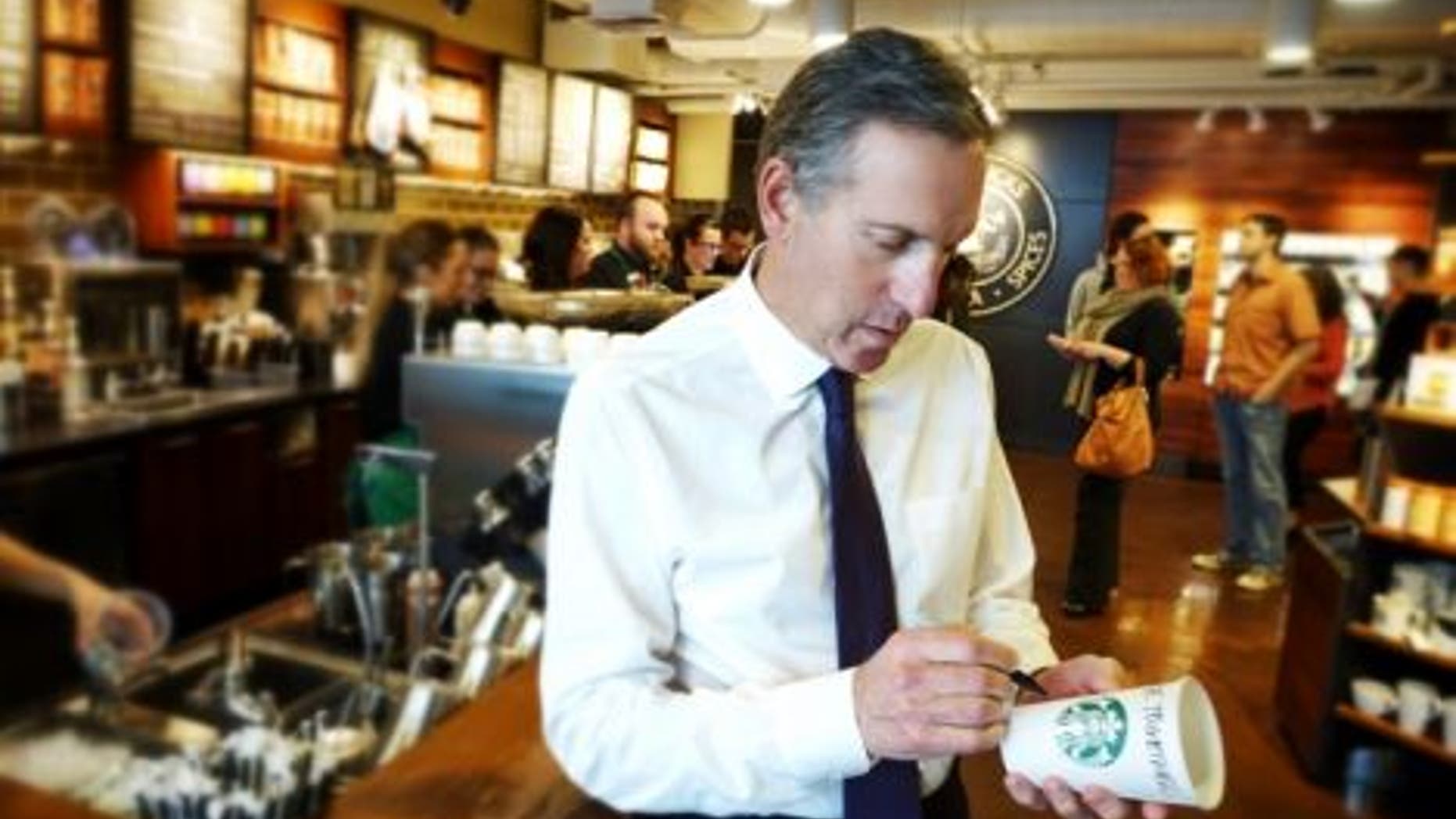 Starbucks is faced an onslaught of criticism for its latest campaign to promote awareness about racial issues.
On Monday, the company published a letter from CEO Howard Schultz explaining the new campaign and made public a video that had been shared internally with the coffee conglomerates' 200,000 plus employees. In the clip, Schultz urges baristas to further discussions on racial tension across the country by writing #RaceTogether on cups and allowing curious customers to engage in conversations surrounding the hot button issue.
Many people, including twitter users, immediately took issue with the campaign --calling the chain hypocritical for only including hands and faces that appeared to be white in promotional photographs. Some decried the billionaire Schultz for his misguided efforts as a "1%-er" while others said a serious conversation about race doesn't happen while grabbing a coffee before rushing to work.
The digital vitriol forced Starbucks vice president of communications Corey duBrowa to delete his Twitter account Tuesday night, claiming he felt personally victimized by "hostile users." Even then, Tweeters took note that perhaps it was a hypocritical move given that his company is trying to promote the discussion sensitive issues-- rather than ignoring them.
Though admitting that he worried about being a "distraction" from Starbucks' platform, duBrowa has already re-instated his account.
"So no matter how ugly the discussion has been since I shut my account down, I'm reaffirming my belief in the power of meaningful, civil, thoughtful, respectful open conversation — on Twitter and everywhere else," duBrowa explained in personal blog post. "I believe in it personally, and Starbucks believes in it at the core of our company's values."
Starbucks' official Twitter account has also reaffirmed the chain will be sticking with the campaign, despite ruffling more than a few feathers.
"It's worth a little discomfort," the coffee chain Tweeted yesterday.