Sex at Domino's, the Szechuan sauce shortage, and other fast-food scandals from 2017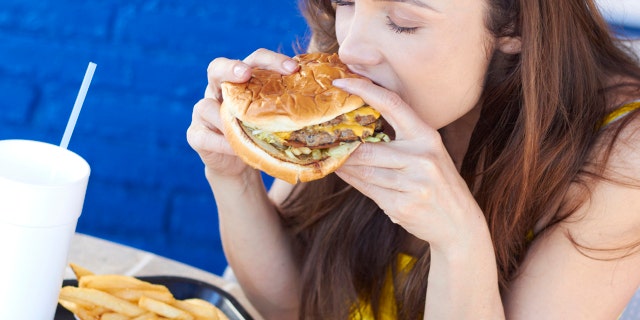 NEWYou can now listen to Fox News articles!
When you think back on 2017, topics like the new administration, the solar eclipse, or the abundance of sexual harassment scandals might immediately come to mind. And while this year's fast-food fiascos might not be the first things you think of, it was certainly an outrageous year for America's greasy burger joints, pizzerias and taco shops.
The next time you're craving a burger or chicken tenders, think back on these fast-food scandals of 2017 and choose your location wisely.
Burger King's impatient manager
In November, an impatient Burger King manager in Ohio was filmed screaming at a customer who allegedly took a little longer to order than the manager would have liked. Pandemonium unfolded when Lizzie Ramsey, the pregnant customer, along with her husband and his two brothers decided to park and enter the restaurant after the employee taking their drive-thru order told her, visibly annoyed, to "hurry up." To make matters more puzzling, Lizzie said she was the only one in the drive-thru lane.
MCDONALD'S TEMPORARILY DISCONTINUING BUTTERMILK CRISPY TENDERS DUE TO SUPPLY ISSUE
The couple who had sex in a Domino's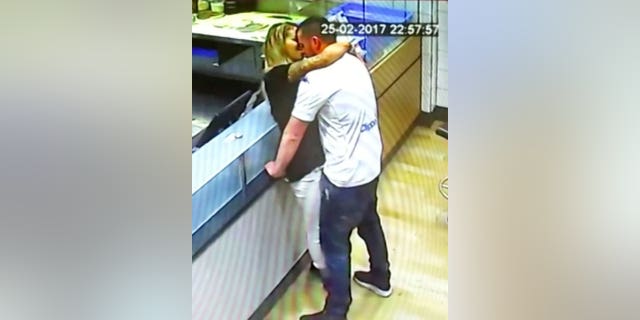 A couple was caught on security cameras having sex in a U.K. Domino's in February of 2016, reportedly while waiting for their pizza to be ready. The two were looking at jail time for the "obscene and disgusting" acts and both pleaded guilty in September. Ultimately, in October, the couple was sentenced to 12 months of community orders (i.e., punishment outside of prison) and a six-month curfew, which prohibited them from leaving their houses between 7 p.m. and 7 a.m. The 31-year-old male, Craig Smith, was also sentenced to 200 hours of community service.
The Wendy's firework display
Only a day after July Fourth, a group of teenage boys pulled a prank on a Wendy's in Deerfield Beach — but not everybody was laughing: They tossed a lit firework into the restaurant, which landed directly behind an employee. Thankfully, the worker was uninjured, but the same couldn't be said for the Wendy's itself. According to reports, the firework blasted a 7-inch hole through the wall of the restaurant.
RUSSIA TO DECLARE MCDONALD'S A 'FOREIGN AGENT' FOR MISLEADING ADVERTISEMENTS
The cop who was refused service at McDonald's
In July of this year, Officer Scott Naff of the Virginia Department of Game and Inland Fisheries was allegedly denied service by a McDonald's drive-thru worker who said, "I ain't serving no cops." The wife of the officer, Cathy Naff, later spoke out about the incident on "Fox and Friends": "My husband is one of the great guys and would have never treated this young man disrespectfully," she said.
Taco Bell's tea-flinging fight
WARNING: The following video contains explicit language. Viewer discretion is advised.
This past July, a former Taco Bell employee in Converse, Texas, went about the simple task of picking up her last paycheck from work. While a seemingly simply task, the female employee, Margarita, wasn't about to leave without one last fight. Picking up a large tea dispenser, Margarita tries to empty the contents on her former manager, who immediately hurls a completely different tea dispenser at Margarita. The worst part? A young man, presumably Maria's son, can be seen trying to calm down the situation, only to be told by the manager that his "mom is about to get knocked out."
FOLLOW US ON FACEBOOK FOR MORE FOX LIFESTYLE NEWS
McDonald's 'Hamburglar'
In November, a woman was caught climbing through the drive-thru window of a closed McDonald's in Maryland. And not only did she manage to steal an unattended purse, but she also got her hands on a soda cup and a large box of food. In total, the suspect spent about a half hour in the restaurant, according to timestamps on the video footage.
Burger King's failed Google Home ad
In April, Burger King tried to capitalize on the Google Home fad by releasing a TV ad in which an actor — dressed as a Burger King employee — asks Google what a Whopper is. It was a clear attempt to set off viewers' Google home devices, which would then read aloud the definition of a Whopper from Wikipedia. But according to the folks at Wikipedia, a couple of undercover Burger King employees edited the Whopper's official Wikipedia page just prior to the ad, so that it opened with the burger's ingredients, rather than its original description. Wikipedia demanded an apology, believing that Burger King undermined their rules concerning marketing and advertising. Not surprisingly, a few Wikipedia pranksters also altered the entry to tell users that Burger King's Whoppers contained ingredients including "child" and "cyanide."
McDonald's Szechuan sauce snafu
In response to demand from fans of Cartoon Network's "Rick and Morty" series, McDonald's decided to bring back its obscure Szechuan dipping sauce, which the chain had originally released in 1998 as part of a promotion for Disney's "Mulan." But when fans arrived for the one-day only event on Oct. 7, they were confronted with the news that only 20 packets would be available at each store, and that not all "participating" stores were actually participating. Angry fans were not impressed, and police were even called to a McDonald's in Wellington, Fla., to disperse the crowds. Some customers later called for a boycott, and even a class-action lawsuit against McDonald's. Others who were lucky enough to find the sauce put their packets on eBay, where they were selling for upwards of $1,000. (One woman even claims she traded a packet for a car.)