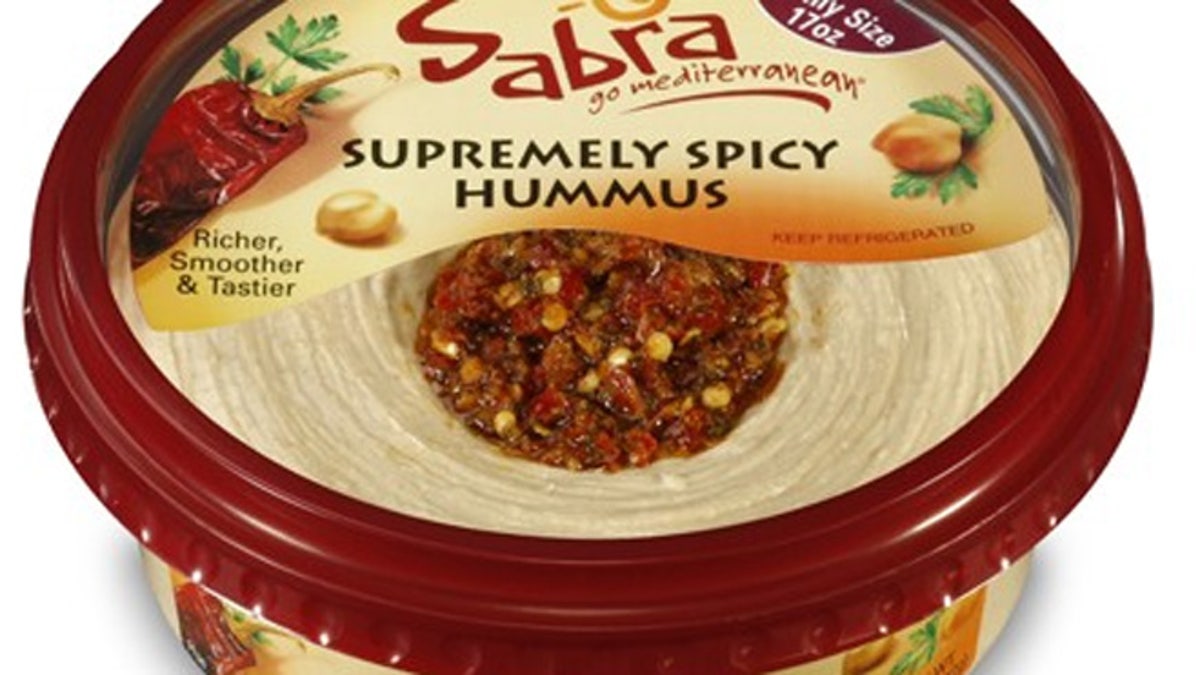 Sabra Dipping Co., which reportedly owns 60 percent of the hummus market in the U.S., wants the federal government to set standards on what goes into making the dip.
The hummus manufacturer, co-owned by PepsiCo and the Israel-based Strauss Group, filed a petition with the Food and Drug Administration to create a standard definition for hummus making chickpeas and tahini, or sesame seed paste, the main ingredients, reports the Jewish Telegraph Agency.
Under the definition, hummus would be primarily chickpeas, no less than 5 percent tahini, and can include one or more optional ingredients. The 11-page proposal listed out those ingredients, which include vegetable oil, garlic, acidifying agents, salt, sodium benzoate, spices, sodium bicarbonate, texturizers and buffering agents.
Sabra says it looked at its competitors and argues the hummus market is filled with fakes and wants the government to step in.
In the FDA filing, the company contends that hummus brands such as Cedar's, Del Carmen and Eat Well Enjoy Life are made with either significant amounts of ingredients like lentils, endamame and black beans –or with no chick peas at all.
"Some products labeled as 'hummus' are made entirely from legumes other than chickpeas," Sabra wrote. "Because these products substitute other legumes, the marketing of these products as "hummus" undermines honesty and fair dealing."
In February, Sabra also filed a petition with the Food & Drug Administration for stricter rules on what can be labelled "Hummus" -- or, "Hommus," "Hommos," "Humos," or "Houmous."
The FDA does have the authority to write definitions for specific foods when it would benefit consumers and has already set food standards on other items, such as sherbet, cream cheese and fruit jelly.