Russian filmmakers pitch government to launch rival McDonald's chain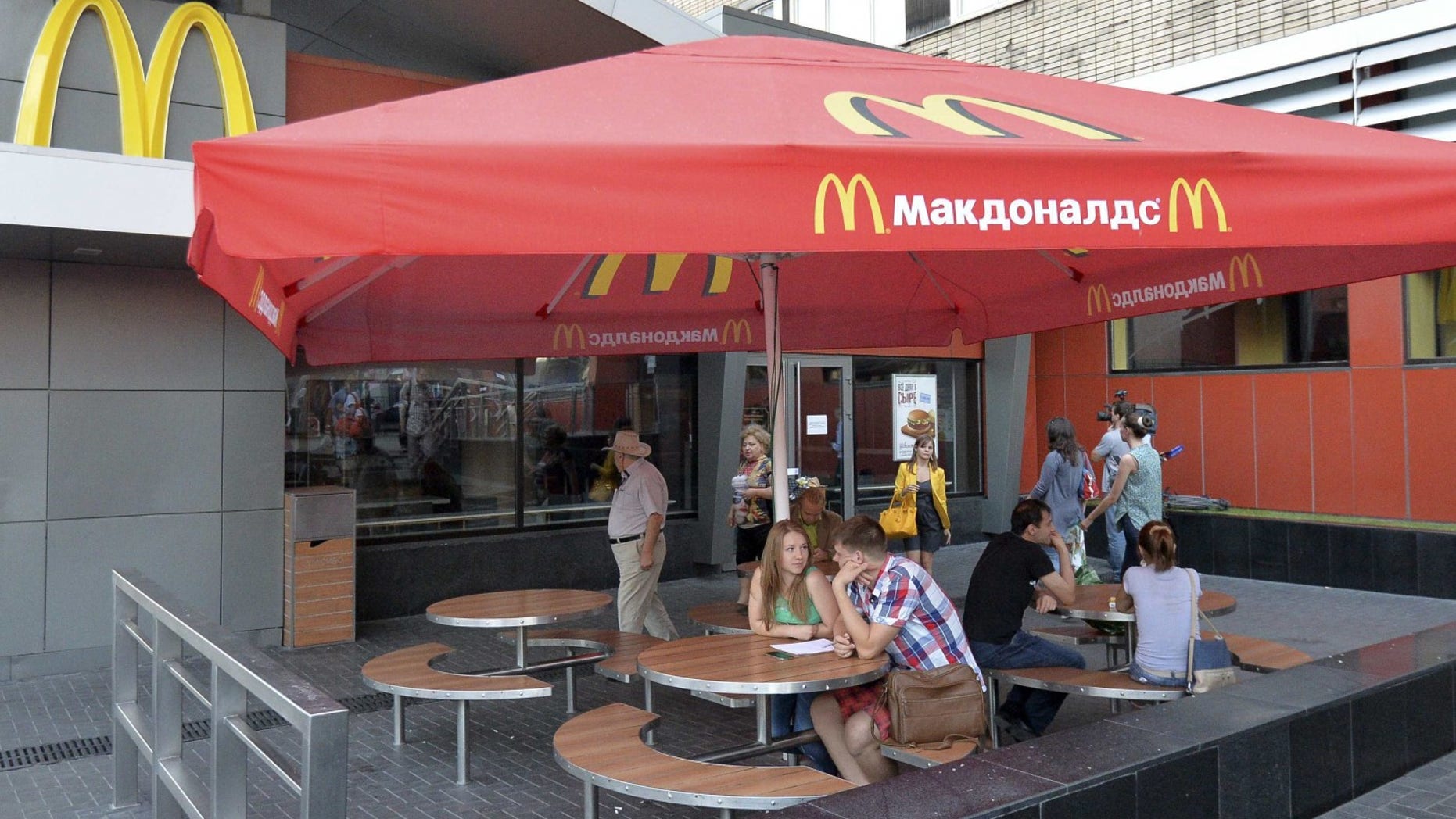 As more Western fast food chains shutter in Russia, two filmmakers have a plan to keep their countrymen stuffed with burgers without supporting American companies.
Nikita Mikhalkov and Andrey Konchalovsky are pitching the Russian government to give them a billion rubles (about $18 million) to start a chain of fast-food restaurants that would replace chains like Wendy's and McDonald's, reports the Washington Post. The duo plan to title their new restaurants with an appropriate moniker: "Let's Eat at Home." It doesn't exactly roll off the tongue, but certainly gets the point across.
Last year, several McDonald's locations in Russia closed after a round of surprise inspections  found them in violation of local health codes. In the wake of escalating tensions in the eastern Ukraine, the U.S. continues to impose sanctions against Russia. Wendy's closed all Russian locations and Carl's Jr. has announced it plans to leave the country this year.
Though McDonald's says it will continue to expand throughout the country, Mikhalkov and Konchalovsky are being taken seriously. Putin has reportedly told his deputy prime minister to review the brothers' proposal, despite the fact that neither has any experience in the restaurant industry.
Mikhalkov directed and acted in the Academy-Award winning "Burnt by the Sun," in the mid-1990s. Konchalovsky, who directed the film "Tango & Cash" in 1989, is married to Yulia Vysotskaya—a Russian celebrity chef who conveniently has a cooking show called "Let's Eat at Home."
According to the proposal, the brothers plan to open 41 branded restaurants and 91 stores in the next "4.8 years"—nope, not five. Though the chain is meant to replace Western fast-food eateries, about 40 percent of the "Let's Eat At Home" menu will focus on regional cuisine.