Restaurant owner 'shocked' by anti-immigrant message allegedly written on receipt for server
The owner of a New Jersey restaurant is firing back against two customers who allegedly left a rude message — and no tip — for a server solely because they believed her to be an immigrant.
WAITER ADMITS TO FAKING RACIST RECEIPT FOR FACEBOOK ATTENTION
Santiago Orosco, the owner of the Under the Moon Café in Bordentown, shared a photo of the receipt to Facebook on Saturday, along with a "lengthy post" detailing the events that allegedly transpired a few nights before.
"Thursday night we had a couple come in to dine at our restaurant, they were in their mid to late 40's, raved about the food, the décor and the service," Orosco claimed, adding that the two were "excited" about their dining experience, as well as the recommendations their server had suggested.
At the end of the night, however, Orosco said the server — who was born in America and speaks multiple languages — found a message on the back of the receipt that read "Don't Tip Immigrants."
"I can only assume that they heard our American multi-lingual server speak Spanish to another employee," Orosco wrote. "I am utterly shocked at this blatant ignorance."
PIZZA RESTAURANT APOLOGIZES FOR 'WHITE TRASH' RESTAURANT RECEIPT
Orosco also told KYW-TV that the waitress broke down in tears after seeing the message.
"Unfortunately, the racism right now, because of the world we live in, is a little more out there, but it's not acceptable my any means," he told the outlet.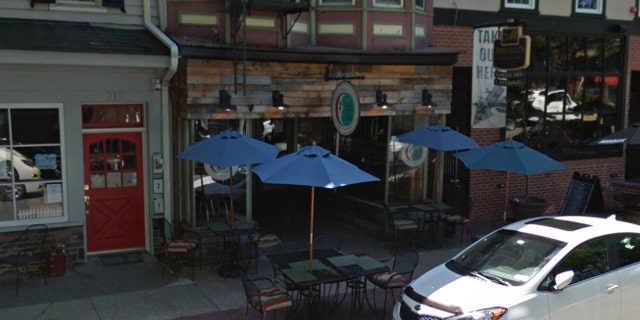 Orosco, who identified himself as a proud immigrant, later wrote that the couple was no longer welcome at the Under the Moon Café.
"Immigration and cultural blending are what created this special country; I truly believe that immigrants are key contributors to our society. Also, I am gay, at Under the Moon we accept all people but not ignorance and discrimination," added Orosco.
"PLEASE DO NOT COME BACK!!!" the restaurateur added.
CLICK HERE TO GET THE FOX NEWS APP
Orosco was not immediately available to comment on the Facebook post.