Pyeongchang Olympic Village cafeteria has an 18-page menu
From Chloe Kim's viral cravings for ice cream to Shaun White's consumption of an eponymous $920 "Flying Tomato" burger and Chris Madzer's impressive pizza eating skills, food news continues to make headlines at the Pyeongchang 2018 Olympic Winter Games. Therefore, it's only natural that the over-the-top sporting event has an over-the-top 18-page menu at its dining halls.
On Feb. 14, Food & Wine reported that Pyeongchang officials brought in a serious staff to nourish the 7,700 Olympic and Paralympic athletes and officials – and all their cravings - across 13 different competition venues through the event.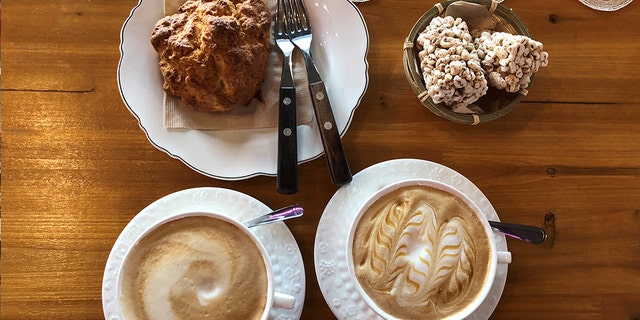 "On any given day, around 180 chefs, including 30 halal cooks, help prepare about 180 different dishes — from breakfast to dinner to late-night snack. Since the games officially kicked off with the Opening Ceremonies last week, athletes' village kitchens have served 7,000 meals daily at their peak," the outlet said.
SOME TEAM USA WOMEN SAY THEY'D COMPETE IN #METOO BLACK AT OLYMPICS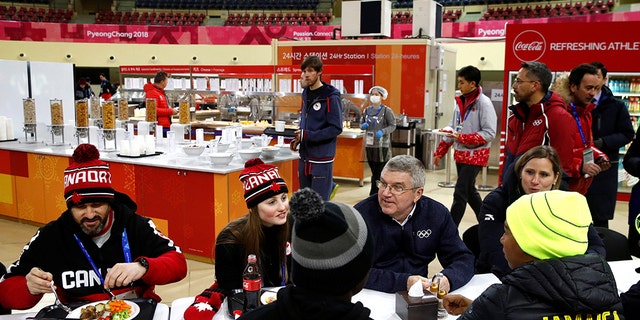 A close examination of the all-inclusive menu reveals that there was truly no food group left forgotten. From Kosher, Halal, vegetarian, vegan and gluten-free options to tons of fueling carb choices like 10 different breads, pasta, potatoes, rice and pastries, no competitor will go hungry during breakfast, lunch and dinner with the dining hall's 24-hour offerings.
Particularly mouthwatering options include pan-seared salmon, smoked duck, camembert cheese, spinach cream pizza, green beans salad, seaweed soup, pumpkin porridge as well as cinnamon punch, green plum tea and fruit pastries.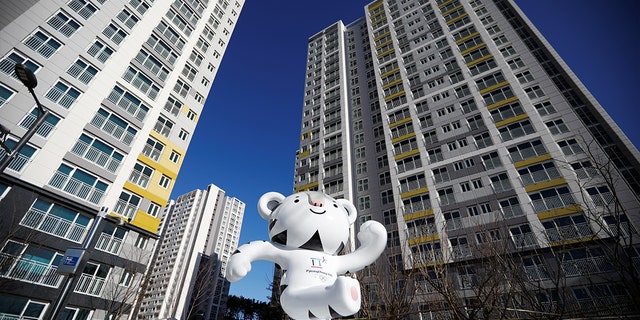 Unsurprisingly, a fully loaded Korean station features bibimbap, kimchi, festival noodles dumplings and other local favorites.
OLYMPIAN CHRIS MAZDZER SHOWS OFF OLYMPIC-LEVEL PIZZA EATING SKILLS
"During the PyeongChang Olympic and Paralympic Games that will be held for more than a month, five million portions of meals will be served at 13 competition venues, the Olympic Village, Press Center, Olympic Plaza, and other venues," the Pyeongchang 2018 Food Vision plan states. "Provision of such a large amount of food and beverage at a specific area for such short period of time is an unprecedented case in the history of Korea, and the scale of necessary workforce and food ingredients for the service will be indeed large, too."
FOLLOW US ON FACEBOOK FOR MORE FOX LIFESTYLE NEWS
As the world's most elite athletes gather to compete in 102 events in 15 disciplines at the highest echelon of sports, it only makes sense that the greatest culinary options are available. After all, you are what you eat.