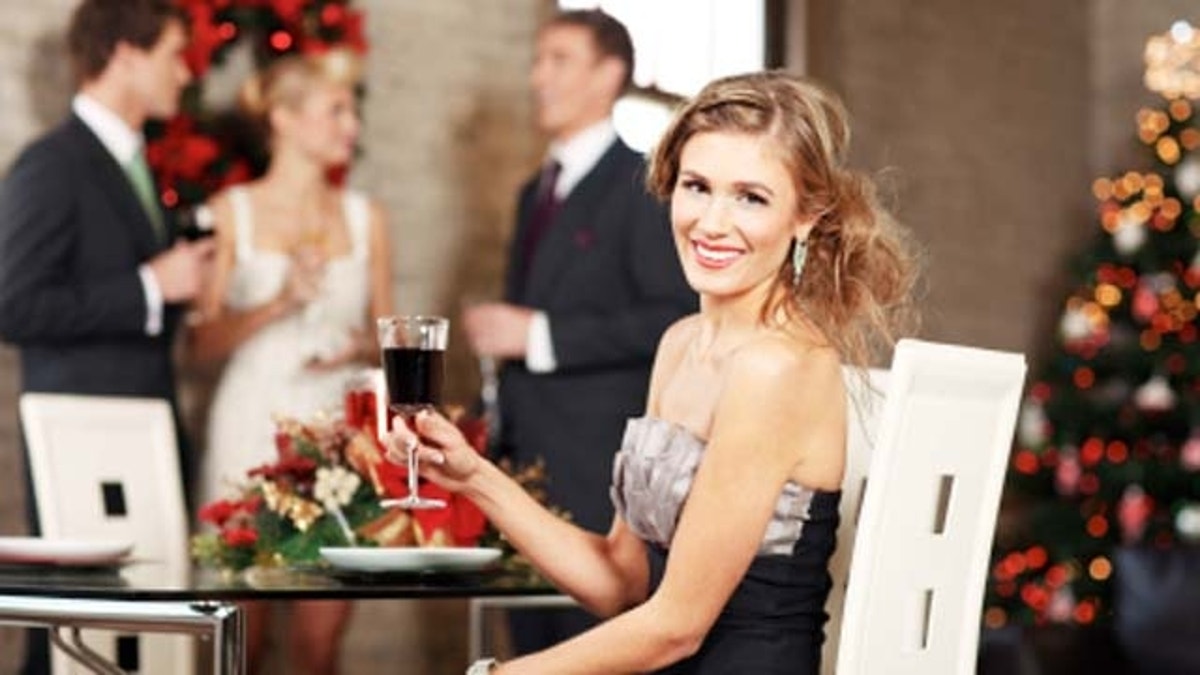 We're knee-deep in the holiday season, and for most, that means holiday parties.
While it can be a tough decision what to bring for the host or hostess throwing the shindig, a bottle --or some unique drinking accouterment--are usually a big win. After all, even the seemingly ever-flowing home bars of the Real Housewives are at times strapped to keep up with guests unwinding from holiday stresses.
But it's important to take some care in bringing the perfect gift for the party when they went to so much trouble to plan a great evening for all.
Luckily, there's a long list of spectacular spirits for extending any festive evening. Here are a few, along with other worthwhile drinking paraphernalia, that are sure to impress, and may earn you some serious brownie points with the host for such a thoughtful gift.
Joseph Drouhin 2011 Beaujolais Nouveau
Beaujolais Nouveau comes out every year in November to much fanfare and excitement. These light and fruity reds are unlike so many wines in that they're meant to be poured right away, rather than cellared for a special occasion. Even better, the fresh flavors and generally low price point make them a no-brainer for a hostess gift. Joseph Drouhin's expression of Beaujolais Nouceau is a particularly bright and cheery one. Rich enough to sooth bodies chilled to the bone, but featuring light cherry and raisiny notes that make for a particularly merry mix at only $10 per bottle.
Big Bottom Whiskey 2 Years Old Port Cask Finish
The more sophisticated hosts and hostesses out there may be on the hunt for something to sip as they bask in the afterglow of a well-thrown holiday gathering. Big Bottom 2 Years Old is a perfect accompaniment to that sense of accomplishment. Just enough warming spice comes out of the reddish amber liquid to stand up to the deepest darkest chocolate and caramel notes Big Bottom has in spades. Sure, it's whiskey from California, but any prejudices against new age whiskeys will disappear after the first taste.
Whiskey Stone Shot Glasses
When the shot glasses do come out at parties, there never seem to be enough of them. Bring a touch of class to the proceedings with shot glasses made from stone. Designed to be tossed in the freezer and retain the chill to keep your shooter or shot cold, these are a little more sophisticated than the typical shot glass with Jagermeister or college mascots printed on the side. And if that little bit of sophistication means more sipping and less overindulgence, your host can't possibly take issue with that.
Bittercube Bitters
Some holiday gatherings feature hosts with a little mixology flair. These delightful souls enjoy nothing more than crafting the perfect drink for their guests. And doing so means having the right ingredients on hand. Nick Kosevich and Ira Koplowitz founded Bittercube Bitters in 2009, opening up a world of possibilities for new twists on classic and modern drinks with their handcrafted line of six flavors of bitters. From Cherry Bark Vanilla to Blackstrap or Jamaican, these strongly flavored drops add a dram of perfection and complexity to virtually any drink. Few things would make an amateur bartender swoon like these.
Rogue Voodoo Doughnut Maple Bacon Ale
Occasionally, holiday brunches are on the agenda, and while Mimosas and Bloody Marys are the standards for these soirees, who could argue with a beer that combines three breakfast standards – doughnuts, maple syrup and bacon – in one tasty pink bottle. A collaboration between Rogue Ales and Voodoo Doughtnuts, this bottle leads with smoky bacon and brown sugar, finishing up with just a touch of maple – almost like a bacon crusted glazed doughnut. The carbonation bats cleanup, clearing off the palate just enough for another sip. And if anything will get conversation started at a party, this is it.
The Quotable Drunkard
At even the best parties, sometimes the conversation comes up a little short. A host armed with The Quotable Drunkard, however, would view that momentary lull as nothing more than an opportunity to break out the wit and wisdom contained within these pages, like Frank Sinatra's "Alcohol may be man's worst enemy, but The Bible says to love your enemy."
Last Round Hangover Support
Even the most experienced host sometimes lets the party get away from him or her. Even at a neighborhood holiday party, when the eggnog is flowing, all bets are off. And at a party like that, cleaning up the aftermath with a hangover is a task no good neighbor should wish on their gracious party planner. Providing a bottle or three of Last Round to take before bed should relieve the worst of the pain in the morning to allow for efficient damage control and a happy holiday for all.
WineOff Stain Remover
Sometimes the right gift isn't necessarily the most fun one. For the hostess with white carpets and clumsy friends, WineOff is designed to deal with the pain red wine so often causes. Made of a mix of enzymes and bacteria that eat away at the stain instead of bleaching whatever it comes in contact with, WineOff has an impressive success rate. Just a few spritzes and a run through the wash and shirts and dresses come miraculously clean. Even old stains seem to come out – truly a Christmas miracle.