Patrón releases $7,500 bottle of tequila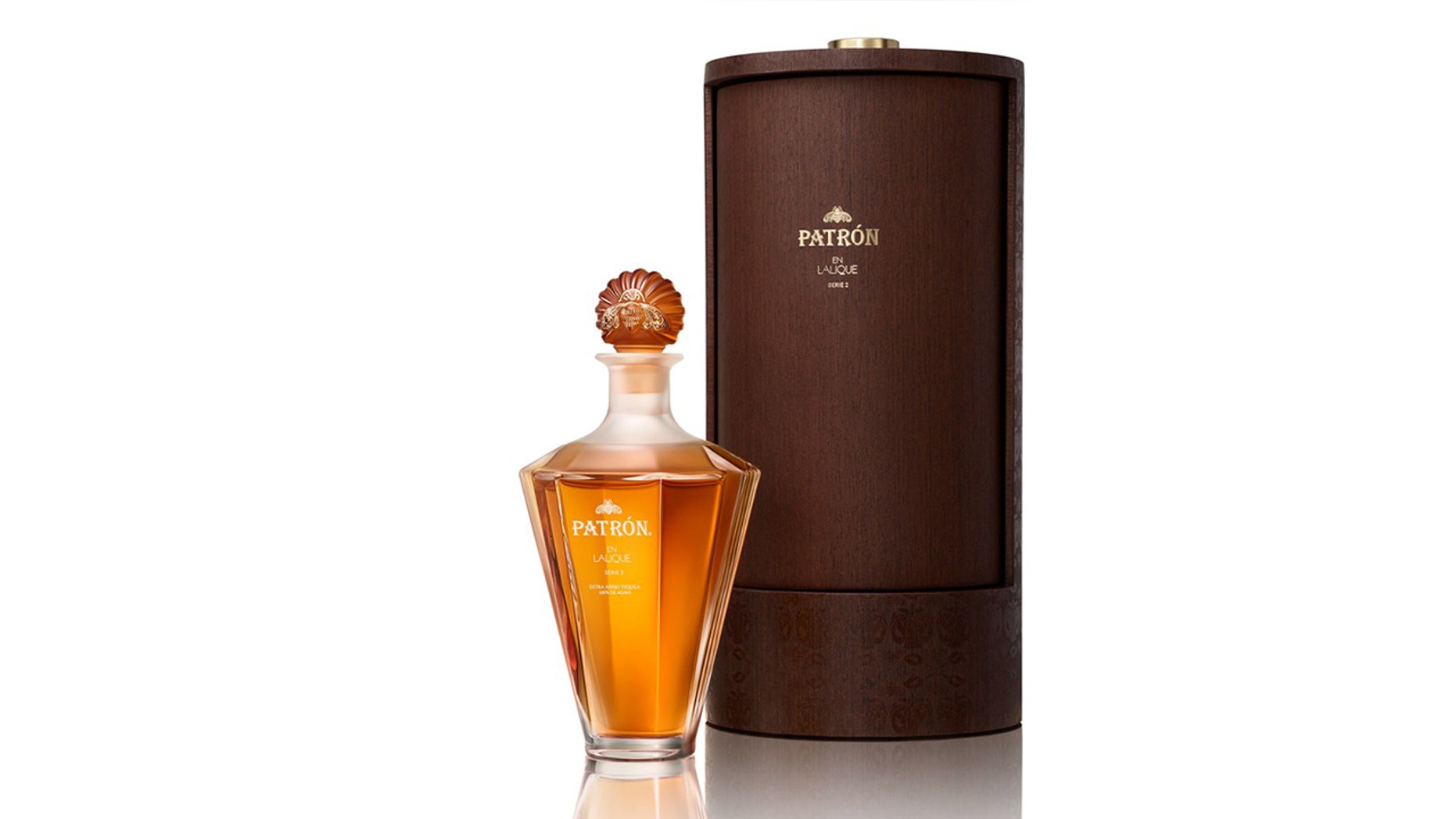 If you're really eager to drink some rare tequily, and you don't mind ponying up almost eight grand to do so, Patrón's latest creation could be the drink for you.
For a cool $7,500, you can now treat yourself to a bottle of Patrón en Lalique: Serie 2. The result of a second partnership between luxury French glassmaker Lalique and the tequila company, Patrón en Lalique is descriped as "an exclusive collaboration between the masters of artistry and perfection." It's also a limited edition offering, with only 299 bottles being produced to date.
THIS BAR WAS JUST VOTED THE BEST IN THE WORLD
Aged for an average of seven years, the finely crafted liquor is said to exhibit a "crystalline bright gold" color, and bear an aroma of "fruit, vanilla and oak tastes" in addition to flavors of "sweet honey, fruit, light agave." It's all topped off with a finish of "long lasting oak, agave and fruits," according to Patrón's website.
And though the blend is made from 100 percent blue agave tequilas and bottled in Mexico's Hacienda Patrón from American oak, French oak, and Spanish sherry casks, the exclusive drink comes delivered in hand-made, Art Deco-inspired bottles straight from Lalique's French factory.
'MOST INTERESTING MAN' COLUMBUS DAY TEQUILA AD SPARKS OUTRAGE, APOLOGY
The luxe spirits are available for sale online and in stores, in select markets.
Further tequila enthusiasts on a budget shouldn't give up on their dream of diving deeper in the world of Patrón. In September, the retailer launched an augmented reality app that allows consumers to virtually visits to the famed Patrón Hacienda itself, Adweek reports.