Midwestern restaurant chain picks new name for 'Crack Fries'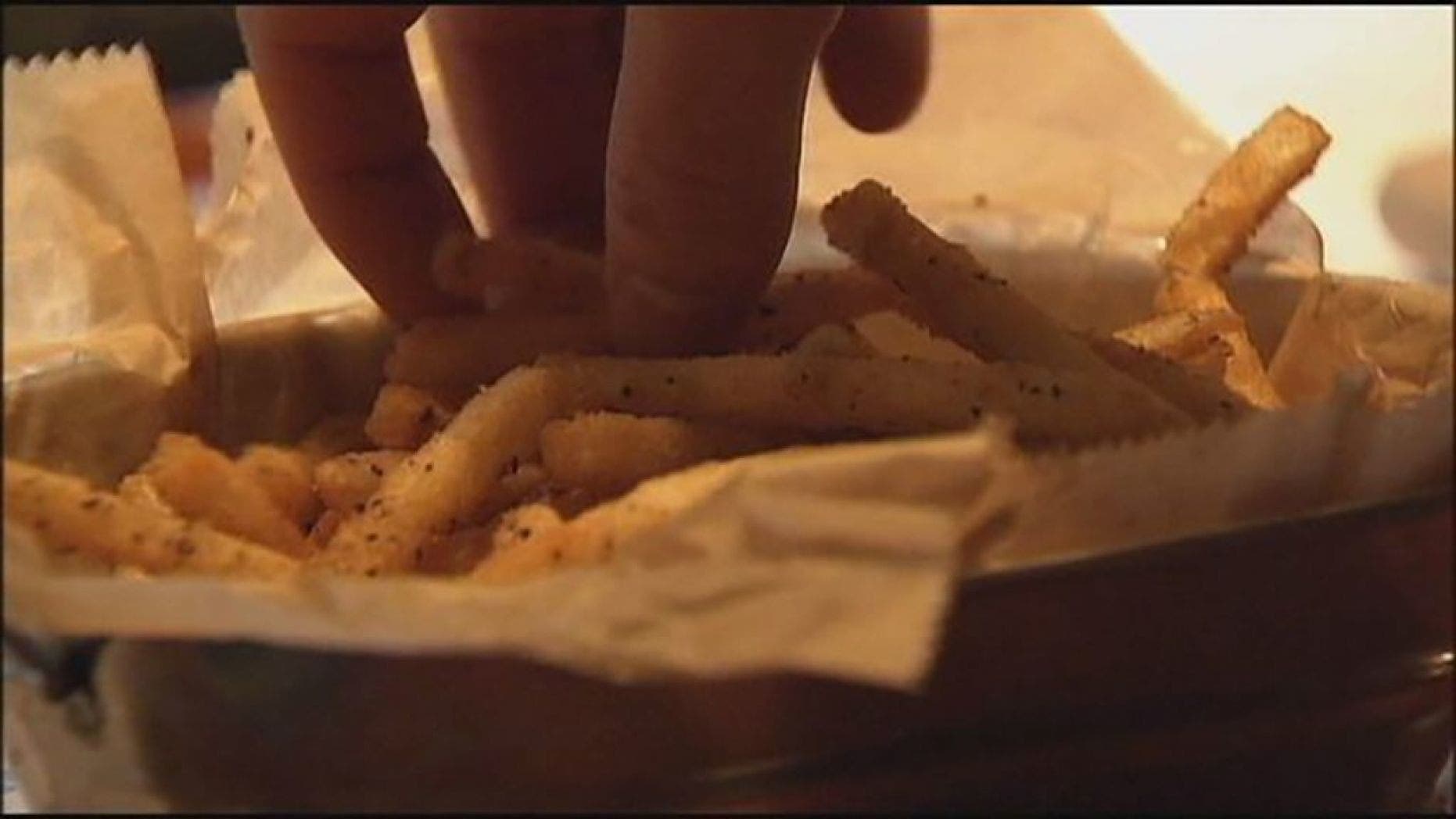 A Michigan-based restaurant chain has finally picked a new name for its award-winning "Crack Fries" about a month after the gastropub announced it would make a change in an effort to be more "inclusive."
HopCat, a restaurant and beer bar, announced it would change the name of its fries in December because "to make light of this drug and of addiction contradicts our values of inclusion and community."
And it has finally settled on a new name: "Cosmik Fries," according to WXMI-TV.
"We chose the name more than 11 years ago as a reference to the addictive quality of the fries and their cracked pepper seasoning, without consideration for those the drug negatively affected. We were wrong," Mark Gray, BarFly Ventures CEO, said in a Dec. 10 blog post. "The crack epidemic and the lasting impact on those it affects is not funny and never was."
RESTAURANT CHANGING NAME OF 'CRACK FRIES' BECAUSE DRUG EPIDEMIC 'IS NOT FUNNY'
The fries' new name reportedly pays homage to Frank Zappa, a musician who HopCat founder Mark Sellers enjoys, and his song "Cosmik Debris."
"When you hear the name 'Cosmik,' on the surface, you think outer space, and that's not what we're doing with this," Sellers told MLive.com. "It's more of a reference to that 'Cosmik Debris' song … It's an anti-drug song. Zappa never did any drugs, even though he was a weird guy with crazy music … We just thought it kind of works."
Sellers said he's gotten both positive and negative feedback since announcing the name change but stands by the decision.
KFC EMPLOYEE ARRESTED FOR 'BATTERY' AFTER THROWING BOXES OF CHICKEN AT CUSTOMER'S FACE
"That's a drug that decimated many African-American inner cities, and quite prominently in Michigan. I just didn't want to make light and fun of that anymore," he said.
HopCat's French fries have been ranked as one of "America's 10 best French Fries" by the Food Network and have earned a serious following. The restaurant even has a tradition of offering free Crack Fries for a year to customers when it opens a new location.
CLICK HERE TO GET THE FOX NEWS APP
The restaurant has stressed that while the name is different, the recipe remains the same.
Fox News' Alexandra Deabler contributed to this report.