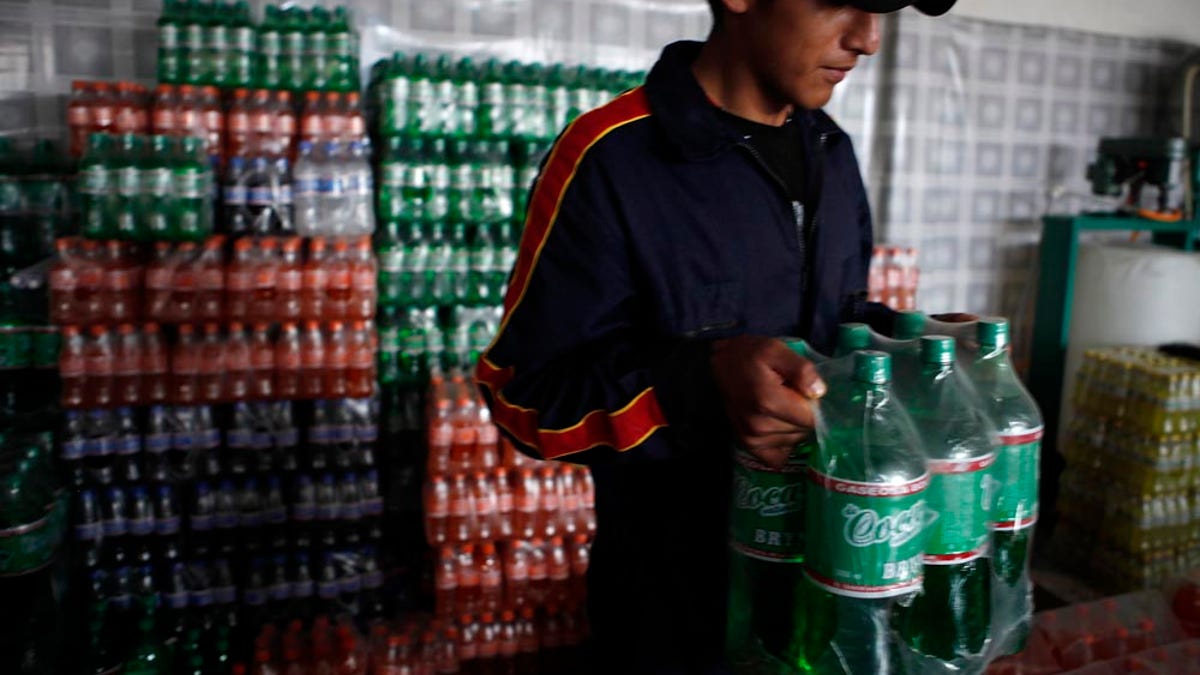 The intake of sugary drinks in Mexico went down by 7.6 percent in the two years after a tax on sugar-sweetened sodas was implemented on Jan. 1, 2014, a study shows.
Purchases of taxed beverages decreased 5.5 percent in 2014 and 9.7 percent in 2015, yielding an average reduction of 7.6 percent over the study period.
The tax is just 1 peso ($0.050) per 35 fl. oz., yet was is enough to create a huge impact among low-income households.
COCA-COLA APOLOGIZES FOR 'INSENSITIVE' AD FEATURING INDIGENOUS MEXICANS
In the first year, 2014, sugary-drink purchases decreased 5.5 percent and another was added the next year, bringing it to an impressive 9.7 percent.
Untaxed beverages like diet sodas, juices and bottled increased 2.1 percent during the study period, the study found.
The study, conducted by researchers from the University of North Carolina and the Mexican National Institute of Public Health, seeks to encourage other countries to follow suit.
"Findings from Mexico may encourage other countries to use fiscal policies to reduce consumption of unhealthy beverages along with other interventions to reduce the burden of chronic disease," the authors of the study wrote.
Mexico is among the fattest countries in the world. Just under one-third of adults are obese, according to the U.N. Food and Agriculture Organization. Seven out of 10 Mexicans are overweight and the country has surpassed the U.S. in obesity rates, mostly due to a diet of fatty foods and sugary sodas, according to a United Nations report.
"It will be important for us to continue to monitor this tax and see how this actually will affect overall diets, diabetes prevalence and other biological markers of the many non-communicable diseases linked with excessive sugary beverage consumption," said Barry Popkin, one of the authors, to the Guardian.
Seven U.S. cities, including San Francisco, Chicago and Philadelphia, have per-ounce taxes on sugary drinks.
Philadelphia Mayor Jim Kenney said this week the city's soda tax raised $5.7 million in January, more than double what city officials had projected.
Kenney's announcement Thursday comes a day after some supermarkets and beverage distributors say they're gearing up for layoffs after seeing beverage sales fall by 30 percent to 50 percent — worse than the city predicted.
The AP contributed to this report.