McDonald's rolling out biggest burgers yet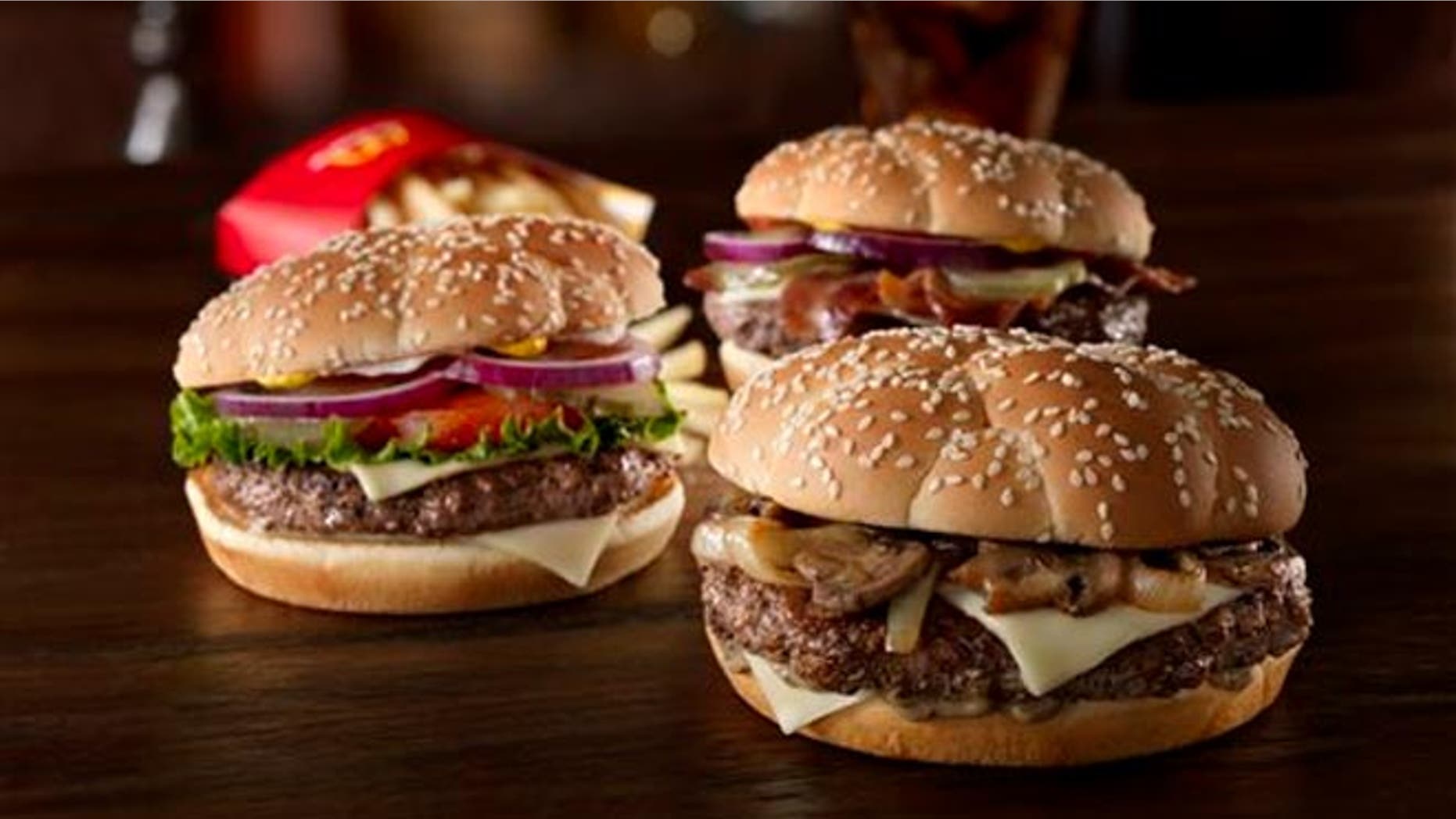 Move over Big Mac. McDonald's is releasing a trio of amped-up premium  burgers for a limited time.
The "Sirloin Third Pound" burgers will be made from 100 percent ground sirloin and feature patties weighing in at a third of a pound. The move comes as the chain pushes to improve perceptions about the quality of its food-- even after the chain said it would be cutting several menu items.
The new burgers will reportedly be offered in three varieties: Lettuce & Tomato, Bacon & Cheese and Steakhouse, which comes with grilled mushrooms and onions, white cheddar and peppercorn sauce.
At a third of a pound, these sirloin burgers will be the biggest beef patties on the chain's menu since the Angus Third Pounders were dropped from the menu in 2013. At the time, some analysts said the Angus burgers were too pricey for McDonald's customers.
McDonald's says the sirloin burgers will cost around $4.99, although franchisees can determine their own prices.
McDonald's is pushing to turn around its U.S. business, which has seen sales and customer visits slip for two years in a row and amid intensifying competition. The company has recently made a number of big changes, including simplifying its grilled chicken recipe, dropping the use of antibiotics in its chicken, and giving a pay bump and more vacation time for workers at company-owned stores.
In addition to pushing higher quality food, the chain has said it also plans to expand a program that lets customers build their own burgers by tapping a touchscreen.
The Associated Press contributed to this report.