McDonald's making a bigger Quarter Pounder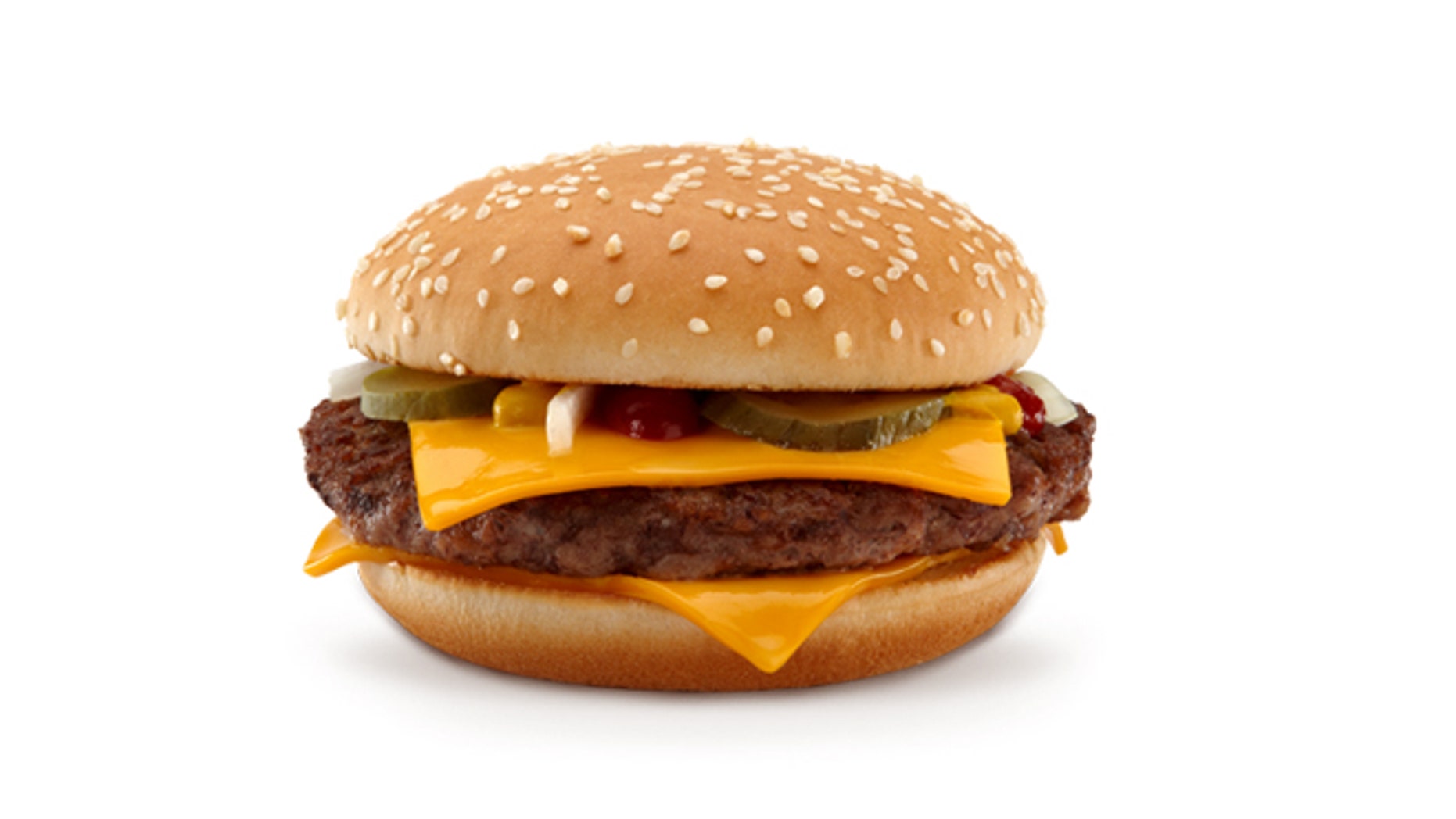 McDonald's is looking to increase burger sales by beefing up its Quarter Pounder.
According to an internal document obtained by CNBC, the chain will be rolling out a new patty next month that weighs 4.25 ounces before cooking and also has a different shape.
The current McDonald's Quarter Pounder patty starts out at four ounces pre-cooking and shrinks to about 2.8 ounces before it's assembled on a bun. In the memo, McDonald's also details "new assembly" procedures for the burgers to make the searing on the meat more visible and toast the buns for longer.
It might seem like an odd move for the chain to tweak one of its most recognizable menu items, but the document said the change to the patties "improves the taste, texture and appearance of the burgers" and the meat will "retain more moisture resulting in a juicier and more flavorful burger."
A franchisee director of operations said the new patties will be coming out within the next month but McDonald's declined to elaborate further.
"As (CEO) Steve Easterbrook has shared, we're always innovating around McDonald's food, drinks and restaurant experience based on customers' preferences, and that includes hotter food and reviewing cooking procedures, and we'll share more details soon," the company told CNBC.
Restaurant sales have continued to sink at McDonald's, falling 2.4 percent since the beginning of 2015. Though the chain is still expanding globally, the chain recently announced that for the first time in 40 years, the number of U.S. locations is shrinking.
The move to improve upon its Quarter Pounder recipe comes amid other changes led by Easterbrook to boost sales, like testing all-day breakfasts in select locations.