McDonald's is selling Big Mac special sauce—for $18,000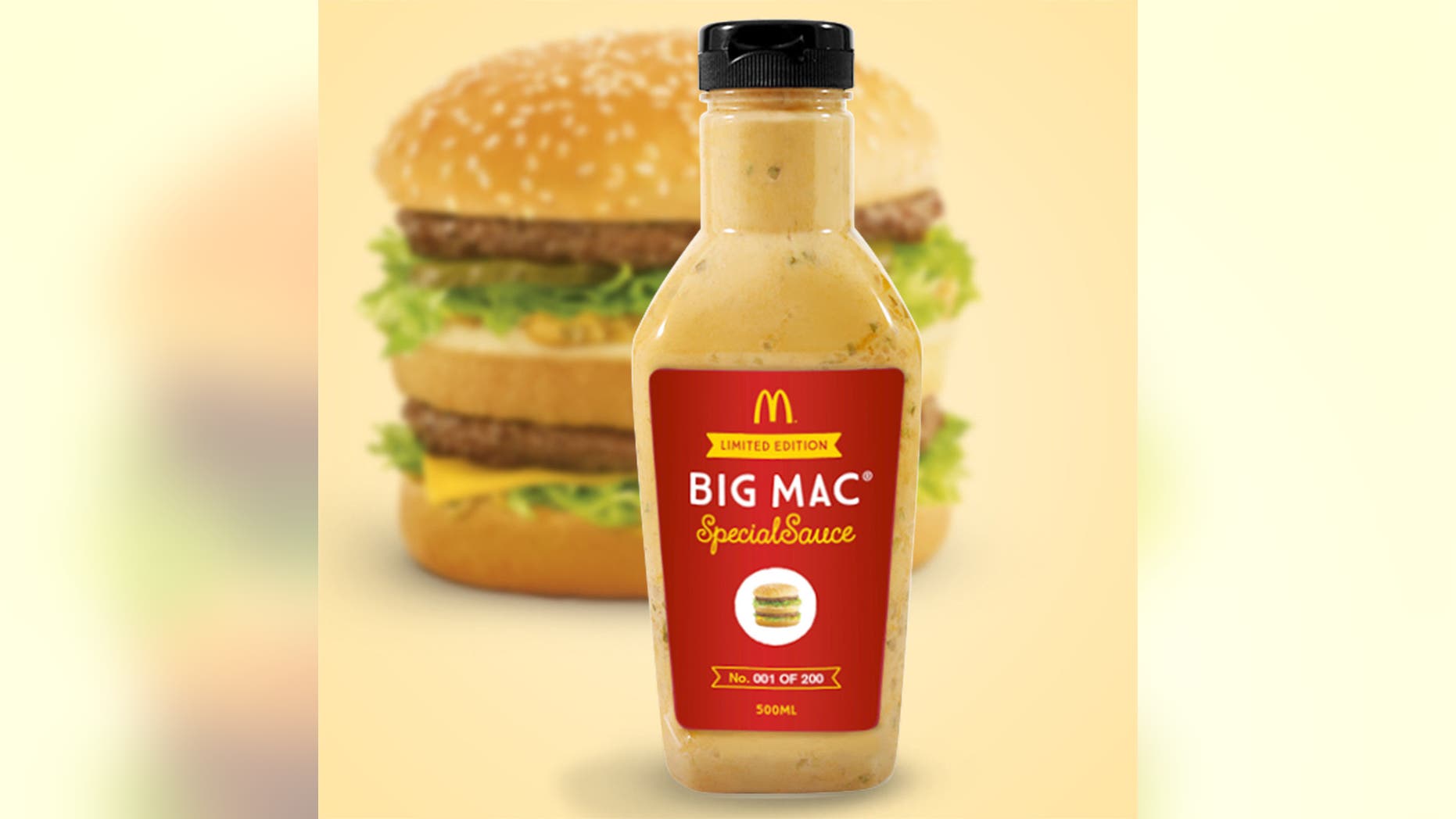 McDonald's fans who've been clamoring to know what's in Big Mac sauce for years may have been disappointed to find out that it's basically a souped-up Russian Dressing.
Yet, Australians are willing to big bucks for it.
The fast food chain is auctioning off 200 bottles of "Limited Edition Big Mac Special Sauce" on eBay—starting at Aus$23,100 --or about $18,000.
On the auction page, McDonald's says that "for too long Big Mac Special Sauce has been trapped in a beautiful, delicious burger – now we've set it free!"
According to the chain, it's great on everything from steak, "your boyfriend's gross lasagna," and Hungarian Goulash.
The proceeds from the auction will benefit Ronald McDonald charities run by the chain that help sick children and their families. So far over 130 bids have been placed.
"We're excited to be auctioning off the first-ever bottle of Big Mac sauce for a cause we are passionate about," chief marketing officer for McDonald's Australia Mark Lollback stated.
As one of the restaurant's most iconic ingredients, the Big Mac Special Sauce has oft been requested by customers, the chain said. The original recipe contains pickle relish, mustard, distilled vinegar, onion, garlic and salted egg yolks. No truffles, no caviar—shocking.
The bottles on eBay are 500ml but the chain announced that customers in Australia will also be able to buy small 25ml tubs of the sauce at restaurants around the country this month, reports Business Insider.