McDonald's is brewing a McCafe makeover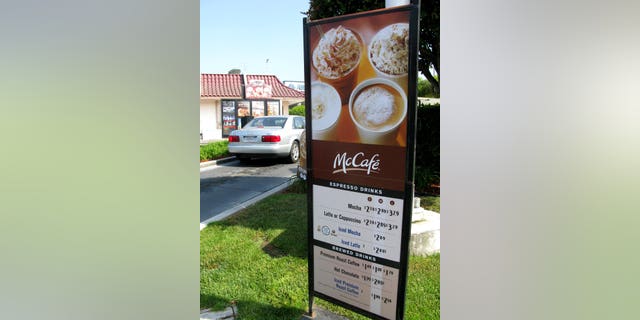 When McDonald's rolled out its McCafe in 2009, it ramped up caffeinated competition, notably with Starbucks. But sales of McDonald's coffee products have been stagnating since that initial jolt, per Crain's Chicago Business, with Nick Karavites, a Chi-Town owner of 18 McDonald's, revealing his own mixed feelings.
It "does too well to just get rid of it, but it doesn't do well enough to be very excited about it," he says. McDonald's is hoping to change that with a nationwide brand redo that includes $12,000 espresso machines, taking a play from Starbucks' seasonal-themed coffees and snackable sweets, and environmentally friendly coffee beans.
The overhaul, expected to cost tens of millions of dollars in restaurant redesign and marketing, is part of the chain's overall major upgrade. The move shows McDonald's hand in trying to lure snack- and caffeine-craving consumers who usually flock to places like Starbucks and Dunkin' Donuts for a fix.
"We see the snacking ... growing significantly in many markets around the world, and therefore [see] an opportunity to focus on our coffee and McCafe beverages, which are a great complement to snacks and desserts," a McDonald's rep says.
McDonald's also hopes to emphasize that its coffees are still a bargain, Bloomberg noted in December.
One analyst told Bloomberg he wasn't sure the new McCafe would be a "huge needle mover," considering that customers tend to be regular Joes seeking regular joe, but Karavites, who owns a McDonald's location that's been serving as a test site, says that eatery has been pulling in substantially better sales than his others since the McCafe section was redone, though he concedes other factors are also playing a part.
(New to the pope's neck of the woods: the "McVatican.")
This article originally appeared on Newser: McDonald's Is Brewing a McCafe Makeover in 2017