McDonald's customer takes bat to drive-thru window after being denied biscuits and gravy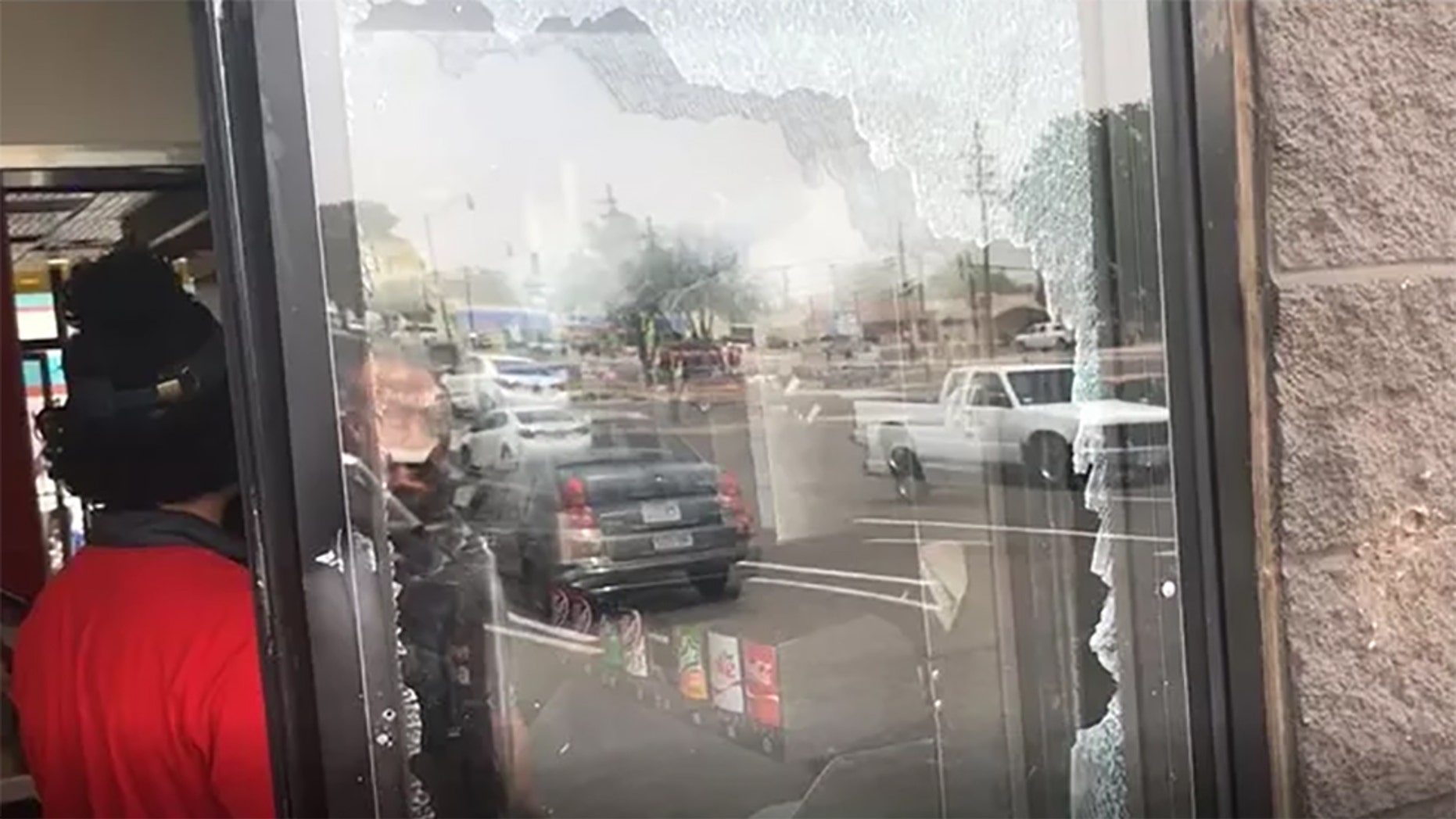 A man in Lubbock, Texas, took out his aggression on a McDonald's drive-thru window after learning the location would not be able to fulfill his breakfast order.
WOMAN SHOCKS 64-YEAR-OLD MAN WITH STUN-GUN AT MCDONALD'S
The angry McDonald's patron reportedly arrived at the restaurant shortly before 4 a.m. on Monday, where he attempted to order biscuits and gravy via the drive-thru window, according to a police report obtained by KCBD. A worker then informed the man that the restaurant was temporarily closed in order to reset the computer system, and told him to come back in 20 minutes.
The man did as he was told and returned about 20 minutes later — albeit with a baseball bat, and a score to settle with the drive-thru window.
PICS: MOM CLAIMS SON FOUND 'HUGE BUG' IN MCDONALD'S CHICKEN SANDWICH
Security footage from outside the McDonald's shows the man marching back toward the restaurant and taking a few swings at the drive-thru window. An employee inside was reportedly able to get out of the way before the window broke, according to KCBD.
Police are currently looking for the suspect, who was seen in surveillance footage wearing shorts, a T-shirt, and what appears to be a backwards baseball cap.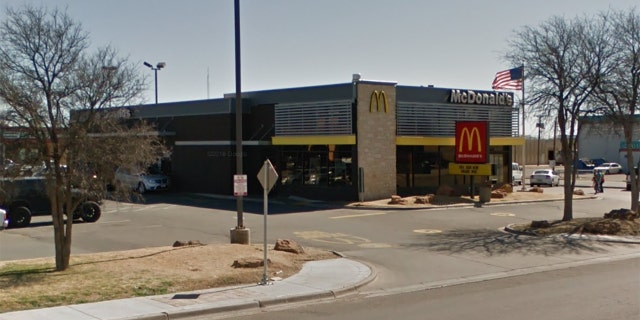 FOLLOW US ON FACEBOOK FOR MORE FOX LIFESTYLE NEWS
The McDonald's is said to be operating as normal in the wake of the incident, with a temporary window in place at the drive-thru.