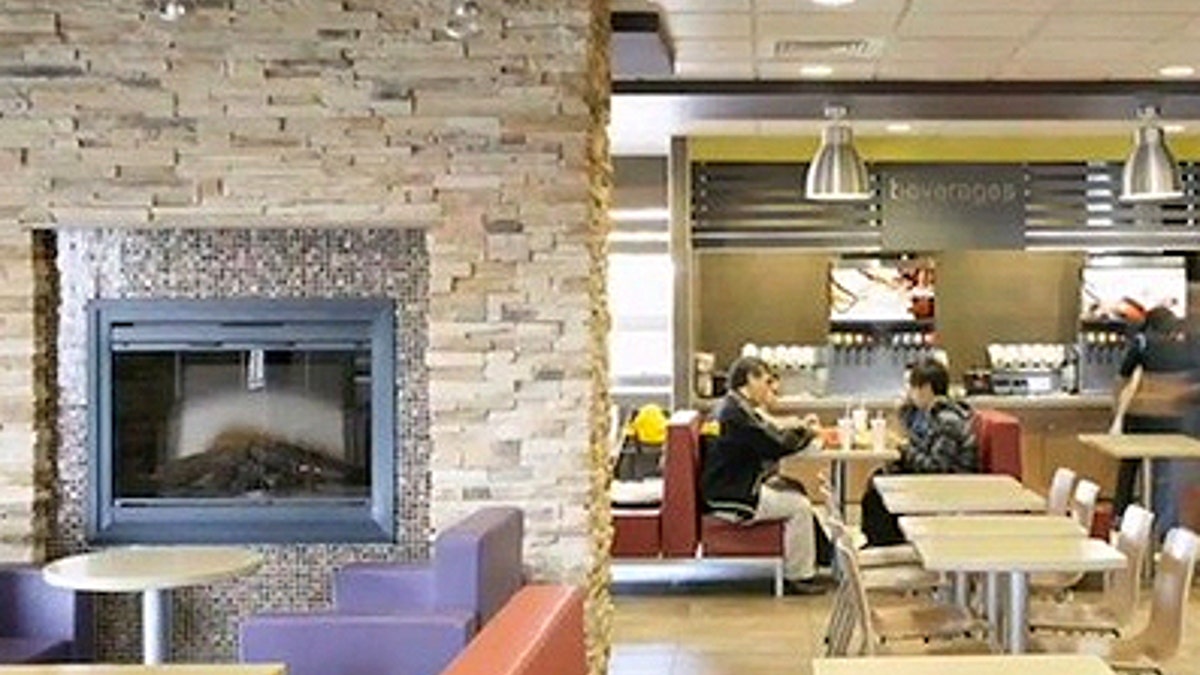 NEW YORK – Burger King may be the fast food restaurant known for flame broiling, but Big Mac is bringing the heat to its customers.
McDonald's has announced that it will be installing fireplaces in the dining rooms of its 1,400-plus restaurants in Canada as part of a $1 billion makeover of the chain. So while your fries might still get cold, your feet won't.
In an effort to create "more inviting and relevant" restaurants, the burger giant is also adding flat-screen TV's and free Wi-Fi to go with the more contemporary design of its updated outlets.
Some restaurants will have two drive-thru order boxes, which should speed up wait times. And McDonald's will also change the layout of its kitchens and add new equipment to help staffers get custom orders correct and to facilitate new menu additions, such as the expanding coffee business.
McDonald's doesn't break out how its Canadian restaurants perform, but groups them with Latin America and corporate activities. That group's revenue rose 22 percent in the second quarter. But at $405 million, it accounted for just 6 percent of the company's total second-quarter revenue of $6.9 billion.
McDonald's has performed well in the U.S. throughout the recession, enticing longtime customers with low prices but also bringing in new customers by trying to repaint itself as a hip, healthy place to eat. In the U.S., McDonald's has renovated restaurants, emphasized healthier items like oatmeal and smoothies, and recast more of its locations as 24-hour operations.
But McDonald's is also aware that U.S. customers are getting tapped out as the economy shows continuing signs of struggling. In the second quarter, McDonald's U.S. revenue rose about 4 percent, impressive compared to some fast-food competitors but anemic compared to a 21 percent increase in European revenue and a 25 percent increase in Asia/Pacific, the Middle East and Africa.
At $2.2 billion, U.S. revenue accounted for 31 percent of total revenue in the second quarter — down from 35 percent the year before.
McDonald's plans to move quickly on the Canadian renovations, upgrading more than half of the locations by the end of the year, and most of the others by the end of 2012.
McDonald's has about 1,400 locations in Canada, compared to about 14,000 in the U.S. and 33,000 worldwide.
Tim Hortons, the Canadian-based coffee-and-doughnut chain, has about 3,200 Canadian locations.
The Associated Press contributed to this report