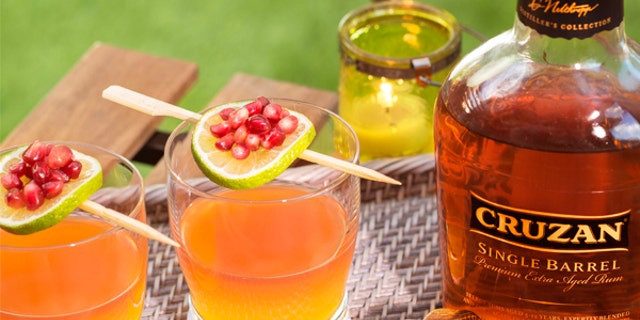 NEWYou can now listen to Fox News articles!
Cross creating a delicious cocktail off of your bucket list with the help of Cruzan Rum! The Cruzan® Mango Sunset embodies the refreshingly sweet flavors of summer perfectly with hints of fresh lemon, mango and pomegranate.
Cook Time:
Prep Time:
Total Time:
Ingredients:
1 1/4 parts Cruzan® Single Barrel Rum
3/4 part Cruzan® Mango Rum
1 1/2 parts Fresh Lemon Sour
1/2 part Mango Puree
1/2 part Pomegranate Juice
Lime Wheel
Pomegranate Seeds
Preparation:
Shake all ingredients, except the pomegranate juice, with ice until well blended. Strain into a chilled cocktail glass. Slowly pour pomegranate juice into the center of the cocktail so that it settles to the bottom. Garnish with a lime wheel and pomegranate seeds.