Japanese museum releases frog burger to celebrate opening of poison creatures exhibit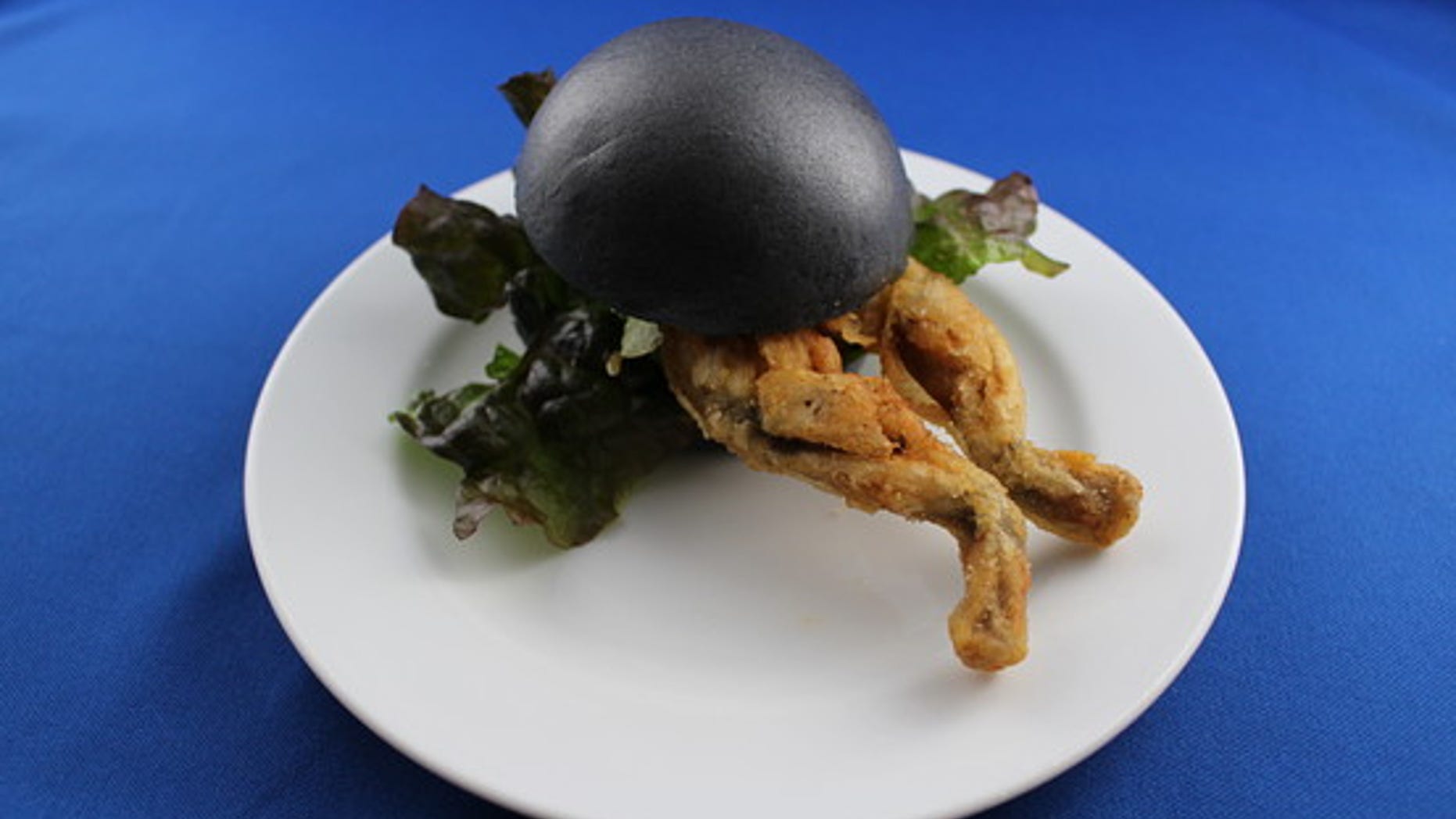 Eating animals at zoos can sometimes cause a little controversy.
But one Japanese nature museum has decided to celebrate the opening is newest exhibit with a themed sandwich that won't leave you guessing as to what's inside.
The frog burger will be offered at Orbi Yokohama museum café to promote the Deadly Poison Exhibition featuring 25 deadly creatures from around the world.
Let's just hope none of them make their way into the deep fryer.
According to the Daily Mail, this odd looking burger has "deep fried amphibian, sandwiched between a black bun burger, complete with legs dangling out the side."
Black burgers were all the rage in Japan last year, and like others before it, this bun too gets its color from bamboo charcoal.
Other items on the "Frog Menu" include a Frog Egg Sweet—which contains frog and "spawn" though is reportedly just made from almond tofu and fruit jelly.
While the thought of chomping into a little green amphibian can turn your stomach, there are places in the world where diners have more of an appetite for the little critters --alive, like this still-squirming sushi dish or blended into a smoothie.
The frog burger will retail for 1,000 yen ($8.25) while the dessert will be also be reasonably priced at 580 yen (about $4.75).
Vegan museum goers can expect to see an array of animals including spiders, stingrays, and puffer fish.  The exhibition runs from March 21 through May 17 in Yokohama, Japan.