Is the Starbucks Zombie Frappuccino official? Chain hints at 'Halloween plans' for menu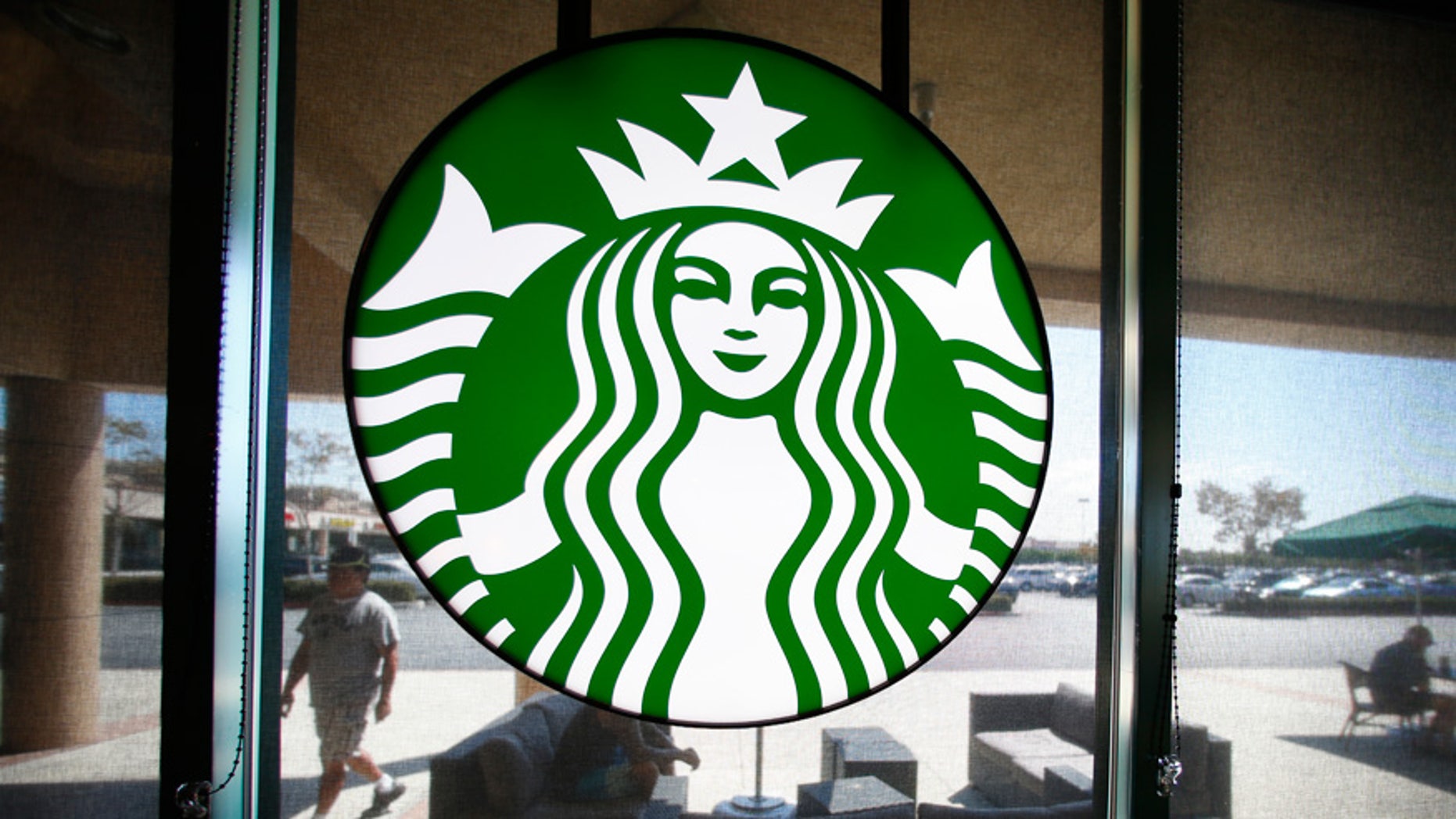 We've already seen a Unicorn Frappuccino and a Mermaid Frappuccino from Starbucks in the past year. Could a "Zombie" Frappuccino be next?
If a former Starbucks barista is to be believed, yes — and it's coming for our taste buds very, very soon.
A blogger named Joe, who writes for a site called Day of the Human, has reportedly leaked Starbucks' plans to release an official Zombie Frappuccino between Oct. 26 and Oct. 31. According to marketing materials uploaded to the site, the drink will be made from a "Crème Frappuccino syrup base," which will be blended with "green caramel apple powder" and "pink powder."
STARBUCKS RELEASES CAMO SLEEVE IN HONOR OF VETERAN EMPLOYEES
The drink will also come topped with pink whipped cream made to resemble "brains," as well as a pink mocha drizzle, according to the site. Black-and-white marketing materials uploaded to Day of the Human appear to show the drizzle oozing down into the drink, perhaps simulating blood or guts.
"We hope to have more info on it soon, and some more photos," wrote Joe.
Starbucks has yet to confirm any news of an official Zombie Frappuccino, but a representative for the company told Fox News they are indeed planning to announce some kind of new item in the near future.
"Our Halloween plans are still under (mummy) wraps, but we look forward to sharing more details with the living soon," the spokesperson said.
However, a couple of baristas on Twitter seem to be corroborating Day of the Human's news, per The Daily Meal. One user, who goes by Penny Lane, even uploaded a photo of what looks like an internal Starbucks memo about the drink:
Other baristas, too, were discussing the Zombie drink on Twitter, though they were markedly less enthused about it than Ms. Lane.
FOLLOW US ON FACEBOOK FOR MORE FOX LIFESTYLE NEWS
"We are getting a new Halloween frappuccino at work #zombiefrappuccino and I'm scared because it's colorful like the #unicornfrappuccino," wrote Anthony Figueroa, referencing Starbucks' notoriously difficult-to-make Unicorn Frappuccino, which was released earlier this year.