How to make a better meatball
Some things just never get old, especially when it comes to food. Traditional dishes — ones like dips and apple pies — hold a special place in many people's hearts because of their consistently satisfying flavors and the memories they conjure. Whether it's a recipe that we learned from our grandmother or a dish that represents a significant event in our lives, food has a way of crawling up inside our hearts and staying there forever.
For many, this sentiment can be applied to a hot, heaping plate of spaghetti and meatballs. Does anyone remember when Lady and the Tramp locked lips over it during a romantic, back-alleyway dinner? Or could you imagine an elegant meal at a red-and-white-checkered-table Italian restaurant without seeing it on the menu? Whether because of family, childhood movies, or just simply America's overwhelming love for it, spaghetti and meatballs is a dish that will just never get old and never go away.
Ask any Italian about the rustic, home-style dish, though, and they'd tell you that it all starts with the meatballs, and the spaghetti is just an afterthought. Traditionally, the two were never supposed to be served together, but over time, and especially in America, they joined hands and are rarely seen without each other (at least in the respect that we discuss them here). Because anyone could boil water for pasta, we chose to zone in on this timeless dish by determining how to make a better meatball.
For help, we turned to Italian chef Michael Lomonaco to give us some pointers. While he doesn't serve Italian food at his New York City restaurants Porter House New York and Center Bar, he knows a thing or two about the region's cooking. Lomonaco grew up in Brooklyn, N.Y., with two Sicilian-immigrant parents, and he spent most of his life making and eating authentic Italian food. And along with Lomonaco's key words of wisdom, some other friends in the industry, like Michael Psilakis and Marc Vetri, impart their meatball knowledge and share their recipes with us as well.
Recipes for a classic meatball will inevitably change over time; but the idea of one will never die in our hearts as food lovers. Live by these meatball-making rules given to us from the experts and you'll make a better meatball, no matter what kind, every time.
1. It's All in the Meat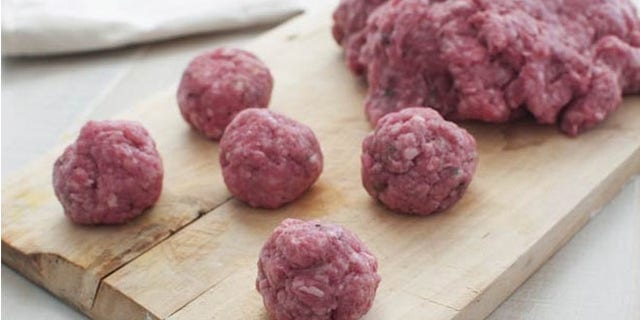 As Lomonaco points out in his polpettini recipe, it's a blend of beef, pork, and veal. This is a standard tradition in the art of making meatballs, and it's not just done for fun — use all beef and the meatball will be too tough. Lightening up the blend with a light meat, says Lomonaco, will give you a soft, fork-tender meatball that would be impossible not to love.
2. Frying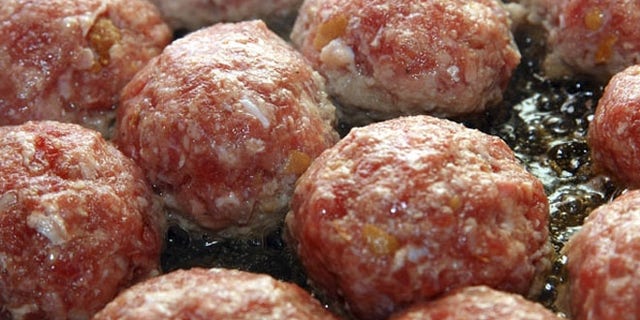 There are a couple of different ways you can make your meatballs, and Lomonaco doesn't frown upon any of them. One of the most classic ways is to fry them, but by shallow-frying, as he describes it. Lomonaco advises to always have enough oil in the pan so that the meatballs are submerged, but not too much so that it's like you're deep-frying them. It's also important to remember to turn your meatballs constantly so that they brown evenly, and that they'll take longer than you think they will to cook all the way through.
3. Breadcrumbs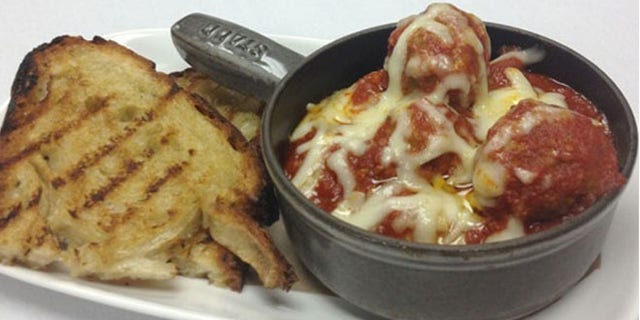 The secret to chef Kevin Garcia's meatballs at his restaurant Morello is thick, decadent brioche bread used as breadcrumbs. Garcia believes in an 80/20 ratio of meat to fat, and warns not to overwork your meat mixture. By overworking it, you force out the air and create a dense meatball. He also likes to make his a day advance and let them sit in the sauce before he serves them.
"Although not scientifically proven, meatballs usually taste better the next day, [because] they have time to absorb the flavor of the tomato braise," he tells us.
4. Roll in Flour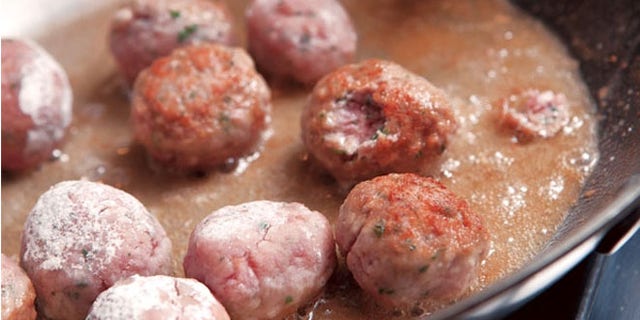 When we asked Marc Vetri about his thoughts on meatballs, he replied, "My father instilled three things in me [growing up]: 1) Always work for yourself — no matter what; 2) Always have integrity — you are only as good as your word; 3) Always use veal, pork, and beef in meatballs. Life is really that simple!"
We're glad Vetri follows the same mantra as Lomonaco when it comes to his meatballs. He also suggested a great make-ahead tip if you're trying to prep in advance. Meatballs can be rolled in flour and frozen in a single layer on a baking sheet, and then stored in a freezer bag for up to two months.
5. Sauce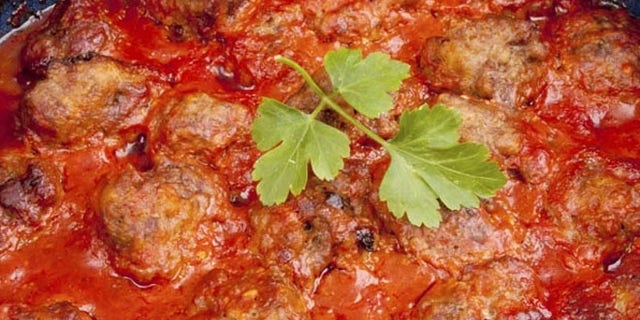 If you're serving your meatballs with a sauce, you can also use it to simmer your meatballs. This provides a rich, well-rounded flavor to them that is harmonious with the sauce they'll be served in.
See more tips to make the perfect meatball at The Daily Meal
More from The Daily Meal
How to Make the Perfect Potato Chip

Canned Tomato Taste-Test
15 Best Cooking Apps for Your Smartphone
8 Foods That Are Worth Buying Frozen