How to eat like a local in Paris
Paris is one of the world's best food cities, but finding a good restaurant there can be overwhelming. How do you avoid desultory tourist traps serving reheated frozen meals? Why are all the other diners speaking English? Here are my suggestions for places Parisians frequent, whether they're hipsters, bourgeois, or blue collar. I can't promise you won't hear other English-speakers (we are everywhere) but I can guarantee an honest and true meal: good food and good wine, prepared in-house, with care.
1. Le Mistral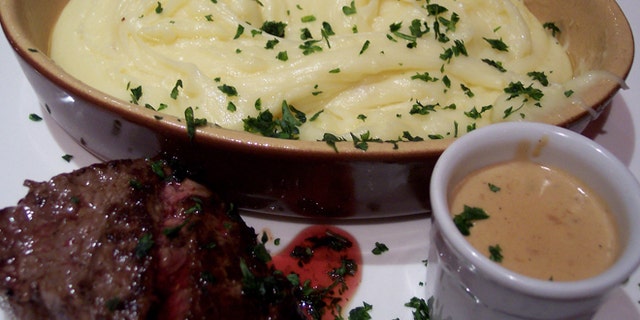 To me, there's no place more warm and welcoming than this café in the 20th arrondissement, a neighborhood institution opened in 1954 that retains its classic zinc bar, chalkboard menus propped up on wooden chairs, and red pleather banquettes. Like many Parisian café owners, the proprietors—brothers Didier and Alain Miquel—hail from Aveyron, a remote area in south central France. As a result, the menu pays homage to their region with Aveyronnais charcuterie and wine, steaks of Aubrac beef, and aligot, a potato purée beaten with melted cheese until it flows like molten lava. (401 rue des Pyrénées, 20th arr.; 33-1-46-36-98-20).
2. Au Passage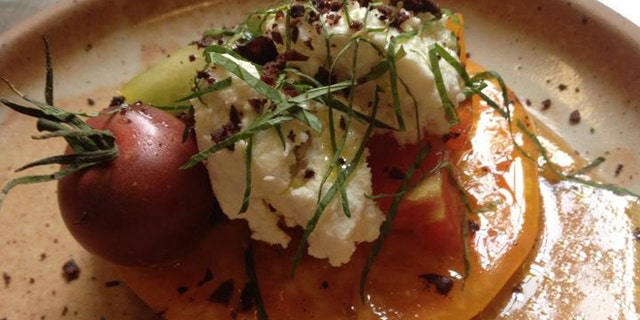 At first glance, this wine bar looks like a ramshackle leftover of the 1950s, with its crooked counter and scuffed wooden floors. But the wine list offers an exciting and modern selection of affordable bottles from small, independent French producers that are difficult to find elsewhere. I love to gather a group of friends, order up a bottle or two and a series of inventive small plates from the regularly changing menu (house-made pâté de campagne, or burrata cheese topped with shaved bottarga and sharp olive oil), and sip, eat, and chat late into the night. Unlike many Parisian restaurants, the atmosphere here is hot, loud, and friendly. (1 bis Passage de Saint-Sébastien, 11th arr.; 33-1-43-55-07-52)
3. Le Severo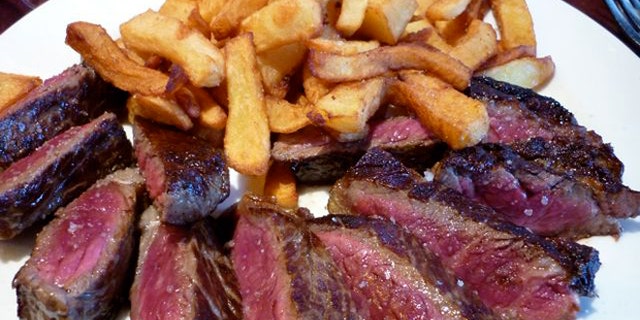 Steak frites and red wine is, perhaps, the quintessential Parisian meal. This shoebox restaurant serves almost nothing else. Owner William Bernet trained as a butcher, and his dedication to meat is evident in the fine chops he lovingly dry-ages in his basement workshop. The resulting steaks are richly beefy and butter-tender. Fries are prepared in-house, sizzled to order. (8 rue des Plantes, 14th arr.; 33-1-45 40 40 91)
4. La Table d'Aki
Yes, the chef and owner, Akihiro Horikoshi, is Japanese. But after working at the three-Michelin-starred L'Ambroisie for almost 20 years, his cuisine is purely French. At this intimate, elegant restaurant, he serves a prix-fixe menu of fish dishes that sparkle with freshness and flawless execution—gazpacho with quivering poached langoustines, for example, followed by brawny, seared turbot. The most amazing thing is that Aki, as he's nicknamed, works alone, a kitchen staff of one. There are only 16 seats, so reservations are essential. (49 rue Vaneau, 7th arr.; 33-1-45-44-43-48)
5. La Fromagerie d'Auteuil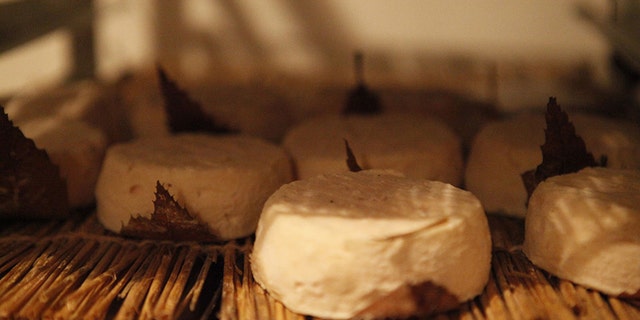 Paris abounds with fromageries, but this shop offers some of the city's best cheese, each one selected and aged by the shop's owner and master fromager, Michel Fouchereau. In 2004, he became a Meilleur Ouvrier de France, or Best Craftsman of France, part of an elite group of artisans committed to preserving traditional French métiers. The gleaming boutique showcases cheeses like jewels, each at the peak of ripeness. Pick up a picnic lunch here and enjoy it in the nearby Bois de Bologne. (58 rue Auteil, 16th arr.; 33-1-45-25-07-10)
Ann Mah is the author of Mastering the Art of French Eating: Lessons in Food and Love from a Year in Paris. Follow her at annmah.net and @AnnMahNet.
Read this article at Conde Nast Traveler
More from Conde Nast Traveler
Tourist Trap Alternatives in Popular Destinations
The American Town That's secretly Canadian
The World's Wackiest Festivals
Where the Fashionistas Flock During Fashion Week