How McDonald's Canada makes its fries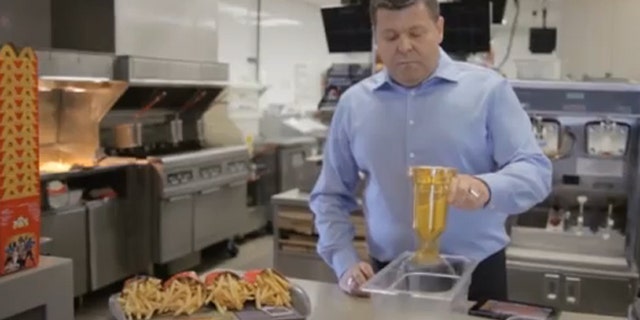 NEWYou can now listen to Fox News articles!
In the latest installment of its transparency campaign, McDonald's has released a video to try and convince skeptical Canadians that its famous french fries are indeed made out of real potatoes.
In the "behind-the-scene tour from the farm all the way to the fryer" video, Scott Gibson, manager of McDonald's supply chain, helps explain how the potatoes are harvested, sorted and prepped to be fried.
Gibson explains that the fries are "cut and they're never formed." It might be interesting to know that to make the fries uniform in color, preservatives are applied, and then they're deep fried for about a minute before they're freeze dried, bagged and shipped out.
Finally, the fries hit McDonald's stores, where Gibson uses a demonstration to answer the question: "Why is there soooooo much salt on the fries?"