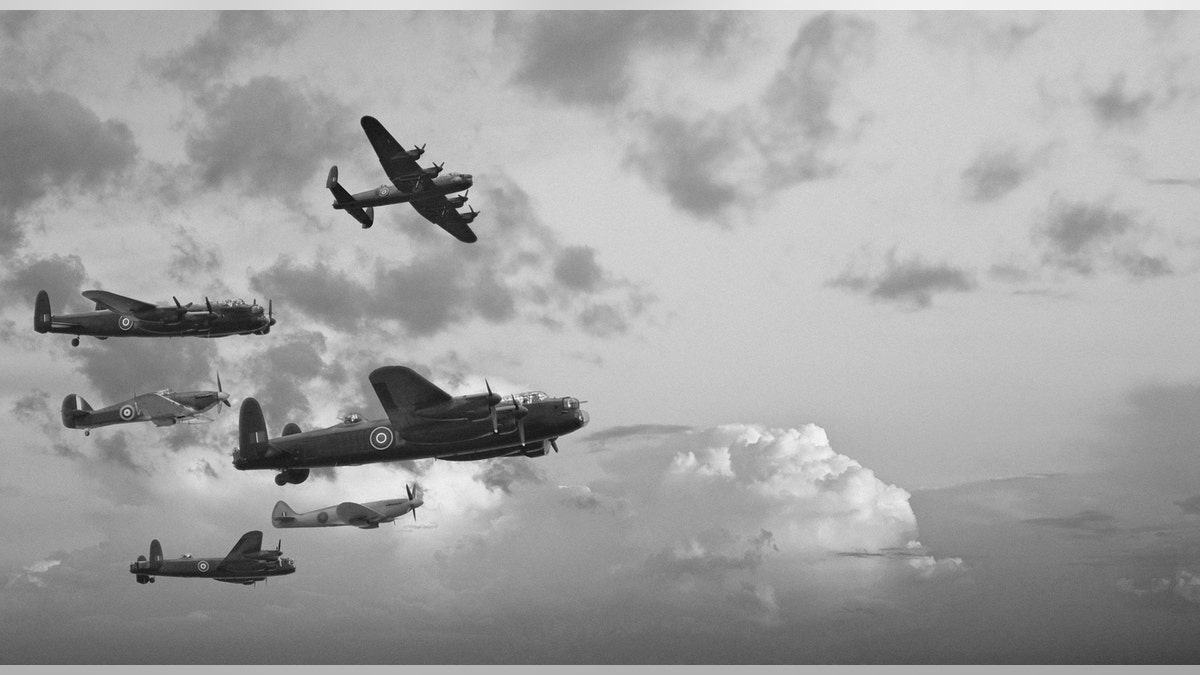 An Alabama couple have used their love of history to make some money by opening a World War II-themed restaurant in historic Courtland.
Lisa and Greg Pace were drawn to the tiny town, which boasts about 600 residents, because of its ties to World War II with the Courtland Air Base, which was built during the war as an instrumental training center.
Lisa told the Decatur Daily this past is what they pulled from for their restaurant, The Warbird Diner's aesthetic.
"The design for the interior came from the 1940s when the Courtland Air Base was a training facility for the Army Air Corps pilots," Lisa Pace said. "The airbase has a lot of history that many people don't know about."
DISNEY WORLD UNVEILS TOY STORY LAND'S UNUSUAL RESTAURANT
The restaurant is decorated with war memorabilia, photographs and ceiling fans that look like a nose from a WWII fighter jet. She also said they are planning to recreate the restaurant's sign using parts of an old plane.
The couple originally "wanted to be in an old building on the Courtland square," but they had to move away from the center because nothing was available. The community seems to be enjoying the diner right where it is.
"I'm glad this restaurant opened," retired NASA contractor and Courtland resident Phillip Morris said while eating a hamburger steak last week. "[Courtland] needed one badly."
Courtland Councilwoman Shennell Hughes agreed with the 81-year-old Morris. Hughes said she has been praying more businesses will locate in the town, which has been struggling financially.
"It's awesome to see a new business come to Courtland," she said. "It could be the green sprout the town has needed to spark business activity. The citizens have been very supportive of the restaurant since it opened."
The diner, which opened early this month, serves traditional American and southern fare like catfish, chicken wings, pork chops and burgers. Lisa told the Daily that the fried apple pie is the most popular dessert on the menu.
FOLLOW US ON FACEBOOK FOR MORE FOX LIFESTYLE NEWS
The Paces, who resident Ann Claborn said "have been very active in the community events since they've moved here," are enjoying sharing their cooking and love of history – which doesn't stop once they leave the restaurant, since they bought a nearly 200-year-old historic home to live in.
The McMahon home they purchased was where airbase officers in training stayed while the barracks were being built in the 1940s.
"We are proud to recognize all men and women from Lawrence County and Courtland who served in the military in any capacity," Lisa said.