Guy Fieri with normal-guy hair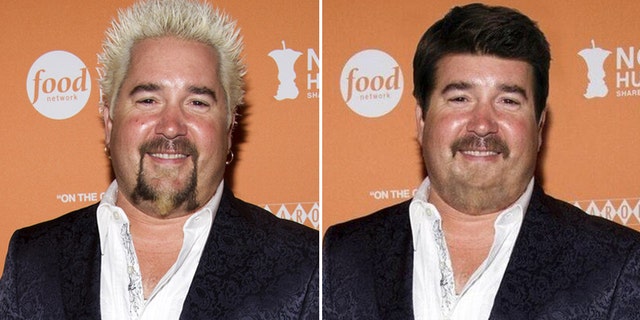 Celebrity chef Guy Fieri is probably know more for his signature spiky hairstyle than his food.
But it looks like the TV personality may have ditched his signature 'do.
Take a look at this picture from Twitter user Wrong Opinion Guy @gewqk
Pretty convincing right? Stripped of his frosted locks and goatee, the louder-than-life chef looks like your average Joe.
Turns out, the photo is just the work of the very talented Photoshopper.
Once seen, this picture cannot be unseen. But we're sure the chef would like to stay recognizable.
Of course, it's already spawned spin-offs, like normal Guy inserted into famous works of art.