Granted liquor license, Utah ax-throwing venue has no ax to grind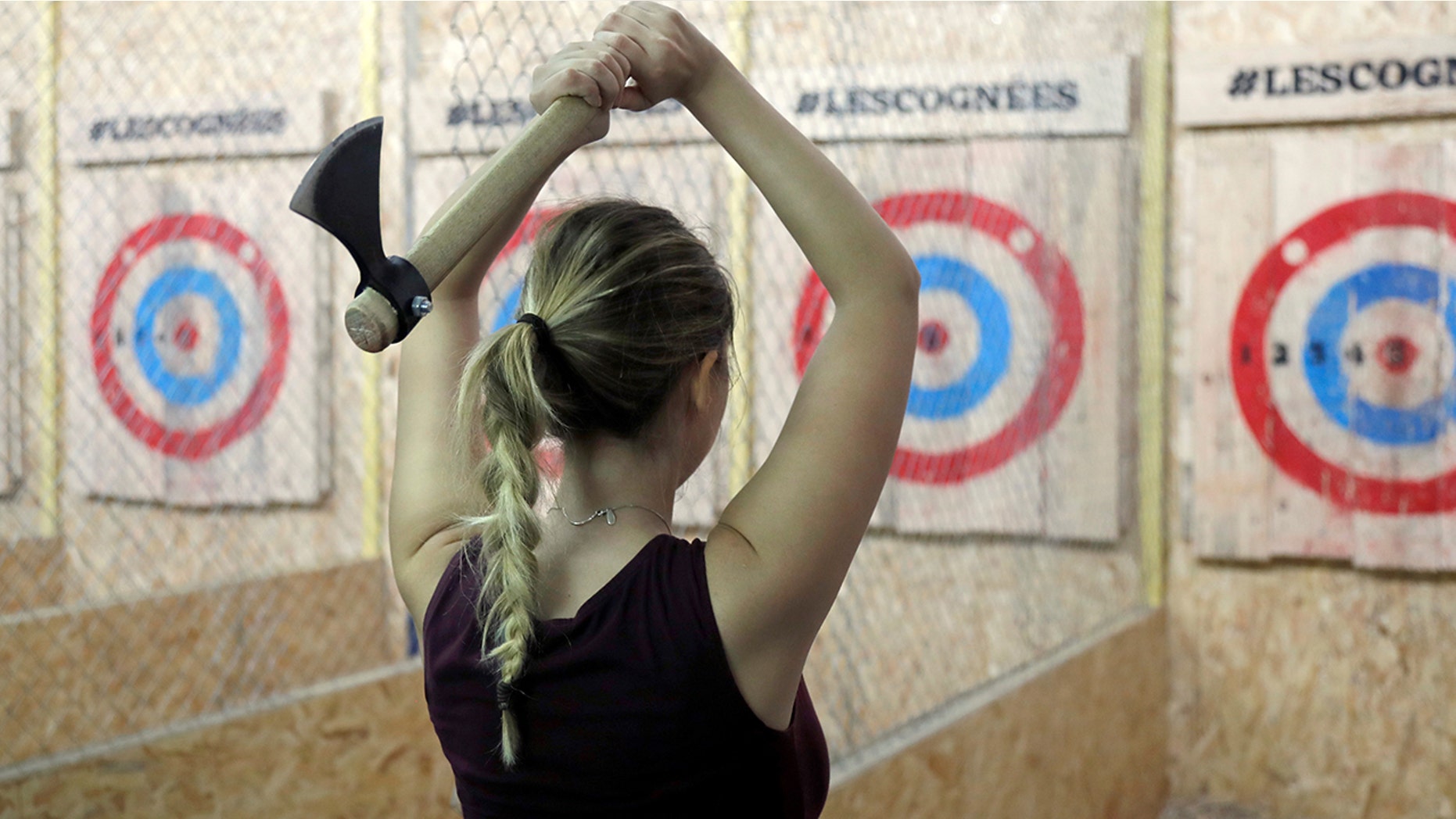 Patrons of a Salt Lake City ax-throwing venue will be able to hurl sharp-bladed tools while drinking a cold beer after the state's alcohol commission voted Tuesday to amend state liquor laws.
The laws will now consider ax-throwing to be similar to other recreational activities like bowling and billiards.
Social Axe Throwing became the first ax-throwing business in Utah to have a liquor license, joining a popular trend that has popped up in other U.S. states and in Canada, FOX13 reported.
Commissioners expressed concerns over mixing alcohol and hurling sharp objects at a target, asking for assurance that safeguards were "in place to protect people."
"We don't want misuse of an ax that is somehow related to alcohol," Department of Alcoholic Beverage Control Commissioner Tom Jacobson told the station.
Mark Floyd, one of Social Axe Throwing's owners, said their goal wasn't "to open a tavern or a pub."
"You can get a cold beer at a bowling alley, you can have a game of bowling," Floyd told FOX13. "It's the same concept." The owners have a location in Ogden as well as Salt Lake City.
While "almost identical" to a bowling alley, one difference was the chain link fence separating each lane for safety, Floyd told the Salt Lake Tribune.
Floyd told FOX13 that other safety measures included holstered axes, no open-toed shoes allowed in lanes and that there would be an employee monitoring people as they threw axes. Minors would also be given a wristband so they can't order a beer.
Utah's Department of Alcoholic Beverage Control Commission granted Social Axe Throwing a recreational beer license in a 5-1 vote — with the condition that Floyd report back in six months with any safety or underage drinking issues, the Salt Lake Tribune reported.
"It's just a ton of fun! It gets people out of their comfort zone doing something that they don't know how to do," Floyd told FOX 13. "As soon as they do it, it's game on!