Gordon Ramsay blasts famed restaurateur who banned photography in dining room: He's an 'old fart'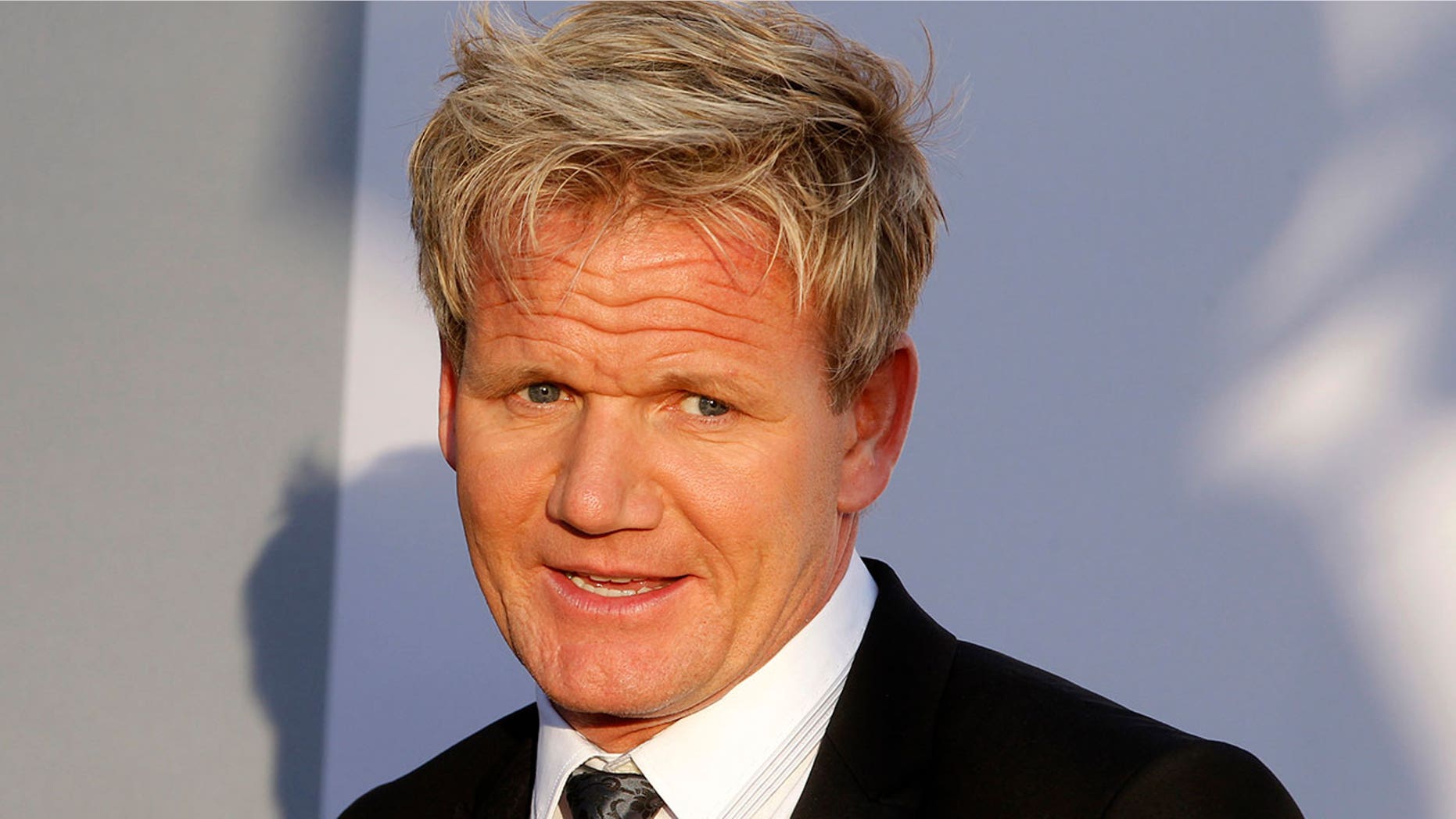 Celebrity chef Gordon Ramsay went off on a Twitter rant last week after learning that one of his fellow restaurateurs — or an "old fart," as he called him — had banned all photography in the dining area.
"How bloody pompous! It's a compliment to the chef the fact that customers want to take a pictures [sic] of dishes they've paid for," argued Ramsay in a series of Twitter posts that have since gone viral.
GORDON RAMSAY BLASTS JAMIE OLIVER OVER COMMENT ABOUT HIS FAMILY, DEMANDS APOLOGY
The "Hell's Kitchen" host was responding to reports of a new edict from the people behind the famed Waterside Inn in Berkshire, one of only four restaurants in all of England to boast three Michelin stars. Late last month, the restaurant had put up a sign instructing diners to refrain from taking pictures of their dishes — a practice which deeply irks one of the restaurant's founders.
"I'm really getting so upset about people taking pictures. We put up a card at the door — 'No photos, please,'" Michel Roux, who co-founded the Waterside Inn with his brother Albert, told the Daily Mail when the sign went up.
"What are they doing?" he added. "Maybe once during the meal you want to take a little photo of something because it's unusual. But what about the flavors? A picture on a phone cannot possibly capture the flavors."
But Ramsay, who owns one of the few other three-starred Michelin restaurants in England, was extremely critical of the Waterside's decision, arguing that food photography was a form of free advertising. In another tweet, he suggested that Roux, 76, was an "old fart" who refused to keep up with the times.
Ramsay further pointed out that the social media teams at UK's Michelin Guide post pictures of their dining experiences, calling it "a breath of fresh air."
GORDON RAMSAY REALLY HATES THESE THREE AMERICAN FOODS
The outspoken chef then continued to respond to Twitter followers who agreed with his sentiments, and ultimately hinted that Roux, whose son now runs the dining room at the Waterside, had forgotten that "customers are king."
Hundreds of Ramsay's other followers echoed his feelings about food photography, with many arguing that patron should be able to snap pics the meals they're paying for. Only a scant few admitted that they, or someone they know, might find the practice annoying.
The Telegraph, meanwhile, has pointed out that the Roux family's other Michelin-starred restaurant in London — Le Gavroche — isn't as strict with its photography rules.
Albert Roux's own son, Michel Roux Jr., serves as the chef at the London hotspot, and once stated that he doesn't really care if people take photos of his food.
"If someone's phone goes off, we look at them as if to say, 'Switch that off or it goes in the ice bucket,'" said Michel Jr., according to the Telegraph. "I don't mind people taking pictures. I've been known to do it myself."
FOLLOW US ON FACEBOOK FOR MORE FOX LIFESTYLE NEWS
As of Monday, Roux had yet to respond to Ramsay's tweets.