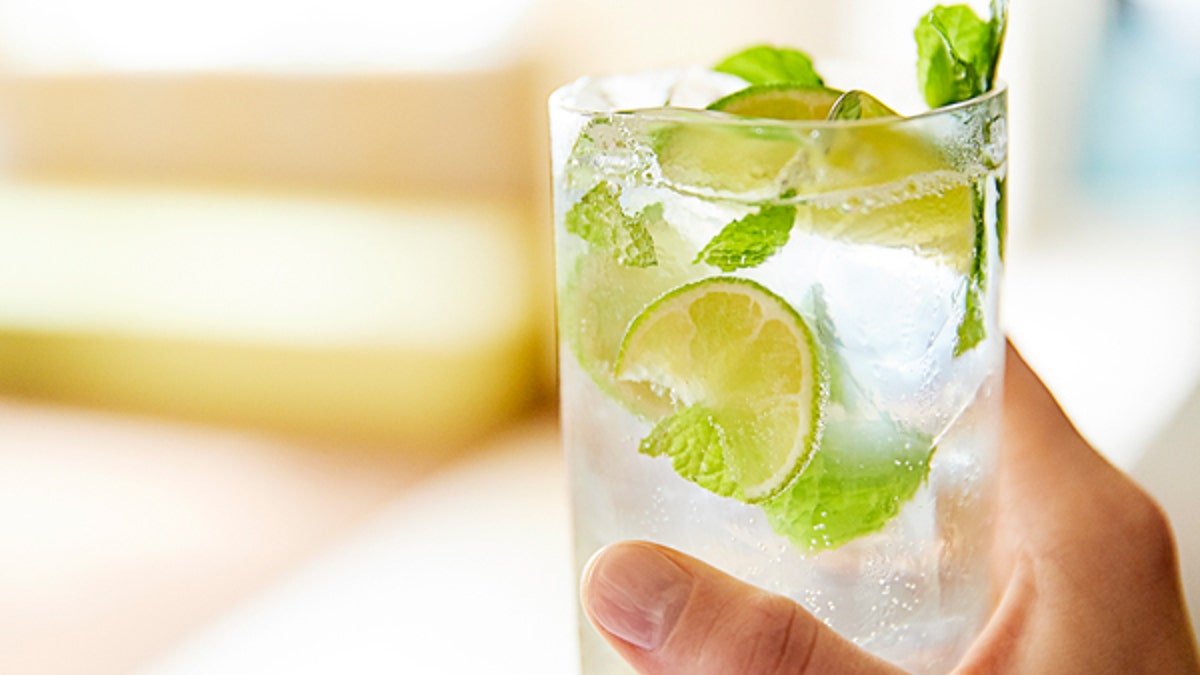 A frothy concoction with gin, lemon juice, soda, orange flower.
In celebration of National Refreshment Day on Thursday, July 27, Hilton Garden Inn is celebrating (and announcing) its new look / feel, as well as rolling out a brand new food and beverage program. Some of the food highlights will include crispy flat breads, fresh cheese & charcuterie, dessert bites and Strawberry Mojito & Gin Fizz Mocktails / Cocktails. As part of the festivities, Hilton Garden Inn will also be taking over a New York City icon – the double decker tour bus – to brighten New Yorkers' lives on the 27th complete with plenty of food, cocktails and wine, of course.
Cook Time:
Prep Time:
Total Time:
Servings: 1
Ingredients:
2 Lemon Wedges
2 oz Gin
1 tbsp Superfine Sugar
1 tsp Orange Flower Water
Soda Water
1 Lemon Twist
1 Fresh Mint Sprig
Ice
Preparation:
Squeeze the juice of two lemon wedges into a cocktail shaker.
Add gin, sugar, orange flower water and ice into the cocktail shaker and shake.
Add a splash of soda water and shake.
Rub the lemon twist around the run of a chilled glass; reserve for garnish.
Strain the shaken mixture into the chilled glass.
Top with soda water as needed.
Garnish with lemon twist and fresh mint sprig to serve.