Dunkin' Donuts phasing out Styrofoam cups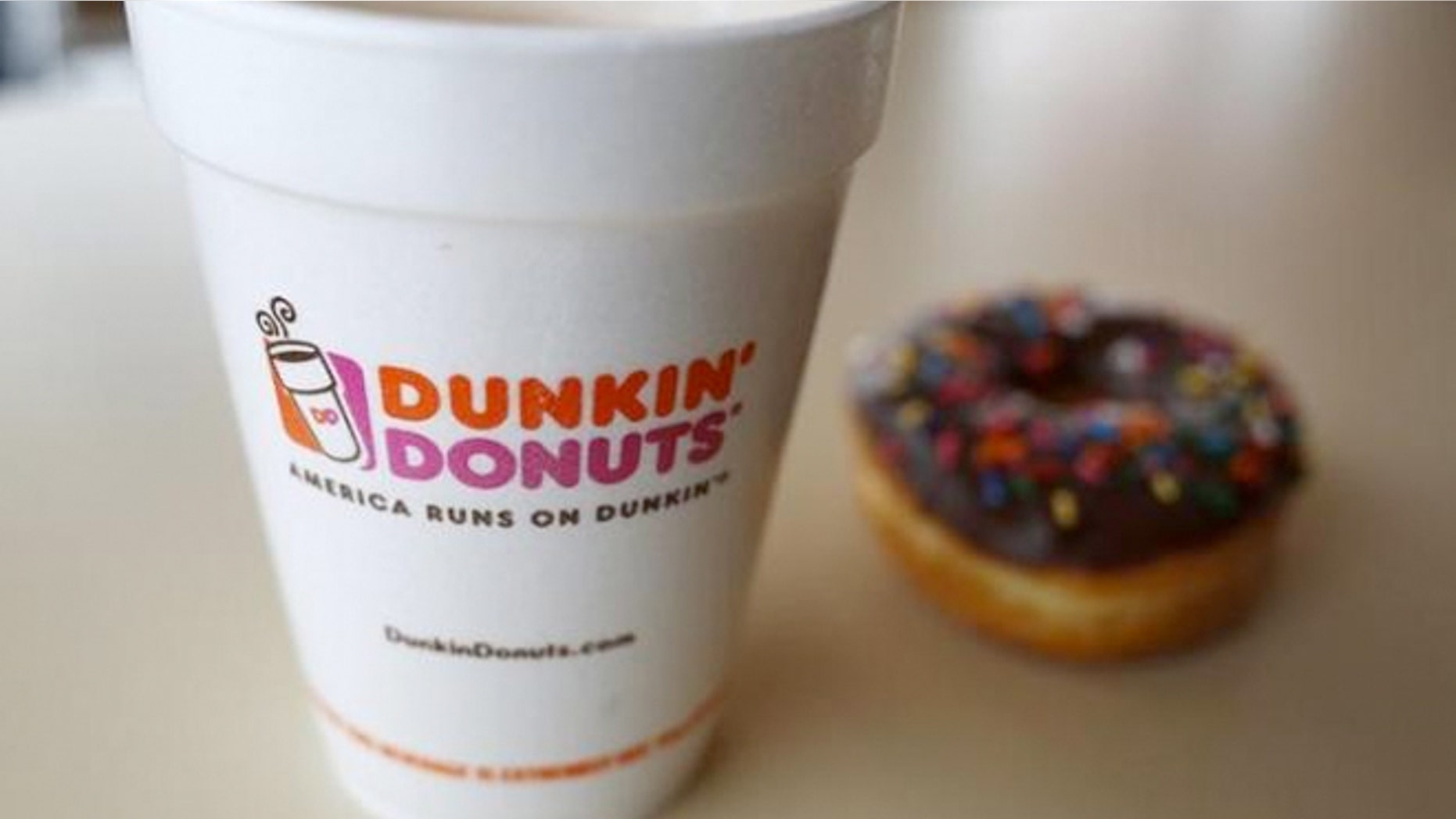 America may run on Dunkin', but its coffee cups are finally catching up with the recycling movement.
To comply with a New York City law that went into effect today banning expanded polystyrene (EPS) – aka Styrofoam--the donut giant created a recyclable cup.  And now Huffington Post reports that the company says it might bring its new cups to the rest of its locations across the country as well.
Dunkin' Donuts sells 30 cups of coffee every second, so the chain needed to find something cheap and disposable.
It finally settled on cups made of a type of plastic called polypropylene, which can be thrown away with the recyclables.
Huffington Post detailed how the company experimented with different materials, including double-layered paper cups, but polypropylene worked the best for them.
The new cups hold the same amount of liquid, but will have a slimmer shape.
A company rep told Huffington Post that they're being tested in select locations in Massachusetts, Vermont and California now, and a final decision will be made by the end of 2015.