Does McDonald's new Shamrock Shake straw actually work?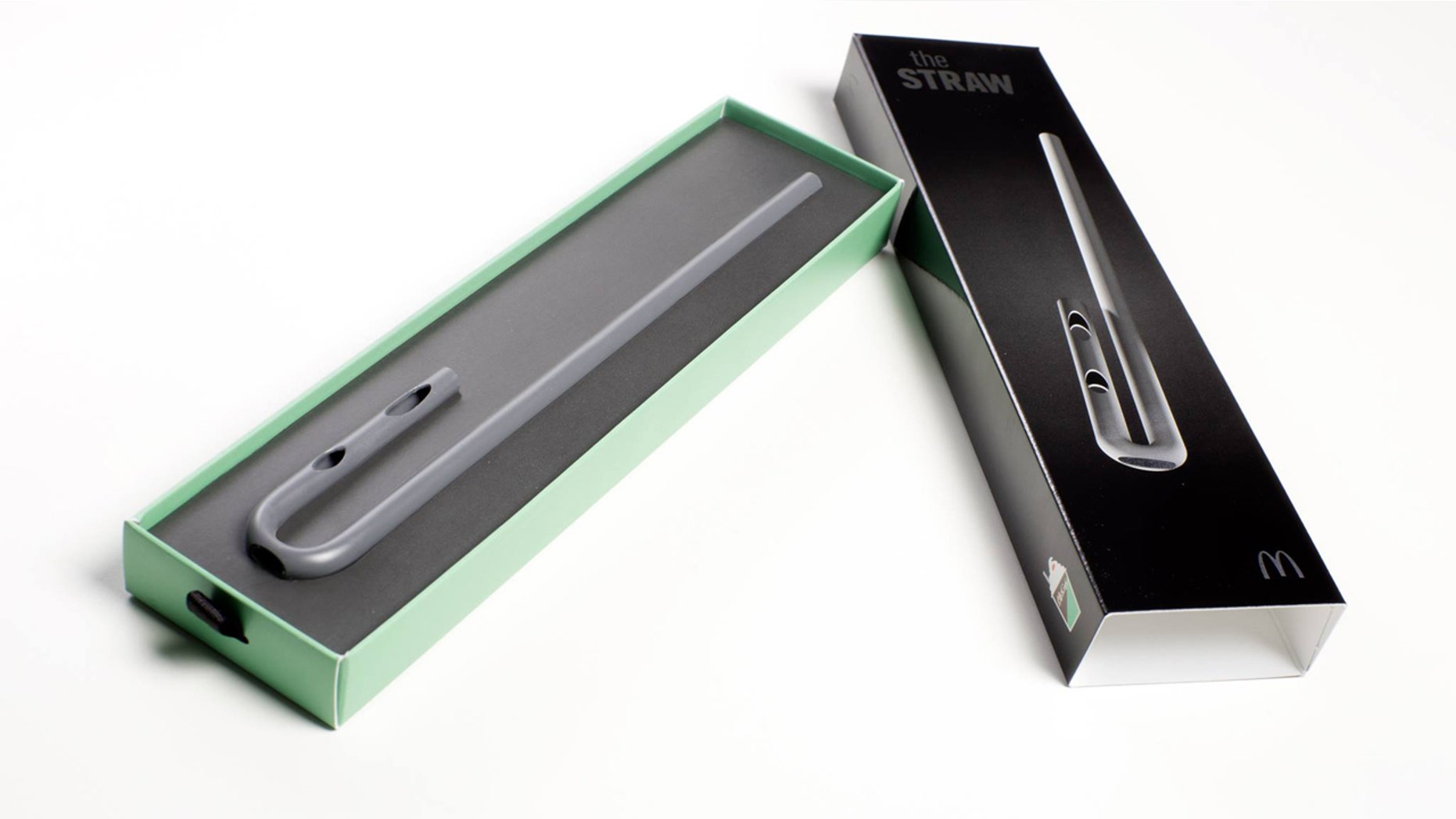 A new McDonald's marketing stunt has managed to catch the attention of tech and food blogs because of its weird premise: the redesign of the humble straw.
The chain hired two respected engineering firms—people behind Google, NASA, and DARPA projects—to build a straw that allows for the perfectly-proportioned sucking of its dual-layer Chocolate Shamrock Shake, reports Engadget.
For the uninitiated, the seasonal shake is essentially a mint shake on top of a chocolate shake—so how to get both flavors at once? The robotic and aerospace engineers concocted a rigid, muti-holed, J-shaped gizmo that looks "more like mountain-climbing equipment than any straw we've ever seen," notes a post at GoodFood.
(It adds that complaints about McDonald's straws in regard to shakes are real and have been around for a while.) The weird part? "It works," writes a blogger at Fast Company, though he found that he couldn't get to the very bottom of the shake with the efficiency of an old-fashioned straw.
Yes, it's "comedic over-engineering," as he puts it, and McDonald's is playing along with the grandiose acronym of STRAW, which stands for Suction Tube for Reverse Axial Withdrawal.
As Vocativ notes, the company's video pushing the product seems to be a jokey parody of an Apple rollout. McDonald's has released a limited-edition run of 2,000 STRAWs at 80 locations nationwide.
If it's a hit, the chain might bring it back later for a wider audience. (The condom, too, has recently undergone a major redesign.)
This article originally appeared on Newser: Weird Part of McDonald's Straw-Redesign Stunt: 'It Works'