Detroit restaurant changes name, replacing derogatory Thai LGBT slur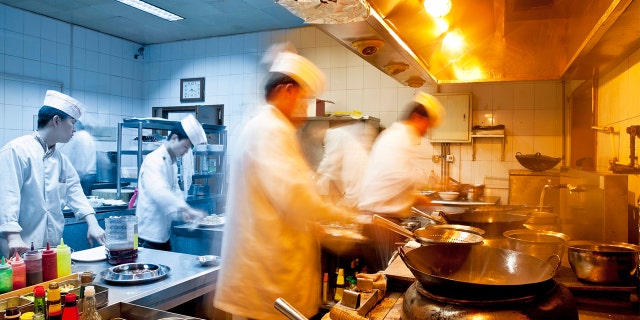 Detroit's Thai restaurant Katoi announced Wednesday that it will change its name in response to complaints of insensitivity and cultural appropriation.
The eatery came under fire earlier in the week when the Detroit Metro Times called out the inappropriate nature of a restaurant called "Katoi" with a scathing article that detailed the history of the term, which is considered derogatory to the LGBT community of Thailand.
The Corktown neighborhood restaurant owners have since apologized for the name, under which they have operated their business since 2014, and announced that it will be now be called Takoi. An August 28 reopening is planned.
NYC RESTAURANT FIRES EMPLOYEE WHO WROTE 'CHING CHONG' ON ASIAN CUSTOMER'S RECEIPT
According to the Metro Times, the issue came to their attention when a Thai woman visiting Detroit became uncomfortable upon arrival at the restaurant. "What the hell is wrong with this city?" she asked her date, and they promptly left. The term "katoi," more commonly spelled as "kathoey," is an offensive slur to transgender people in Thailand.
Co-owner and chef Brad Greenhill told the Detroit Free Press that he and his partners were unaware of the term's offensive connotations. "We worked from a literal translation of it, which was 'third gender, third profile.' The history of the term coming about in the '60s was a way for people to identify and deviate from dominant sexual norms," he said. "That's what we were working under."
DC BAR OFFERS $4 DRINKS EVERY TIME TRUMP FIRES A SENIOR WHITE HOUSE OFFICIAL
"This word to us embodies going beyond, sort of going against normative culture," co-owner Courtney Henriette told The Detroit News. "For three-plus years that word embodied that. ... We apologize to whoever we've hurt with this word. That was not our intention."
According to Time, in Thailand, "kathoeys" are people who are born physiologically male, but "have a female heart." The term has no western equivalent, roughly translating to "ladyboy," and is typically used to describe transgender women or effeminate men.
FOLLOW US ON FACEBOOK FOR MORE FOX LIFESTYLE NEWS
Katoi makes headlines as the second restaurant this week to announce a rebranding due to insensitivity. Celebrity restaurateur and "Top Chef" judge Tom Colicchio has renamed his Manhattan eatery, Fowler & Wells, after discovering historically racist ties to the moniker.