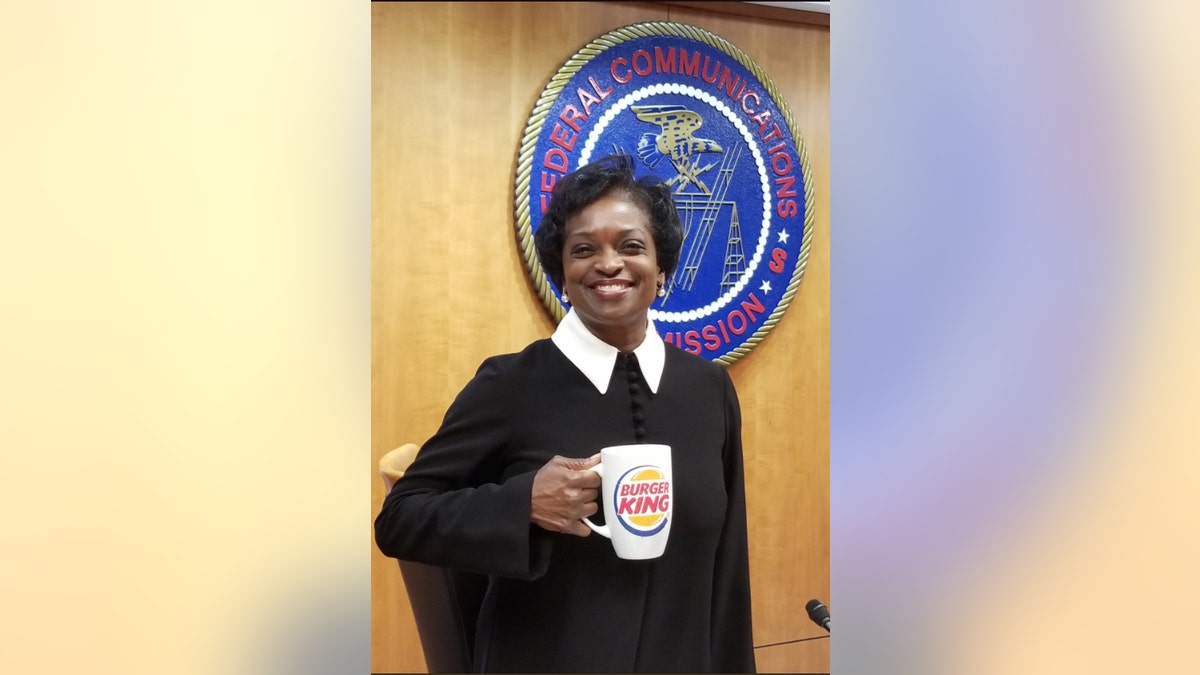 Whether it's a burger order or net neutrality, Burger King is urging customers to "Have it your way" — and one Democratic commissioner for the Federal Communications Commission (FCC) evidently agrees.
On Jan. 30, Mignon Clyburn tweeted a photo of herself on the job, holding an oversized Burger King mug. "Had a craving for @BurgerKing during today's @FCC Open Meeting," she wrote, adding the hashtag #NetNeutrality.
MAN WHO ROBBED PIZZA HUT DELIVERY DRIVER MOCKED BY SHERIFFS AFTER GETTING ARRESTED
Her message seemingly takes a direct jab at FCC Republican chairman Ajit Pai, who not only championed the repeal of net neutrality, but frequently drinks out of an oversized Reese's Peanut Butter Cup mug through the FCC's proceedings.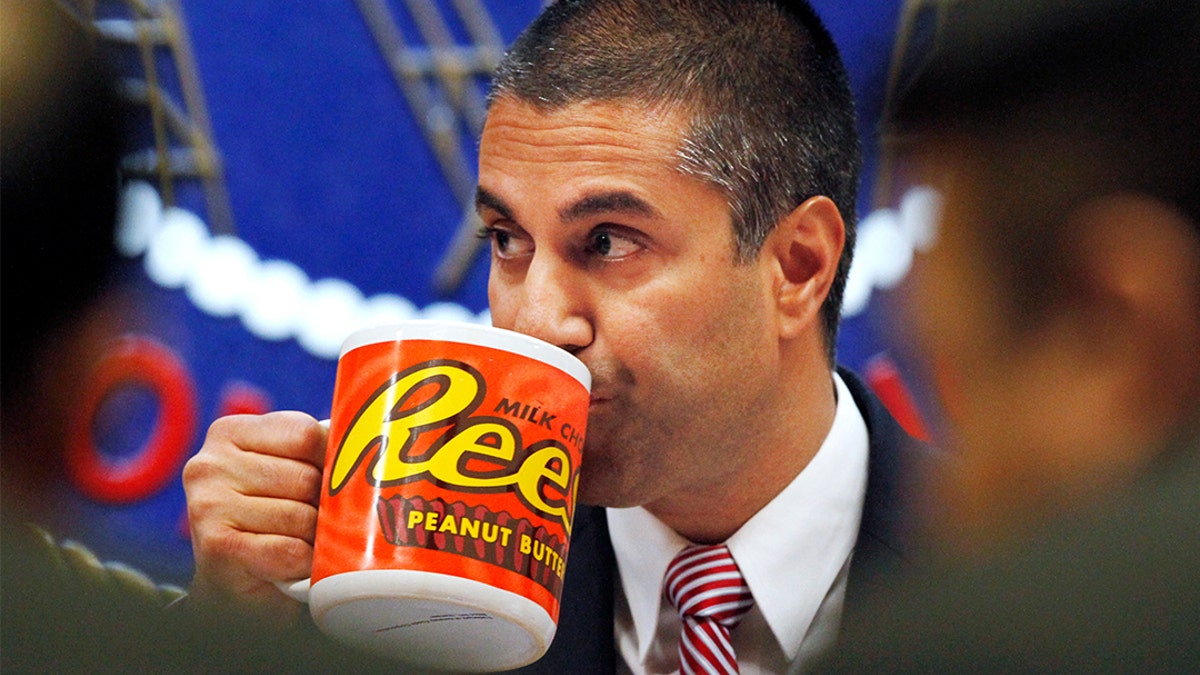 Clyburn's photo also appears to be a nod to Burger King's recent pro-net neutrality commercial campaign, which debuted on Jan. 24. In it, the Miami-headquartered chain explains the FCC's repeal of net neutrality with Whoppers, and concludes with a shot of Burger King's royal King mascot drinking out of an overized Reese's Peanut Butter Cup mug, just like the one that Pai has caught heat for using.
Clyburn's cheeky post clearly struck a nerve, with over 1,300 likes and 330 retweets soon pouring in.
VIDEO OF MCDONALD'S 'INTERNAL BREAKDOWN' GOES VIRAL
The Hill reports that Clyburn and fellow Democrat FCC commissioner Jessica Rosenworcel voted aganist the repeal, while Pai and Republican lawmakers pushed for the regulations. To date, 22 state attorneys generals have filed lawsuists against the FCC for the repeal, with some moving to propose their own net neutrality rules.
FOLLOW US ON FACEBOOK FOR MORE FOX LIFESTYLE NEWS
Burger King's campaign, meanwhile, made it clear the company was against the repeal.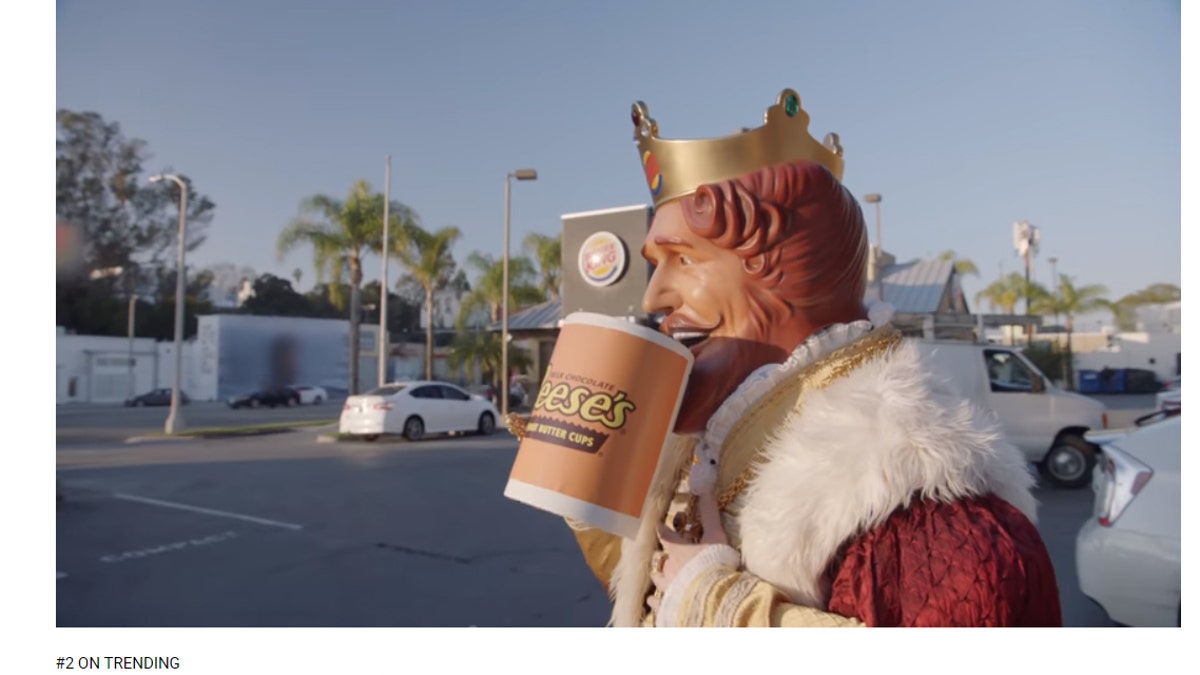 "We believe the Internet should be like Burger King restaurants, a place that doesn't prioritize and welcomes everyone," Fernando Machado, Burger King's global chief marketing officer said in a press release. "This effort aims to help people understand how the repeal of Net Neutrality will impact their lives. The Burger King brand believes the Internet should be like the Whopper sandwich: the same for everyone."