DC pizzeria extends 'Stand with Comet' event after shooting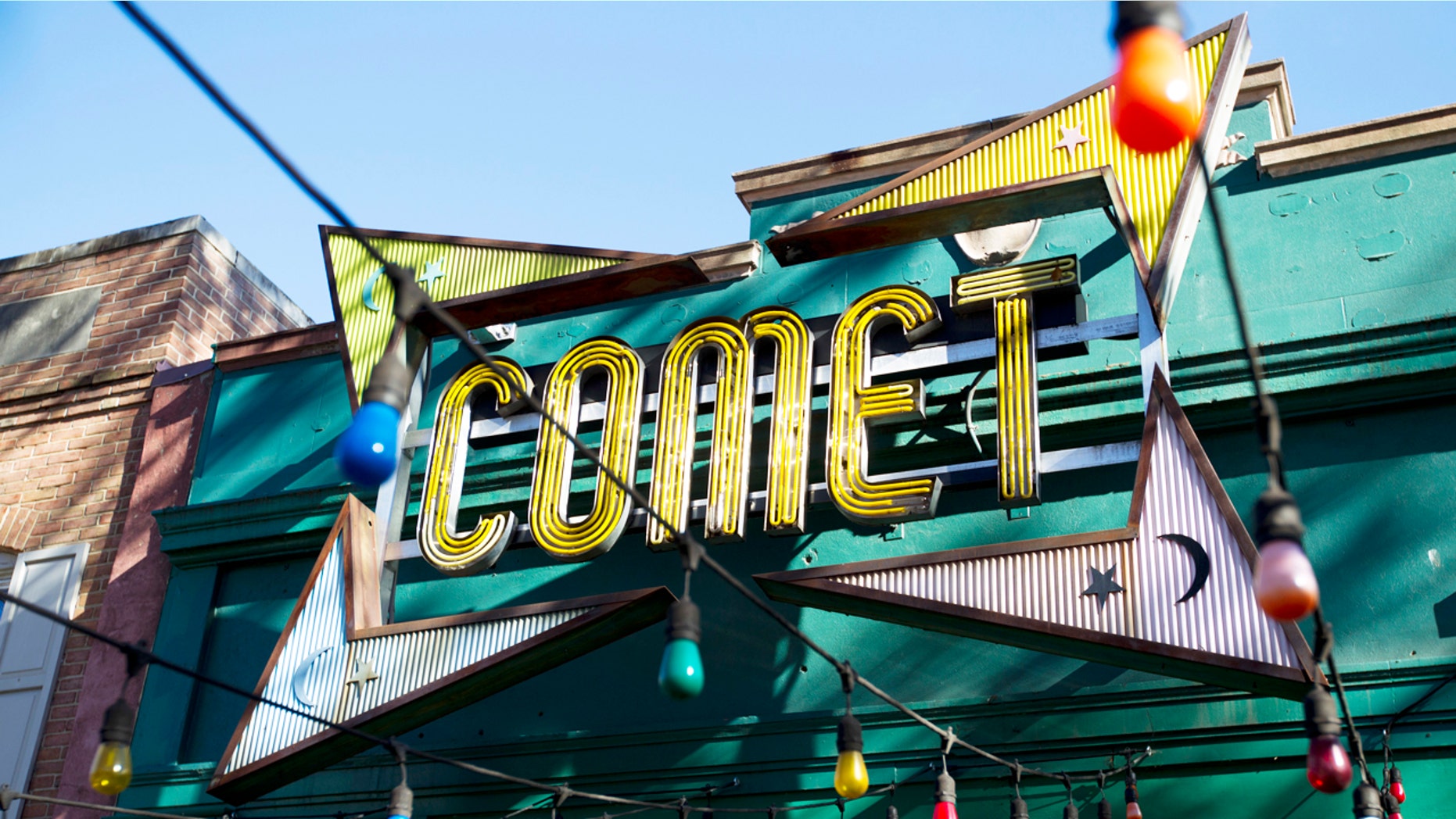 Comet Ping Pong, the Washington, D.C. pizzeria plagued by a gunman Sunday, has extended a neighborhood support event after thousands pledged to attend online.
The "Stand with Comet" event was originally planned for Friday afternoon, but after an outpouring of local and national support, organizer Erick Sanchez turned the event into a weekend-long campaign to help boost business in the area.
"No doubt this awful event and the malicious mistruths spread beforehand have left the staff feeling unsafe and on edge. They need a little light in all this darkness," the announcement, posted on Facebook, says.

"So go eat at Comet Ping Pong this weekend: Friday, December 9 through Sunday, December 11. Thank the staff for being a part of our community. Tell them you have their back. Tip well. Post your support on social media with the hashtag #StandWithComet."
POLICE OFFICER SUSPENDED FOR OPENING DOOR IN THE NUDE FOR PIZZA DELIVERY
The notice also asks guests to support neighboring businesses, including Besta Pizza, Little Red Fox, and Politics and Prose, which have also been harassed by conspiracy theorists since the shooting.
After closing for two days, Comet reopened for business Tuesday. Edgar Maddison Welch was arrested Sunday afternoon on a charge of assault with a deadly weapon, after police say he fired his rifle into the floor of the pizza place. No one was hurt during the incident but the fake-news conspiracy about Hillary Clinton running a child sex ring  has spread to other establishments, including Roberta's in Brooklyn, N.Y. where police have confirmed employees received threatening calls this week.
HOW AN INTERNET CONSPIRACY THEORY LED A GUNMAN INTO A DC PIZZA PARLOR
On Thursday, Comet set up a GoFundMe page to solicit donations to help offset the costs of its time out of business, assist with property damage, legal fees and newly enhanced security in the wake of the shooting. As of Friday morning, the restaurant had received over $7,600 in donations.
"My employees are an incredible group of young people and they inspire me every day," Comet Ping Pong owner James Alefantis told reporters Tuesday. "These are people who are hardworking, incredibly wonderful, generous people."
The Associated Press contributed to this report.