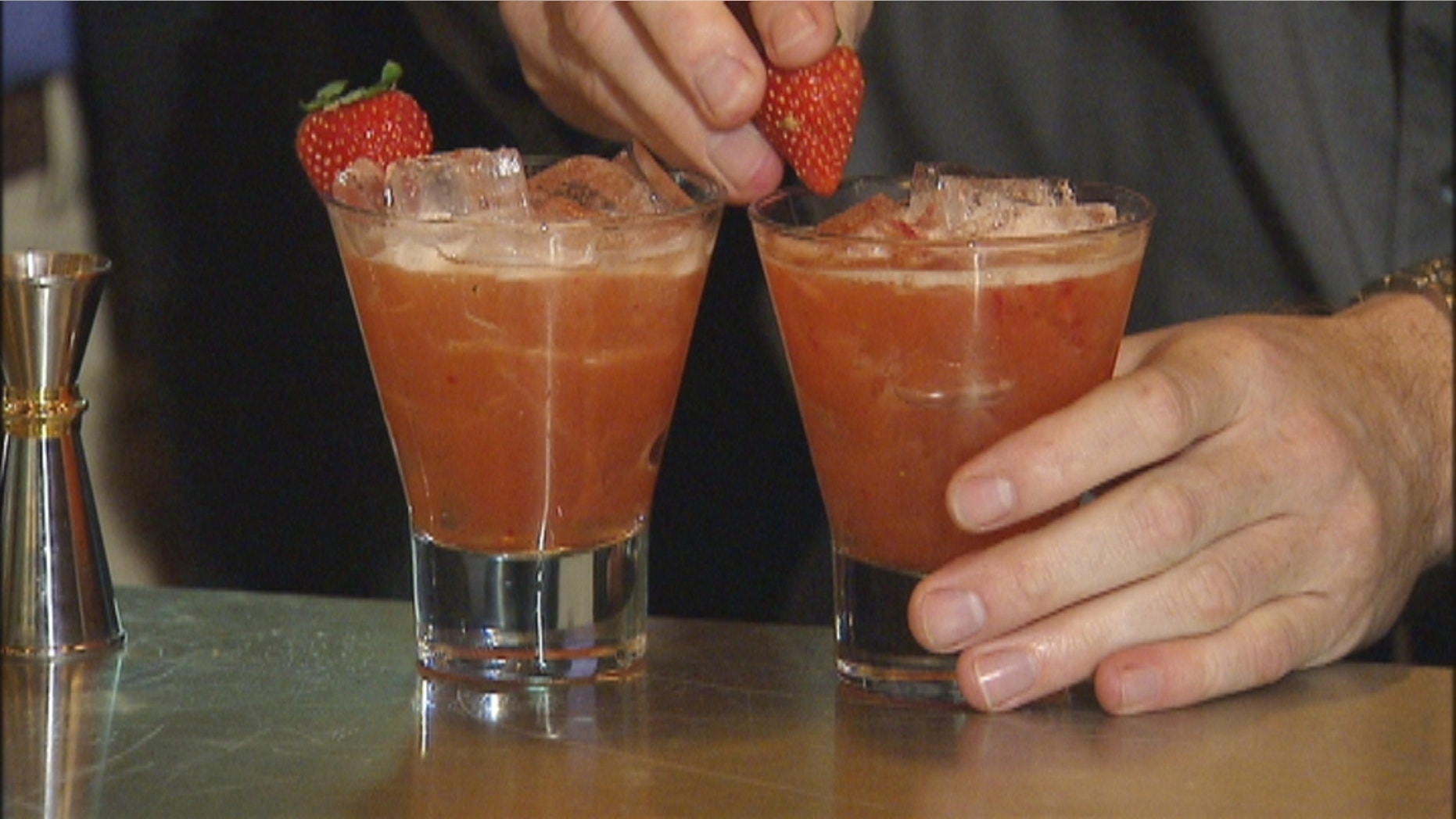 Now that 2012 is upon us and the Mayans, not to mention the economists, are spouting gloom and doom for all, it's probably no surprise that the upcoming year in cocktails looks amazing. After all, what's left but to raise our glasses and hope for the best?
But what can we expect our nation's finest bartenders to put in those glasses during what could be Earth's ultimate year?
Last year was a big year for cocktails and mixology. The "Mad Men" spawned trend of bringing back the classics continued to put the spotlight on classic recipes and long-forgotten liquor. At the same time, innovators like Craig Schoettler at The Aviary, in Chicago, and Jamie Boudreau at Canon, in Seattle, were hard at work developing impressive new techniques and flavors to surprise modern drinkers. These trends will continue in a big way in the coming year.
The classics remain the kings: variants on the Manhattan, Old Fashioned, Sazerac and even the Negroni will still be big, but bartenders will continue to mine the past for the great cocktails of yesteryear. You can already see it as mixologists across the nation go hunting for obscure Americana – digging through musty out of print bartender's guides for diamonds in the rough.
The Blood and Sand is one such cocktail already making a comeback and there are sure to be many more.
Click here for the recipe for Blood and Sand.
Aging With Grace
Bartending is a constant struggle to maintain consistency. That's why the best generally measure their pours as they mix drinks. But even the masters can be a bit off when getting slammed by a bar full of thirsty patrons – especially with more complex drinks. That's why so many mixologists are taking an interest in an innovation as old as booze itself...barrel aging. As long as a drink is primarily alcohol, with no fruit juice or other ingredients that can go bad, they can go down for a nap in a barrel. This time spent on oak provides more complexity and nuance to a drink – delivering surprising flavors to classic recipes as bourbon, port or other used spirits barrels come into play.
But it also allows the bar staff to make the cocktail in one large batch at their leisure, allowing far more consistency between drinks. Expect to see this technique more and more at high-end cocktail lounges .
It's In the Can 
As the quest for consistency continues, liquor brands will take advantage of drinkers' love for taking their booze with them by offering even more options for cocktails in a can, pouch, box or whatever else they can cram it into. The craft cocktail movement will truly hit the mainstream in 2012, but the increased popularity of cocktails will give rise to "adult juice boxes."  I wrote about this a while a go, but the options continue to grow and the popularity of portables continues to grow. College students everywhere will rejoice at being able to get their drink on in a shiny Capri Sun-style pouch, complete with straw.
What's Old is New Again
Just as classic recipes are being mined and resurrected from forgotten tomes, so too will classic techniques and ingredients. For example, a shrub isn't just a low-lying bush. It's a method of preserving fruit that stems from the colonial era, combining sugar, fruit and vinegar to make a well-balanced syrup. These syrups were used in drinks to create a refreshing way to beat the summer heat. Now they're being added to modern cocktails to add a sour tang that balances the warmth of the alcohol nicely. They're easy to make at home too, making it well worth it to mix up a batch to play with along with your favorite bottles.
Click here to see how to make Cranberry Citrus Shrub.
Egg 'Em On
Eggs, both whole and whites, are another ingredient making a triumphant return to the scene. The incredible edible egg is being added to cocktails more than ever before, the whole egg creating silky smooth texture in Flips and the whites offering up a creamy foam on top, like in a Pisco Sour.