Christian community slams Sweet Jesus ice cream shop over 'blasphemous' name, imagery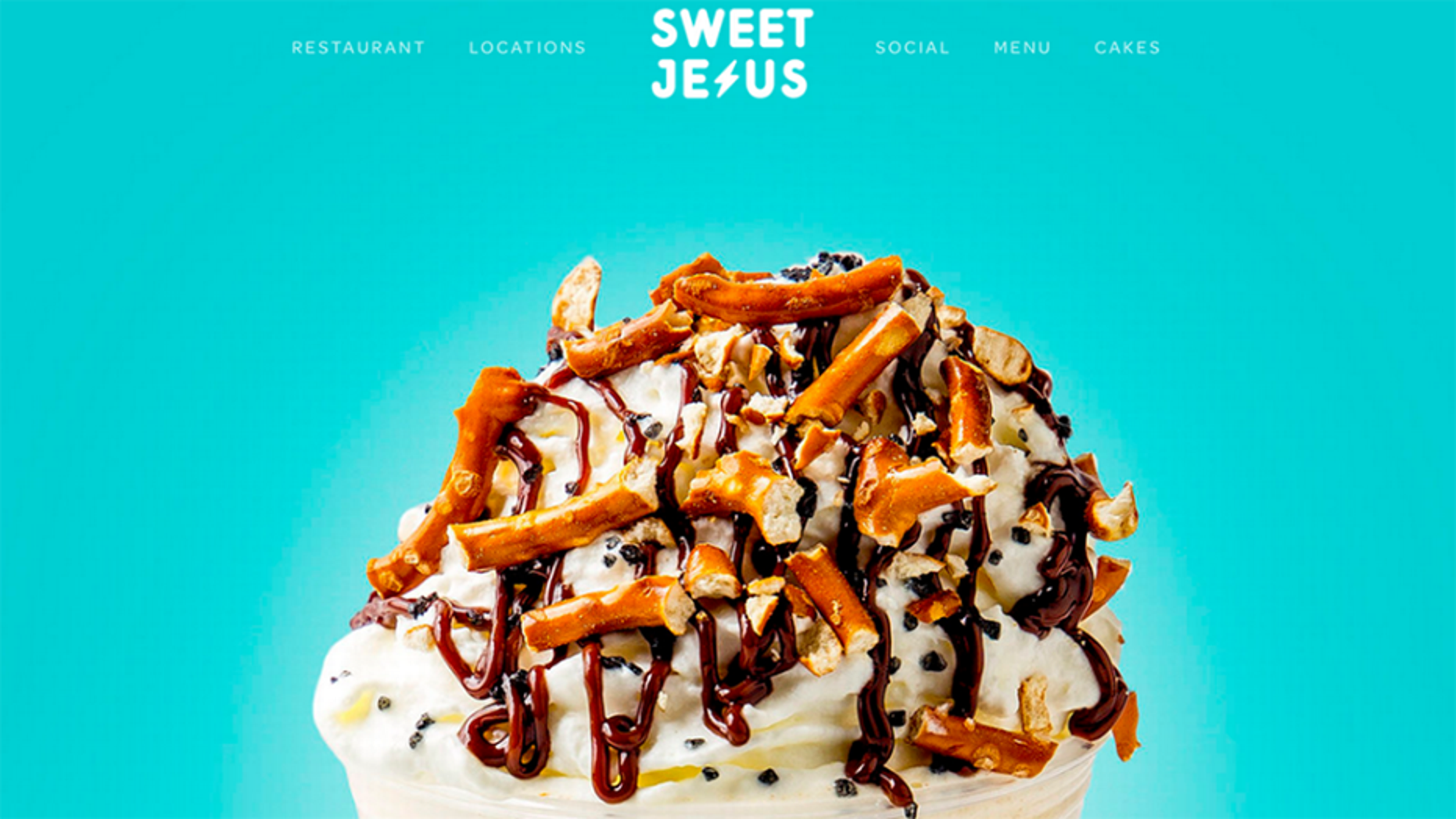 A Canadian ice cream company is facing backlash from the Christian community over its name, Sweet Jesus, and branding imagery, which features upside down crosses.
Sweet Jesus ice cream has been facing criticism over its brand name since it was founded in 2015. However, as the Toronto-based brand rapidly expands across the border, critics have become more vocal and are demanding a company name change.
NYC RESTAURANT FIRES EMPLOYEE WHO WROTE 'CHING CHONG' ON ASIAN CUSTOMER'S RECEIPT
In January, a woman wrote a blog post on Mommy Activist saying the name "blasphemes Christ" and "fetishizes children" before calling out the soft serve chain's logo.
"…their logo, which features an SS style 'S', popular among equally blasphemous and Satanic metal bands of the 70s and 80s, and an upside down cross. So they want to make quite sure we know they are in fact, not Christian, and that the entire marketing concept of their company is to mock the name of the Lord Jesus Christ."
Thousands of others have responded to the name and logo similarly. One upset Canadian citizen set up a petition on website CitizenGo calling for the Sweet Jesus owners to "issue a public apology for misusing the name of our Lord Jesus Christ" and "change the name and branding of your franchise."
"We are calling on [owners] Richmond, Todai, and their parent company "Monarch & Misfits" to issue an apology for their blasphemy. We want them to consider how they have attacked the Christian community, and how they have attacked God. We are also asking them to immediately change their name and branding to eliminate every instance of mockery toward our Lord Jesus," the petition reads.
FOLLOW US ON FACEBOOK FOR MORE FOX LIFESTYLE NEWS
Nearly 9,000 people have digitally signed the petition, 1,000 shy of its goal. Another petition was created on Change.org calling for the same changes. It has nearly reached its goal of 500 signatures.
While many in the Christian community have also called for a boycott of the popular ice cream shop – its Instagram page has over 114,000 followers – Sweet Jesus has denied any claims that its name is offensive.
"Our name was created from the popular phrase that people use as an expression of enjoyment, surprise, or disbelief. Our aim is not to offer commentary on anyone's religion or belief systems. Our own organization is made up of amazing people that represent a wide range of cultural and religious beliefs," the company website reads.