Chicago's Baconfest keeps up the sizzle after 7 years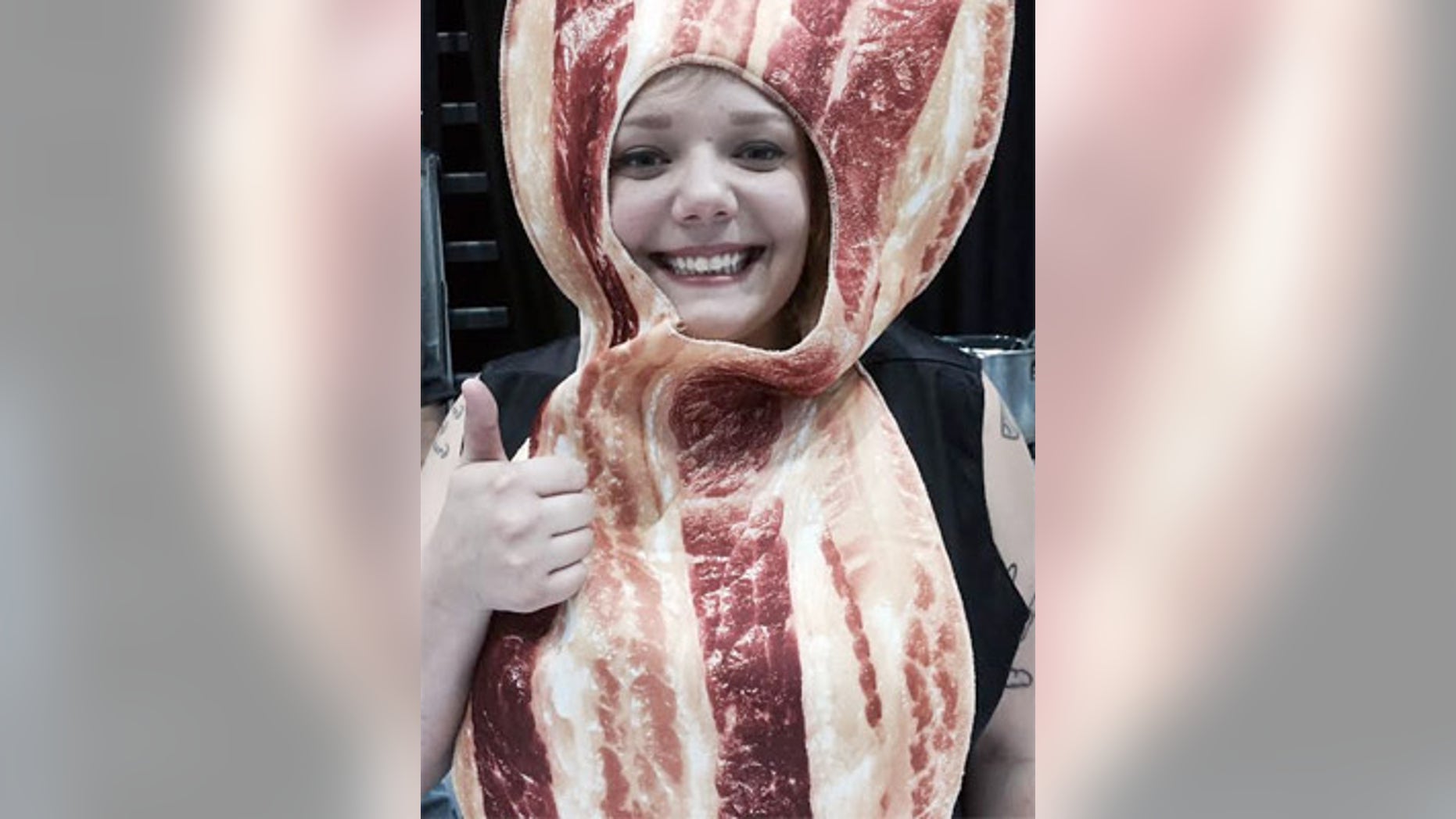 A sweet and salty aroma filled the air. The sound of sizzling could be heard as soon as the crowd pushed through the doors.
"It's like a bacon marathon."
This is Baconfest; A yearly mass gathering in Chicago that is a cured meat lover's dream-come-true.  A party for the candy of meats, with bacon at center stage of everything from entrees, to desserts to cocktails.
You might imagine that an entire festival designed for pork product consumption might be somewhat down and dirty, but this gala, which is now in its seventh year, attracts 170 chefs from some of the best restaurants around.
"The name is a double-edged sword" explained Baconfest organizer Seth Zurer.  "It sounds like a street fest" but its actually "..a gourmet tasting event," he said.
Each chef at the fete tries to create the most unique, innovative and delectable bacon related dish or drink. An estimated 5000 festival goers, who pay $100 per ticket, or $200 for "VIP" early access tickets, pack the event over two days, sampling as many rasher concoctions as they can stomach.
"The bacon and blue cheese parfait was my favorite" said fest goer Maureen White.
It's a cornucopia of cured pork. A "smoked-pork-apalooza" as the Chicago Tribune's Red Eye Newsletter named it.
Fantastical available treats included the so-called "Fat Elvis sandwich," which consisted of bacon, banana, candied peanuts  and peanut butter mousse between two pieces of thick waffles.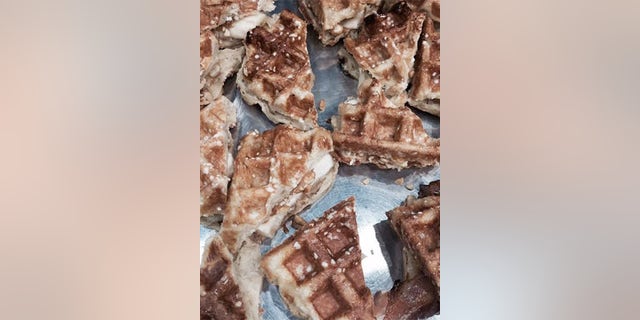 The "bacon Old Fashioned" was a bacon biscotti infused with cherries and bourbon.

There were the peanut battered bacon nuggets with smoked banana barbeque sauce, a Sicilian inspired meatloaf that included lamb, beef, pork and bacon confetti, a semolina and walnuts spice cake, which is traditionally Greek but, of course, for this event Chef Louie Alexakis , owner of Avli Estiatorio,  added bacon.
"Mmm, I loved the chocolate coconut almond bacon bar!" exclaimed Eric Greenfield, another bacon lover.
Mixologists also came up with unique drink combinations, such as a bacon infused vodka and cream cocktail.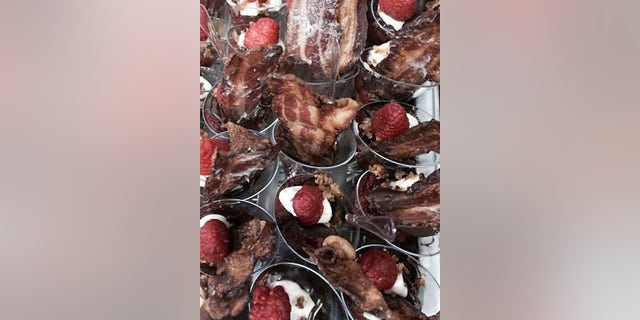 Zurer said the festival's culinary creations have changed over the years, ranging from "classic dishes like Chicken-Fried Bacon to crazy flavor combinations like Chocolate Bacon Oreos topped with Bacon Pop Rocks."

All totaled about 8000 pounds of bacon was used during the weekend event.  "If you slice that up end to end it would be 25 1/2 miles of bacon," said Zurer.  "It's like a bacon marathon."

While many might assume bacon is a quintessential American food, it's believed the strips were first eaten in China, sometime around 1500 BC.
Nowadays, it's estimated the average American eats nearly 18 pounds of the cured meat every year, so making it the focus of a festival doesn't seem like a far stretch.
Baconfest seemed to bring out the most loyal fans of the salty, crunchy meat.  Festival goer Denise Raines Antosh called it "A culinary carnival of the sweet and savory."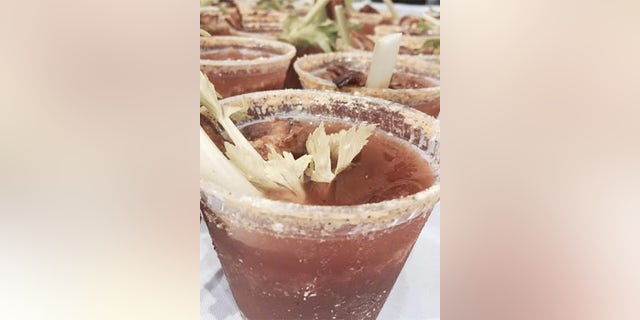 Alex Mane, who wears her love for bacon on her sleeve, or rather on her arm via a tattoo of a pig, got so excited for the festival she actually dressed up like a slice of bacon. "It just spoke to me" she said, when asked why she did it.  "Bacon is God's gift to man" she gushed.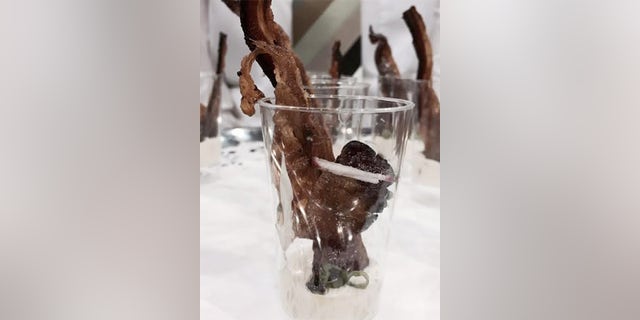 "The variety of bacon foods was awesome" said White.  "I only regret that I don't have a second stomach," she joked.
 Antosh agreed.  "The only thing that could've made this better is if Kevin Bacon were here!"

In addition to all the gluttony that is Baconfest, organizers claim some of those who didn't make it to the event also benefited because $75,000 was raised through a portion of the proceeds for the Greater Chicago Food Depository.