Celebrity Chef Johnny Iuzzini accused of sexual harassment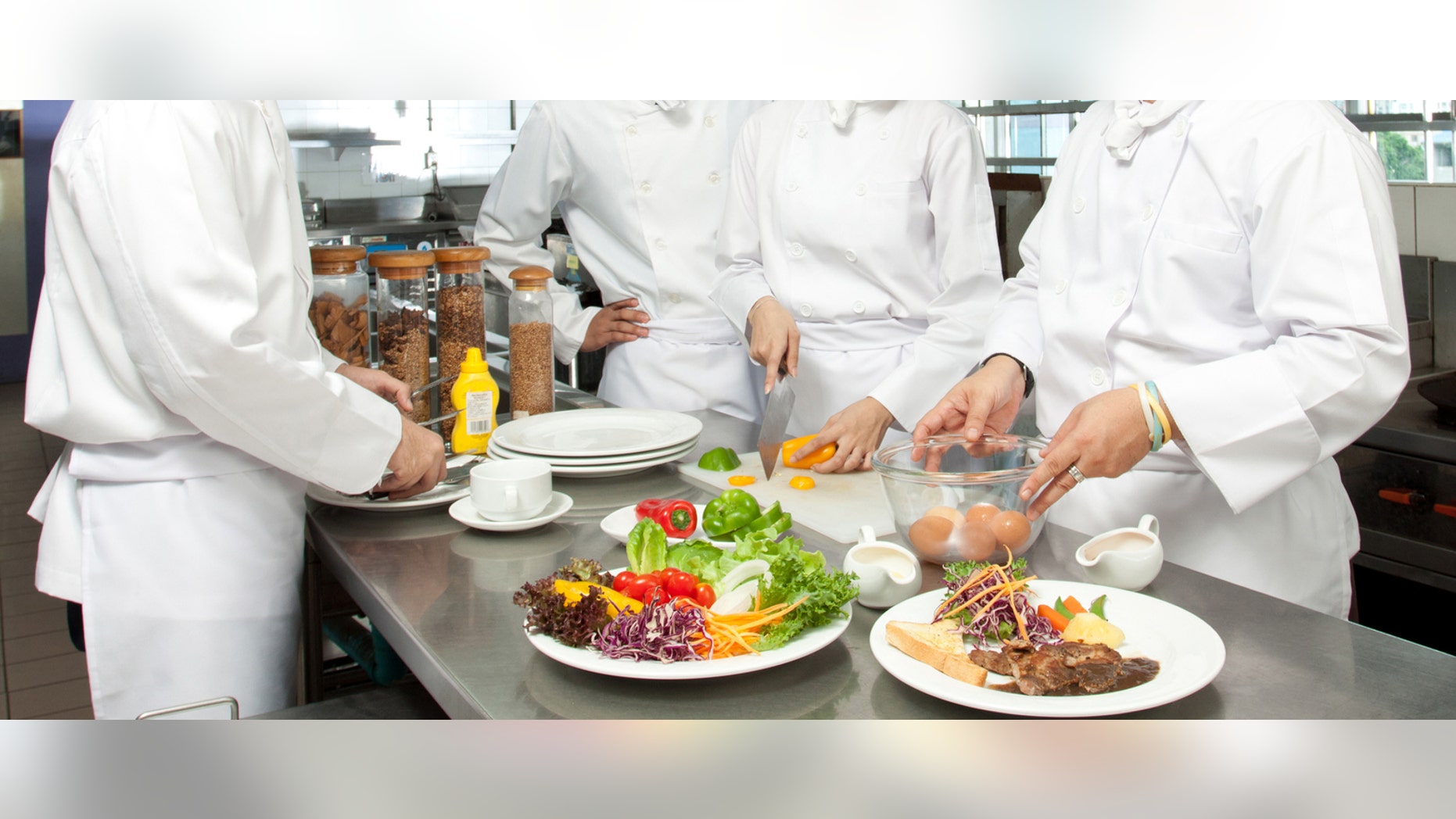 Celebrity chef Johnny Iuzzini, currently a judge on "The Great American Baking Show," says he's "shattered and heartbroken" over recent accusations of sexual misconduct by four of his former employees.
The accusations against Iuzzini, 43, were first published on Mic.com, in a report that details several instances of sexual harassment against two former pastry chefs and two "externs" (basically interns) who worked under Iuzzini between 2009 and 2011 at the Jean-Georges restaurant in NYC.
The first woman, a pastry chef, told Mic she resigned after two years of employment at Jean-Georges, during which time Iuzzini would sneak up beside her and put his tongue in her ear — a tactic he repeated "three or four times." She also said he would touch the employees' rear ends with kitchen utensils or long vegetables.
CHIPOTLE HIRES 'TOP CHEF' WINNER RICHARD BLAIS
A second pastry chef claims Iuzzini once ran up behind her and simulated a sex act on her. "He didn't actually grind up on my butt, but his hands were on my hips," she told Mic. "He did it for five seconds and ran out." At the time, the chef says she didn't think she should report the behavior, lest it ruin her career.
Two externs, who were unpaid, also reported inappropriate behavior on Iuzzini's part, including his frequent requests for shoulder rubs, his penchant for crude humor, and the time he showed one of them a photo of a woman's genitals.
One extern also says she engaged in a three-month sexual relationship with Iuzzini when she was 19, which began the day before she interviewed for her extern position. According to her statement to Mic, she remembers it being hard to refuse his advances. "If one person has all the power, it's not really consent," she said.
Two of the women who spoke to Mic believed that the management of Jean-Georges may have learned about Iuzzuni's behavior shortly before Iuzzini left in 2011. Iuzzini, however, wrote that he "maintains a good relationship" with his mentor Jean-Georges Vongerichten, and gave three months' notice of his departure.
Iuzzini also denied that he suffered from a substance abuse problem, or that he angrily assaulted an employee with a nitrogen canister — accusations leveled against him by an extern and the pastry chefs, respectively — but he said he "takes responsibility if any of the members of my team felt uncomfortable," even if their accusations are "inaccurate."
FOLLOW US ON FACEBOOK FOR MORE FOX LIFESTYLE NEWS
Nevertheless, he also offered an explanation for any mistakes he was "complicit in."
"Since learning that allegations were coming I've spent a lot of time thinking about this subject. Thinking of the way kitchen culture has changed, thinking of the mistakes we made, the mistakes I was complicit in. I began working in kitchens when I was 15 years old, back in a time when it was rare to see women in the kitchen, and behavior was more bawdy than professional. There were dirty jokes and vulgar remarks, times where people would lose their tempers and it was deemed permissible since four-star kitchens are high-stress jobs. This was the behavior I learned as a boy, and for too many years participated in during my restaurant career. And it was wrong," said Iuzzini in a statement obtained by Mic.
Iuzzini is scheduled to appear on the third season of "The Great American Baking Show" in December. He has also previously starred as a judge on "Top Chef: Just Desserts."