Carl's Jr. debuts mega barbecue Thickburger topped with brisket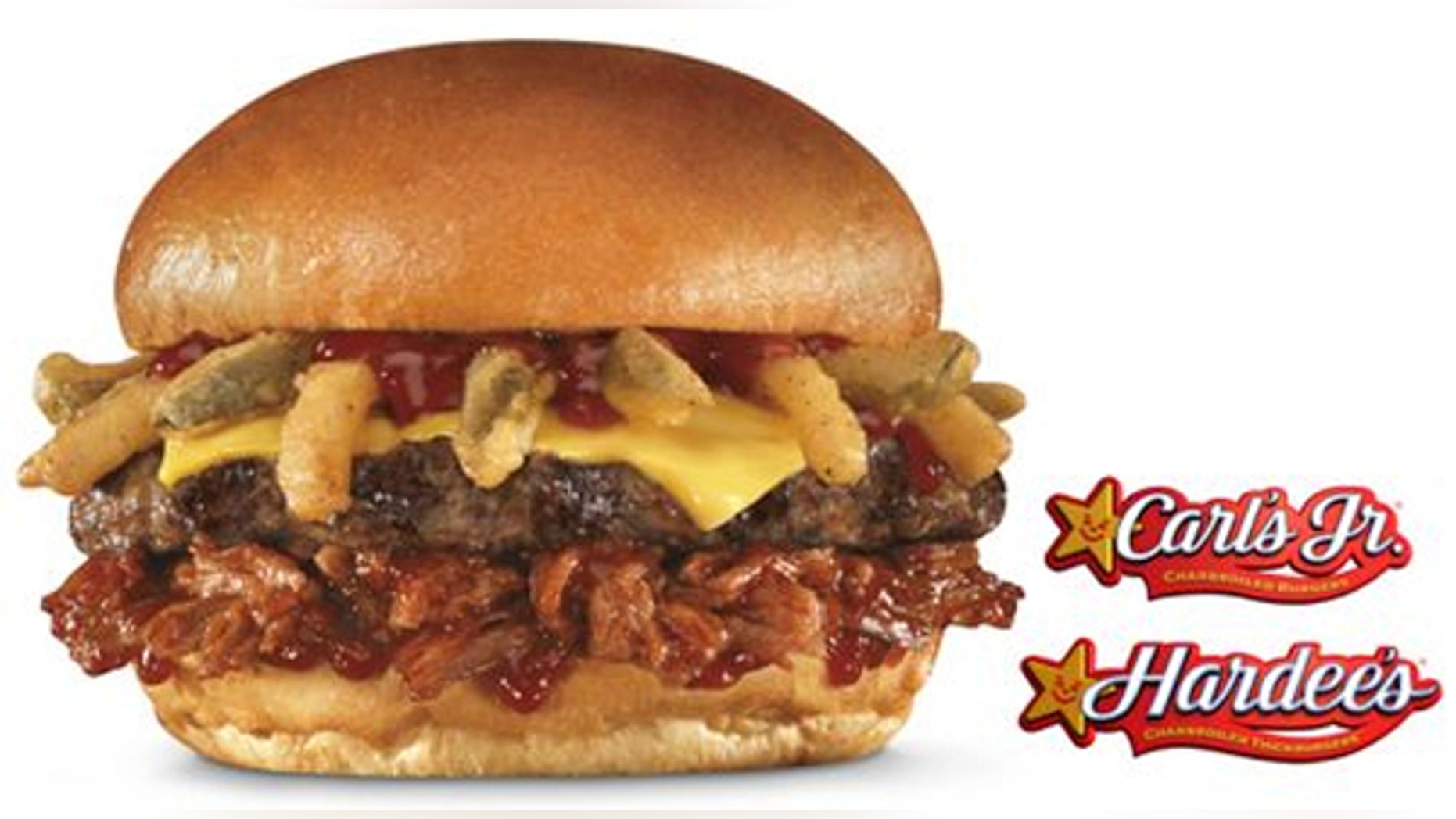 Get your wet naps ready.
Carl's Jr. is rolling out a new burger that puts the entire backyard barbecue right in your hands.
The messy Texas BBQ Thickburger features a charbroiled beef patty, topped with a spicy mesquite BBQ sauce, crispy jalapeno and onion strips, melted American cheese—with a hearty heaping of smoked beef brisket.
The mammoth burger creation comes in three beef patty sizes- ¼-lb., 1/3-lb., and a whopping ½-lb. And while the website does not officially list the calorie count, FoodBeast is reporting that the burger contains up to 2900 grams of sodium.
This comes after June's rollout of another indulgent item --new sticky-sweet Cinnamon Pull Aparts, a breakfast item that is their version on monkey bread.
Carl's Jr. is targeting "young, hungry males" between the ages of 18 and 34 and hopes to bring in new customers with its over the top items.
The Texas BBQ Thickburger starts at $4.39.