California restaurants may add climate change surcharge: 'We as chefs want to do the right thing'
Dining out may get more expensive in California.
As part of an initiative aimed at combating climate change, restaurants will have the option to adhere to the Restore California Renewable Restaurant program and add a one percent surcharge to diners' bills. The extra money will go to support environmentally friendly farming practices.
SAN FRANCISCO SANDWICH SHOP BLASTS CITY'S STRAW BAN ON MENU: 'YOU CAN STILL GET NEEDLES FOR FREE'
Though the surcharge is voluntary for both restaurants and customers, Anthony Myint – owner of popular Mission Chinese restaurant in San Francisco's Mission district, and founder of the non-profit Perennial Farming Initiative responsible for the new program – has been adding a 3 percent carbon neutral surcharge for the past six months and raised nearly $20,000, according to local reports.
"This issue of climate change, is obviously massive and future generations don't have the chance to opt out," Myint said to KTVU. "We as chefs want to do the right thing and shopping organic and at farmers markets doesn't really feel like enough."
Myint, who told KGO that it costs each diner at Mission Chinese about 10 to 15 cents to offset the restaurant's carbon use, said 25 restaurants around the world are contributing to carbon neutral programs. The new initiative will take it one step further and raise money for farmers to move away from chemical pesticides and adopt more sustainable practices.
CLICK HERE TO GET THE FOX NEWS APP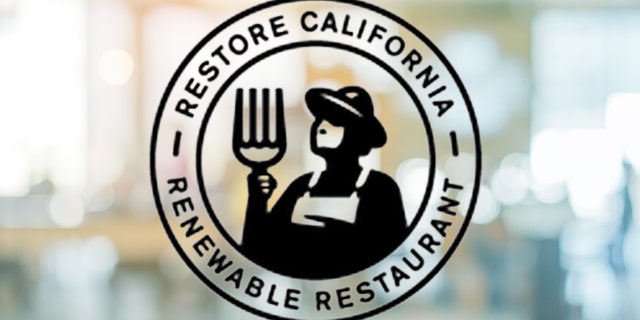 "If every single restaurant had to do it, it would raise $1 billion annually," Myint said to KTVU, also noting the surcharge could raise $10 million annually if just 1 in 100 California restaurants adopted the initiative.
The new program was created as a collaboration with the California Air Resources Board, the state's Food and Agricultural Department and the Perennial Farming Initiative.
"I hope customers feel free to decline the fee if they don't believe in climate change, or they're on a tight budget, or for any reason," he said to KTVU. "That's why it's optional, but I think it's kind of powerful for all of us to work on climate change by default, a few cents at a time."
The Restore California Renewable Restaurants program will start rolling out statewide in the fall.
FOLLOW US ON FACEBOOK FOR MORE FOX LIFESTYLE NEWS
This is not the only upcharge facing diners who plan on eating out.
More and more restaurants across the country have added surcharges to patrons' checks to help cover the cost of health insurance and paid sick leave.
The extra fee is most common in San Francisco due to the "Healthy SF" or "SF Mandates" ordinance, which passed in 2018.