Burger King debuts Quarter Pound burger with commercial knocking McDonald's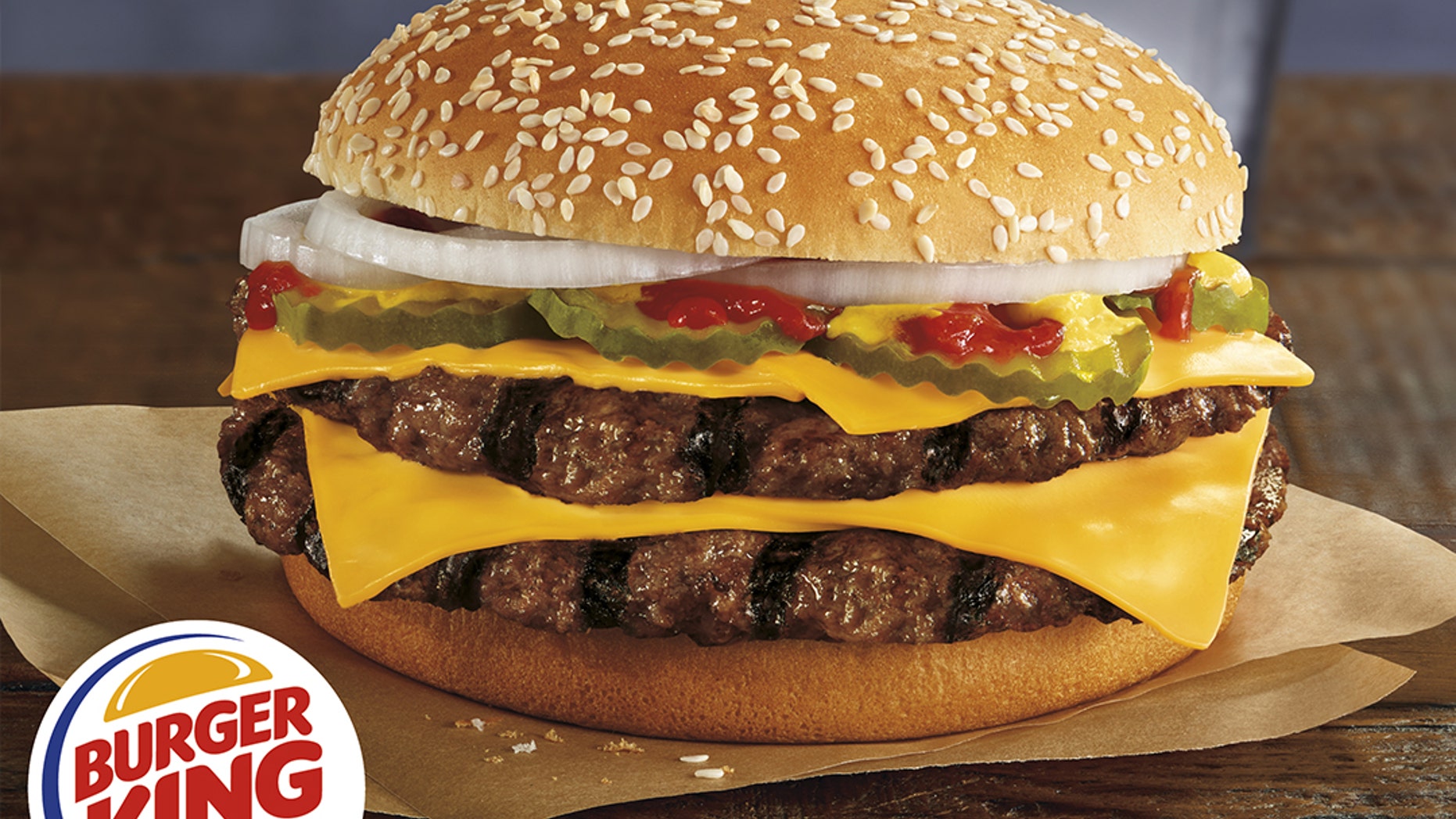 As the old saying goes, all's fair in love and fast-food wars.
On Jan. 18, Burger King rolled out a new addition to the menu with the arrival of the Double Quarter Pound Burger and a commercial mourning the death of the competition — presumably the McDonald's signature Double Quarter Pounder.
MAN TRIES TO ORDER TACO BELL FROM DRIVE-THRU BANK TELLER, GETS ARRESTED FOR DUI
Declaring the time has come for a "new generation of double quarter pound burgers," the sandwich features a "half pound of flame-grilled, 100-percent beef and is topped with American cheese, freshly sliced onions, zesty pickles and ketchup, all on a toasted, sesame seed bun", a company spokesperson confirmed to Fox News.
The Double Quarter Pound Burger has a recommended retail price of $5.39.
According to USA Today, the Double Quarter Pound King differs from a Double Whopper in that the new sandwich has no lettuce, tomato or mayonnaise, and features 60 percent more beef than Burger King's Big King burger. Additionally, Grub Street points out that the new burger clocks in at 900 calories and 54 grams of fat, while a Double Quarter Pounder with cheese from Mickey D's has 770 calories and 45 grams of fat.
MAN CALLS IN FAKE BOMB THREAT AT PUB TO END WIFE'S NIGHT OUT
As feisty as the new campaign may seem, this is not the first time that BK has taken its trolling of McDonald's public. In October 2017, the fast-food giant poked fun at its longtime rival ahead of Halloween with "Scary Clown Night," offering free Whoppers to anyone dressed like a clown, presumably inspired by McDonald's mascot Ronald McDonald.
For their part, representatives for McDonald's did not immediately return Fox News' request for comment.