'Bob's Burgers' is getting its own cookbook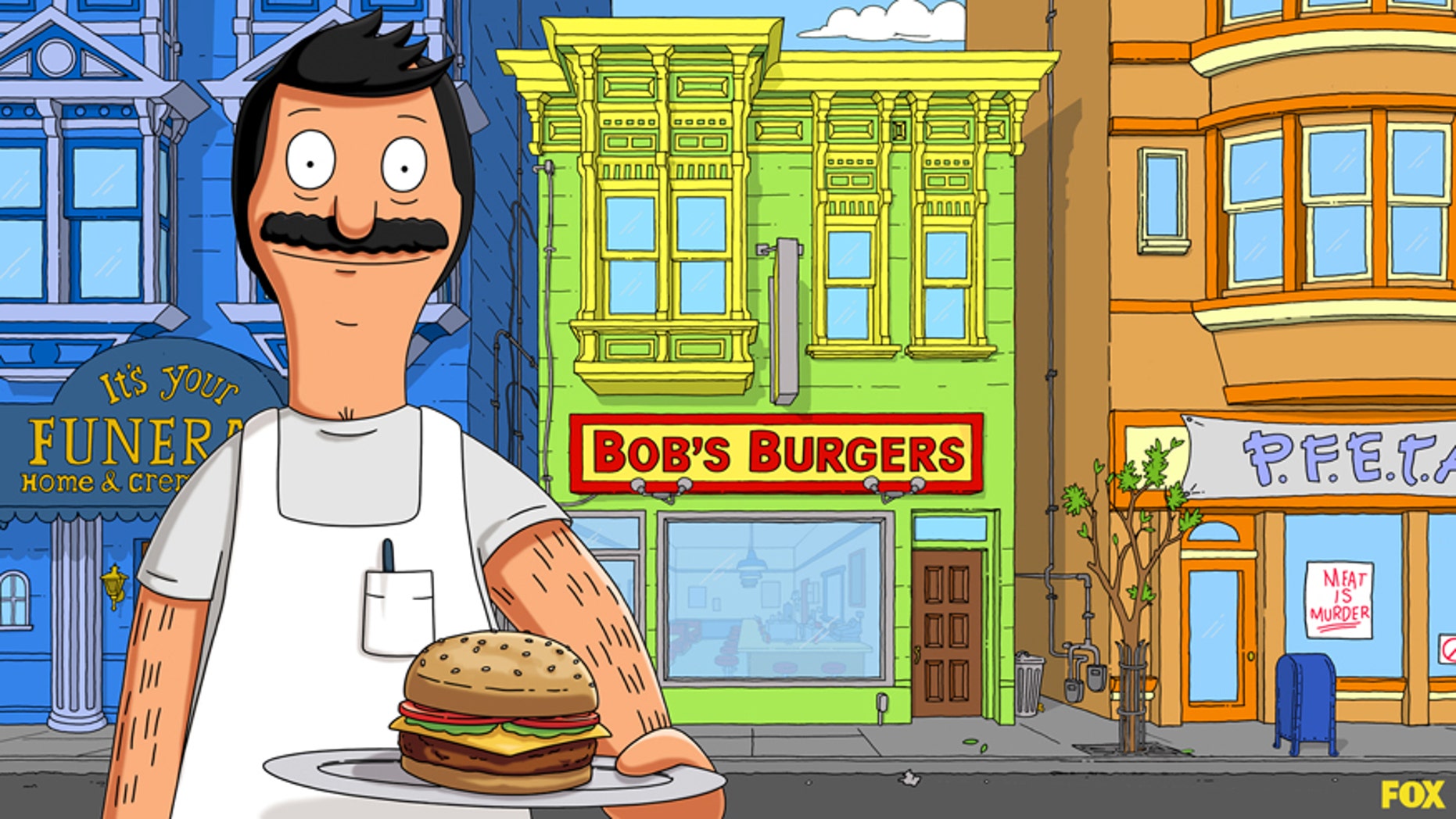 Fans of Fox's animated television series "Bob's Burgers" will soon be able to chow down on daily specials from the cult show thanks to a creative fan with a knack for food innovation.
Cole Bowden, an engineer who works for Honda, has been whipping up themed burgers for almost two years, cataloging them on his blog The Bob's Burger Experiment. Now his recipes are about to get their very own cookbook, reports NPR's The Salt.
On Bob's Burgers, Bob Belcher, the patriarch of the family, creates a daily special on each episode, which is featured on a white board that appears sometime during the 22 minute cartoon. The burgers have funny, play-on-words titles and fans of the show love being able to spot the latest burger pun.
Bowden's burgers borrow from Bob's clever monikers. There's "Little Swiss Bunshine Burger" served on a hot buttered pretzel bun with mushrooms, gravy, caramelized onions and of course Swiss cheese; The "Wake Me Up Before You Go-Goji Berry Burger" featuring a feta-stuffed lamb patty on arugula with a goji-berry black-berry sauce and the "Sound & The Curry Burger" with a "sinful combination" of coconut curry and beef.
Bowden, a fan of the show, started the blog during college when he really didn't know much about cooking.
"I mean, I knew my way around a frying pan, but pretty much just how to put things into it and heat it up," the home cook told The Salt. But he was confident enough to make a burger and his blog took off from there.
Now, while he admits not every burger is a winner, Bowden says he is comfortable stretching his culinary imagination to whip up new creations. Some of them involve pretty standard burger toppers but no one can fault Bowden for a lack of creativity with ingredients.
Bouchard told The Salt that he is actually married to a vegetarian so he has yet to try any of burger recipes.
Loren Bouchard, creator of Bob's Burgers, got wind of the blog during its early stages and has been following Bowden's creations every since.
"I loved [the blog] ever since I heard of it, which was at its inception several years ago," Bouchard told The Salt. "It was maybe the best example of how doing a show in the age of the Internet can be such a satisfying experience."
The show-creator didn't want to interrupt the young chef's "creative process" by reaching out but Bowden ended up emailing Brouchard—requesting to be notified of the daily special before the show's airtime so he could coordinate his recipe release with new episodes. Bouchard admitted that a lot of fans have been asking for recipes so he decided to team with Bowden on a new cookbook.
"The work he has done deserves to be printed and bound and put up on a shelf somewhere," said Bouchard. "He's done so much culinary heavy lifting, we wouldn't do it without Cole."