What makes the perfect Bloody Mary? Some prefer a Bloody Mary that follows the traditional mold, built on the tactful application of tried and true methods. Others are delighted in the opportunity the Bloody Mary gives bartenders and home-enthusiasts alike to experiment on the theme of the Bloody Mary; making the task more of an exercise in conceptual art than mere palatability.
Is a Bloody Mary still a Bloody Mary without vodka, without tomato juice? Furthermore, when is tomato juice no longer tomato juice? And how does one reconcile top-ten lists that cite simple tomato and booze mixes, with the ones that appear to feature an entire restaurant menu in and around the glass? The task would appear to be a complex one and bound to be subject to intense scrutiny. It's no wonder that national lists of the best Bloody Mary's are slim.
No matter your Bloody Mary preference, there is no doubt amongst those who are passionate bloody proponents that the Bloody Mary is as much a cocktail as it is a cultural phenomenon. Synonymous with the lazy Sunday brunch, the Bloody Mary is an iconic fixture of the American drinking landscape. Deciding who was, and was not, included in our list, was no small task.
Our Method: Each Bloody Mary on our list was subject to rigorous scrutiny, and a detailed point system, the crux of which was based on: popularity, presentation, innovation, and garnish. We scoured both local and national lists, as well as crowd-sourced data regarding regional favorites to establish a list that includes highlights from each region of the United States. Special consideration was given to Bloody Marys that didn't come from major urban Bloody Mary meccas, but still appeared on national lists. Click on the slideshow to see our list of the 10 Best Bloody Marys in America. Lastly, a definitive weight (approximately 11 percent) was given to intangibles; certain inspired and inexplicable elements of the cocktail that either moved the drink forward or helped to strengthen the classic elements of the drink.
1. Zeitgeist — San Francisco, CA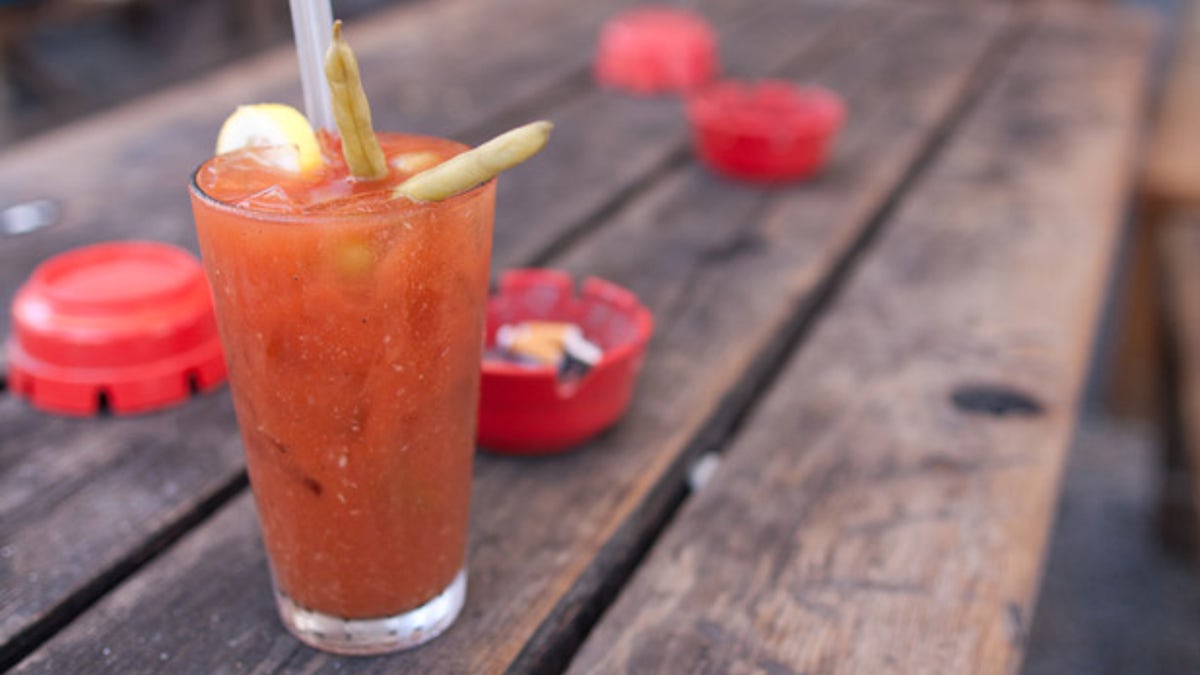 The last word on the matter of Bloody Marys is that there is no last word. The cocktail has been transformed from a humble mixture of tomato juice and vodka into a symbol of both the classic and the outrageous in mixology, as well as placing a finer point on many bruncher's Sunday afternoon soirees. So how did this spicy, classic Bloody Mary make it to the very top of our list? Among the two dozen lists we've consulted, the Zeitgeist Bloody Mary appeared more consistently than any other establishment. Zeitgeist won points for its clean and unpretentious presentation, its hearty and strong mixture that never wanders into soupy-ness, and its fine balance of spice, texture, and booze. Lastly, it is the intangibles that win out: this Bloody Mary posseses a certain something that places it in a category all its own. The Zeitgeist Bloody Mary captures not only the perfect balance of its classic profile, but it captures its soul as well.
2. Prune — New York, NY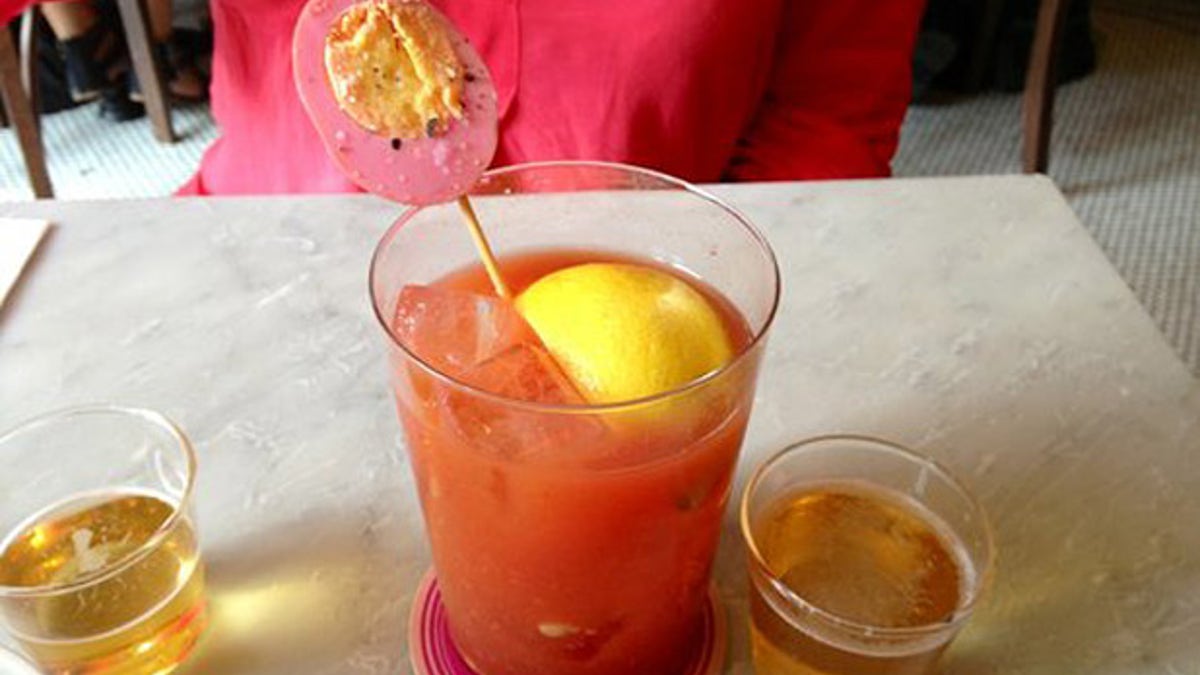 Prune is serious enough about the craft of Bloody Mary making to include an entire menu dedicated to their inspired variations. Pressed against the fierce competition of New York City bars, a million bloody's would gladly take Prune's place but none have succeeded. Their bloody menu features a wide breadth of varieties, from inspired re-interpretations that include replacing tomato juice with beef bouillon in the Bloody Bullshot, to the salad-heavy Chicago Matchbox that includes pickled Brussel sprouts, caper berries, and radishes.
3. South Congress Cafe — Austin, TX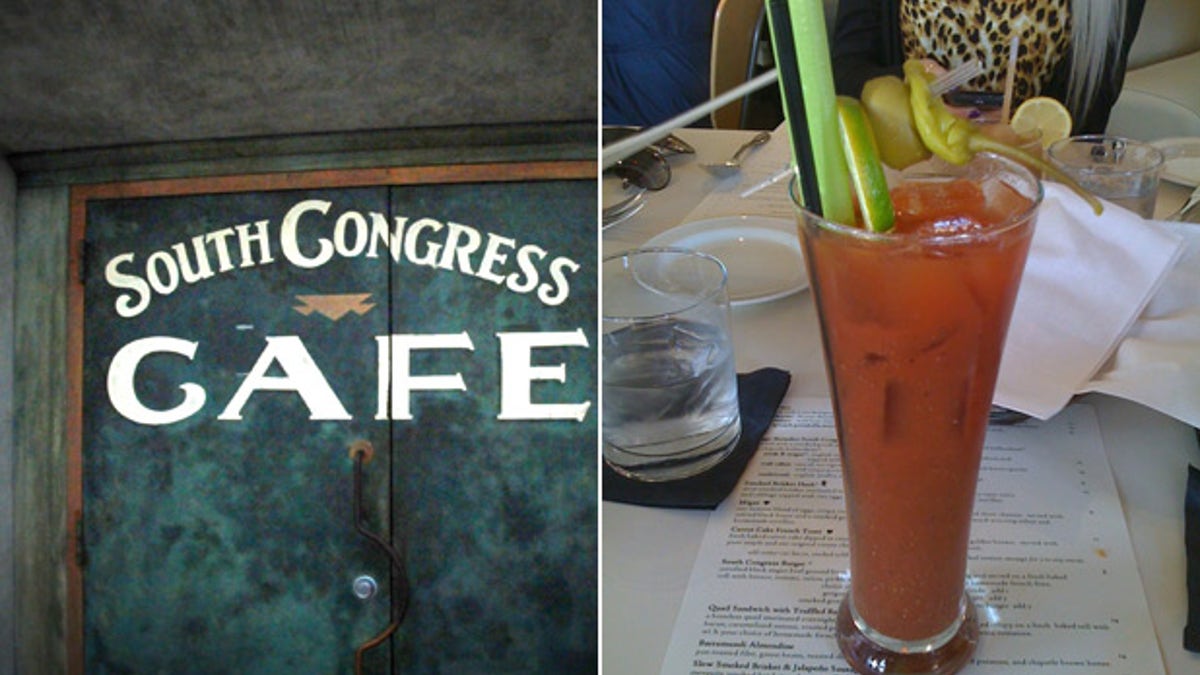 Along the hip stretch of bars and boutiques that line South Congress Avenue in Austin, Texas, sits a heavyweight among brunch hotspots. The Bloody Marys at South Congress Cafe are a complete package: finely crafted, balanced, and pushing the genre forward just enough with pepper-infused vodka from Austin's own Tito Vodka brand. When served in a tall glass alongside a plate of migas, your life will be forever changed.
4. Tweet Let's Eat — Chicago, IL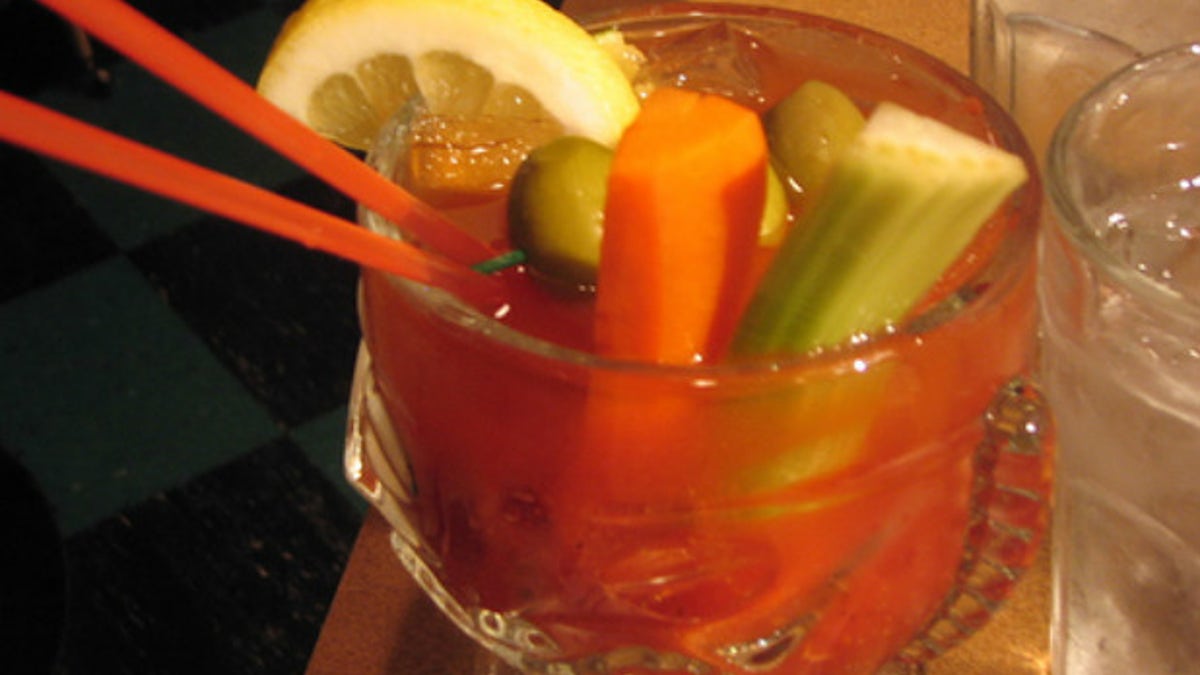 The Bloody Marys at Tweet Let's Eat bar in Chicago are another excellent example of maintaining the classic quality and structure of the Bloody Mary cocktail, while tactfully advancing critical flavor aspects of the drink. Here, the Tweet bloody's have expanded the spicy aspect of the bloody profile to include wasabi, sriracha, and poblano peppers, while maintaining a strong balance of the booze and tomato flavor.
5. FIG — Santa Monica, CA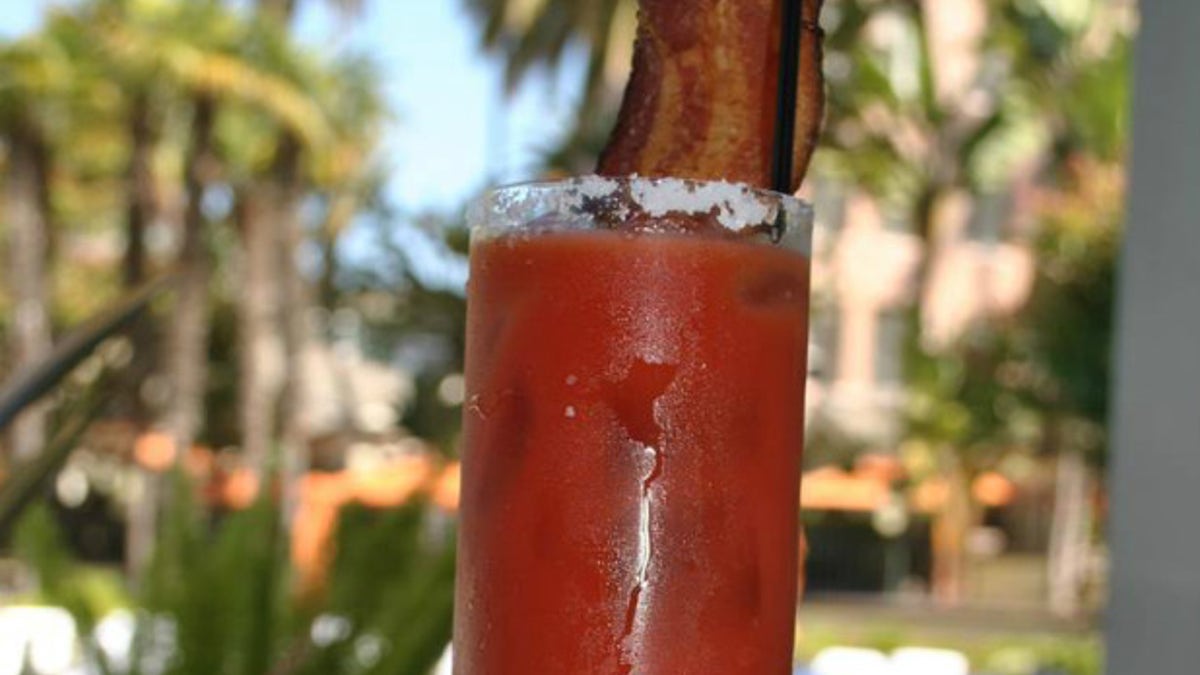 The winning combination that makes one bloody recipe a cut above the rest is often a fiercely guarded secret. That is why the bartender at FIG keeps his recipe under wraps. According to the L.A. Weekly, bartender Richard Horne has crafted a secret recipe that continues to fire up Sunday brunchers in Santa Monica, Calif. week after week. While their once-famous Foie Marys (which featured a foie gras puree as part of their mix) are now illegal, points have been given to FIG's classic Bloody Mary for its popularity, presentation, and imminent drinkability.
See more Bloody Marys at The Daily Meal
More from The Daily Meal