America's best Italian restaurant chains
Like Irish pubs and Chinese takeouts, you'd be hard-pressed to find a moderately-populated town without an Italian restaurant. And for much of the country, that Italian restaurant is a chain.
We canvassed the country, and from corporate behemoths like Olive Garden to family-run chains like The Old Spaghetti Factory, we've tracked down the best casual, non-pizza Italian chains.
Needless to say, Italian cuisine is one of the most popular types of food in America. Because seriously, what's not to like? Heaping bowls of pasta, comforting and hearty sauces… it's comfort food at its finest and it also allows for lots of creativity. Just like Chinese food has adapted to suit American palates, Italian food has also changed since it was first brought over by immigrants more than 100 years ago. For example, spaghetti and meatballs are a completely American invention; in Italy, the meatballs (called polpette) are eaten on the side as a separate dish.
But while the massive portion sizes and creative interpretations of Italian cuisine served at these restaurants might make native Italians wince, there's certainly a home for chain Italian restaurants in the American culinary landscape, and there's one fact you can't deny: the majority of their offerings are hearty and delicious. While they all offer traditional red-sauce fare like lasagna and ravioli, the chefs have the freedom to create entirely new menu items, and many have become classic standbys at their home restaurants.
In order to assemble our ranking, we first had to define exactly what a chain Italian restaurant is, which is trickier than you might imagine: all restaurants needed to mention Italy or Italian food somewhere on their website and offer a roster of Italian-American favorites. Uno's Chicago Grill, for example, serves deep-dish pizza and a couple varieties of pasta, but the rest of its menu is far from Italian so it didn't make the cut. We also cut out pizza chains because those are a whole other type of restaurant. After assembling our list of restaurants, we narrowed it down according to the following criteria: menu variety, low price point, whether the food is made fresh on-premises daily, value, ambiance and design, a good mix of red sauce classics and creative new dishes, special menus like those for kids, seniors, and gluten-free folks, special offers, and extras like online ordering, catering, delivery, and charity work.
1. Carrabba's Italian Grill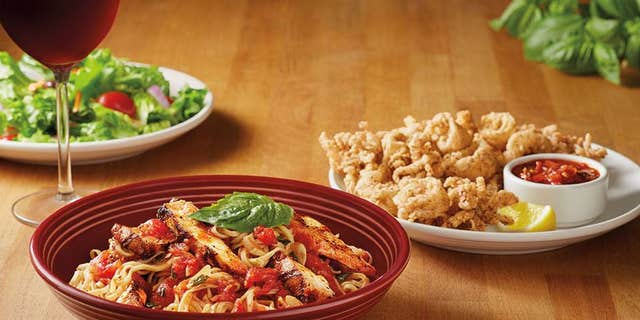 This chain was started by two Sicilians from Texas, Johnny Carrabba and his uncle Damian Mandola with a single Houston location that opened in 1986. Today there are 240 locations in 32 states, with the majority in Florida, where its parent company, Bloomin' Brands (which also owns Outback Steakhouse, Fleming's Steakhouse, and Bonefish Grill) is headquartered.
Many of the dishes served at Carrabba's are based on recipes passed down from Mandola's mother, and the menu is expansive and intriguing. Pastas include lobster ravioli, shrimp and scallop linguine alla vodka, and old-school lasagna; chicken dishes include the popular Chicken Bryan, topped with goat cheese, sun-dried tomatoes, basil, and lemon butter sauce; and other offerings include Roman-style pizzas, prosciutto-wrapped pork tenderloin, and filet mignon with a variety of toppings. They also offer a "15 under $15," Gluten-Free, and "Under 600 Calories' menus, a respectable wine list, as well as catering, online ordering, and specials including "Amore Mondays" with three-course dinners starting at $12.
2. Bertucci's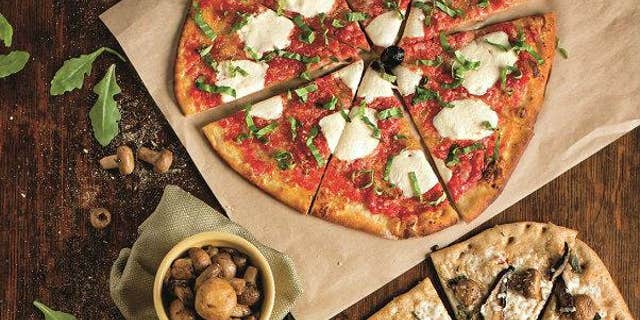 The first Bertucci's opened in Somerville, Mass. In 1981, and the centerpiece of each of the 89 restaurants is its brick oven, which turns out everything from legitimately delicious pizza to calzones and roasted vegetables and meatballs. You can build your own pizza or calzone or order from their large and creative selection. Other brick oven favorites include a new chicken parm casserole, lasagna rustica, and chicken piccata. Popular pastas include lobster, basil, and smoked mozzarella ravioli and rigatoni wth roasted peppers and sweet Italian sausage. There's also a $7.99 lunch special and Roman-style party pizzas, and the emphasis on scratch-made food and a comfortable atmosphere has gained it a popular following
3. The Old Spaghetti Factory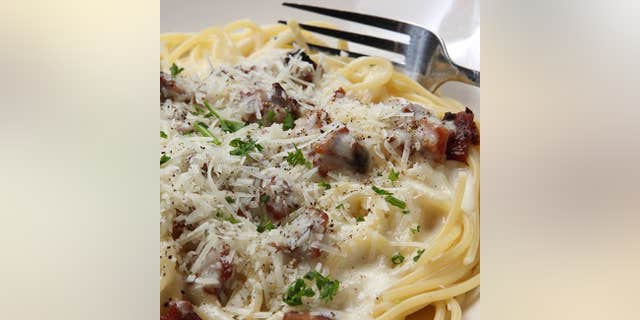 One of the older Italian chains around, The Old Spaghetti Factory got its start in Portland, Ore. in 1969. Many of the chain's 45+ restaurants are located in old refurbished warehouses, and décor is heavy on antiques including chandeliers, stained glass, and brass fixtures, with a streetcar inside in each location. Just about everything on the menu is made on-premises from scratch, and entrées come with bread, soup or salad, a drink, and dessert. Family-owned and operated, the menu contains a lot more than just spaghetti; favorites include jumbo crab ravioli, garlic shrimp fettucine, lasagna, and pasta with Mizithra cheese (a sheep's milk cheese imported from Greece) and browned butter. There's also a kids menu, a gluten-free menu, and a senior's menu, and most locations also have banquet rooms.
4. Romano's Macaroni Grill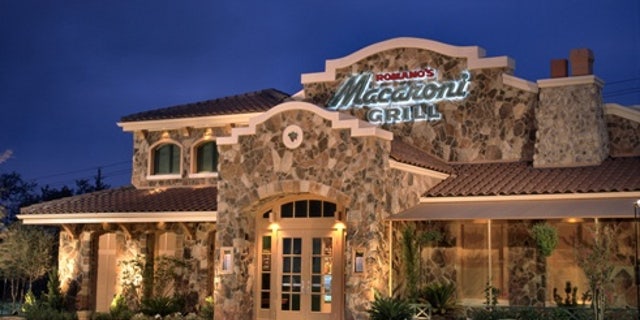 Founded by Philip Romano near San Antonio in 1989, Macaroni Grill now has more than 200 locations nationwide and in countries including Egypt, Mexico, and Japan. The menu features a nice selection of antipasti, salads, flatbreads, a "create your own pasta" option, Italian-American classics, entrées including chicken Marsala and Calabrese steak, and "Braisers" including a giant pork shank with Marsala wine and mushrooms. While the menu is a bit more traditional red sauce Italian than its more outside-the-box competitors, they stay current with a 'Lite' menu of under 600 calorie items and rotating seasonal specials. They also offer catering, gift cards, and online ordering.
5. Maggiano's Little Italy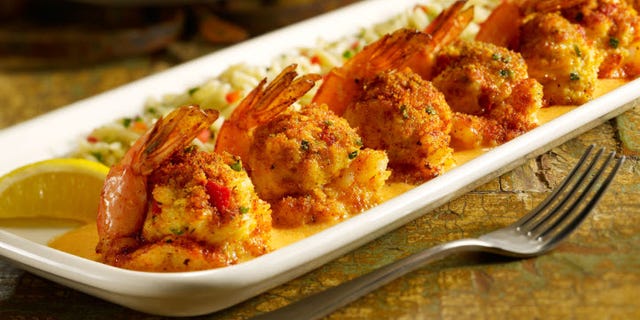 Maggiano's had its origins in 1991, when Rich Melman opened the first one in Chicago's River North neighborhood, and there are currently locations in 22 states. It boasts a menu of classic Italian-American favorites along with some specialties like their Rigatoni 'D' with chicken, mushrooms, caramelized onions, and Marsala cream sauce and higher-end items like 16-ounce Prime New York steak and veal porterhouse. Two main differentiators set Maggiano's apart from the pack: they deliver, and offer a separate 'Family Style' menu for parties of four or more looking to share large platters. They also offer private event spaces.
6. Johnny Carino's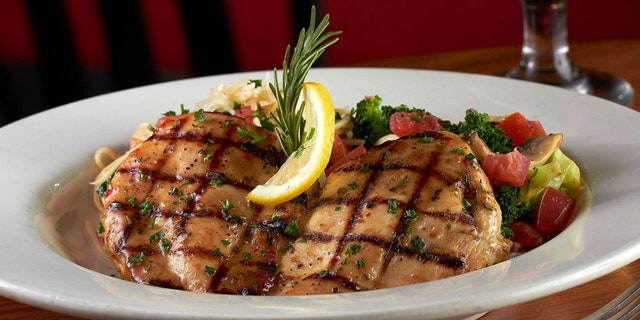 Johnny Carino's has more than 130 locations around the world, and while classics like chicken parm, spaghetti and meatballs, and lasagna are available, it's the specialties that set this restaurant apart from the pack. Made fresh in-house, they include chicken stuffed with ham, basil, and provolone topped with mushrooms and Alfredo sauce; Parmesan-crusted and balsamic-glazed baby back ribs; and bow tie pasta with meat sauce, Italian sausage, bacon, ham, pepperoni, onions, bell peppers, and cheese. There's also a wide selection of pizza, family-style platters, and sweet specialty frozen cocktails and martinis. They also cater, and offer a "Pasta Points" loyalty rewards app.
Check out more of the country's best chain Italian eateries.
More from The Daily Meal
America's 25 Best Chain Sandwich Shops
America's 25 Best Pizza Chains
America's Best Chain Steakhouses