9 incredible Easter cakes and other holiday desserts
While working on the perfect Easter lamb, it's often easy to forget everyone's favorite part of the meal: dessert.
Easter is about rebirth and the beginning of Spring. These delicious and decadent recipes will help you usher in the warmer weather by celebrating the flavors of Spring. They are the perfect finish for you holiday meal.
1. Mama Joan's 5 day coconut cake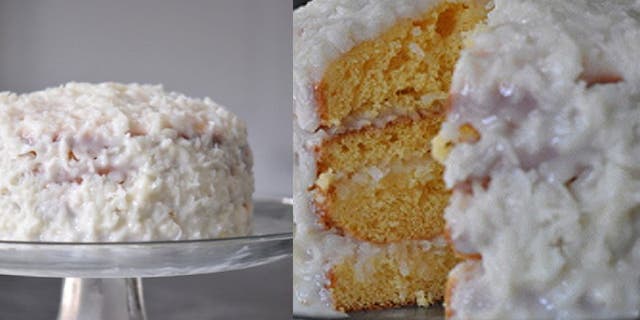 Coconut cake and holidays go together- well, they just go together- Christmas, Birthdays, and especially at Easter, this amazing cake could be found gracing my grandmother's table.
It was a recipe that she has perfected over the years and passed on through our family. She calls it "5 Day Coconut Cake" as it is supposed to sit in your fridge for five days in order to soak in the delicious coconut icing- but I dare you to try to keep this cake in your fridge for more than one day (ok, maybe two).
Recipe: Mama Joan's 5 day coconut cake
2. Strawberry trifle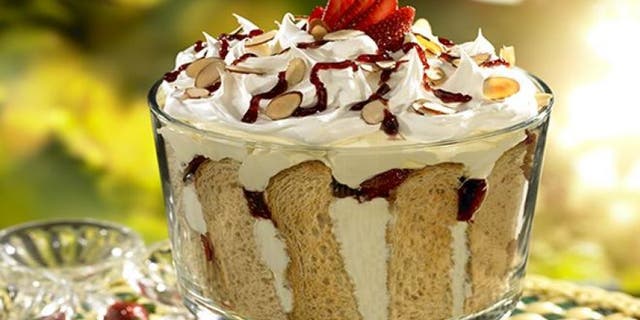 Impress your guests with this simple yet stunning dessert. Layers of toasted Honey Wheat Bread, raspberry jam, fresh strawberries and a fluffy whipped cream mixture look beautiful arranged in any glass dish.
Recipe: Strawberry Trifle
3. Tiramisu cups
This recipe from Sprinkle Bakes is much each easier than a traditional Tiramisu, and guests will love having an individual portion.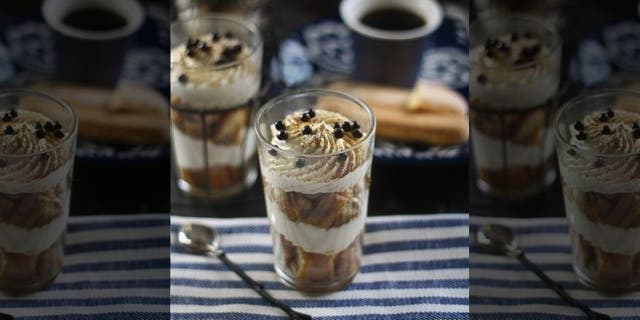 Recipe: Tiramisu Cups
4. Red velvet white chocolate chip cake
White chocolate chips make this red velvet cake from Delicatessen in New York City a festive treat to share with your most special guests.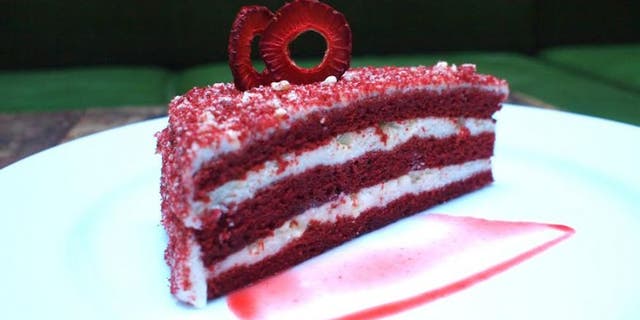 Recipe: Red Velvet White Chocolate Chip Cake
5. Aztec crème fraîche pound cake
You can never go wrong with chocolate, but this Easter treat isn't shaped like a bunny. It's swirls of chocolate with sweet hints of cinnamon and spicy cayenne.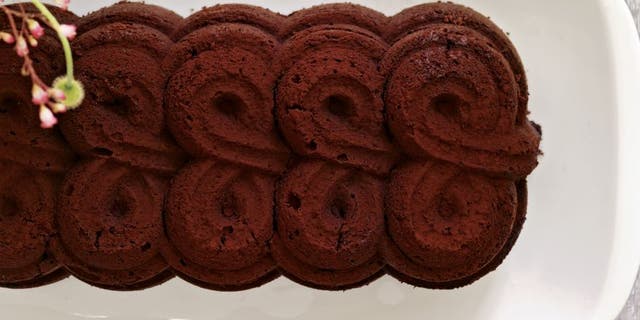 Recipe: Aztec crème fraîche pound cake
6. Bread pudding with raisins and lemon custard
The bread pudding from Robert Weidmaier's Brasserie Beck teases the palette with different flavors and textures. You have sweet, tart, hot, cold, soft and chewy. A fantastic combination!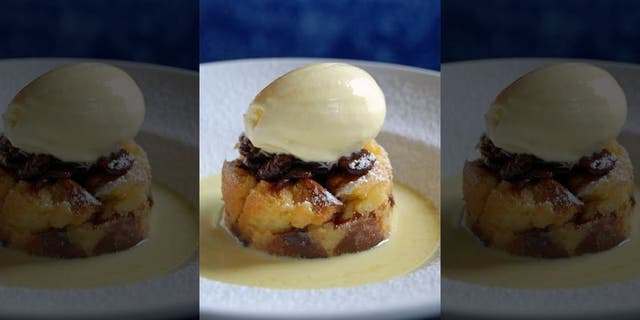 Recipe: Bread Pudding with Raisins and Lemon Custard
7. My big fat creamsicle meringue moment
A pretty swirl of orange and white. This meringue is full of the sweet flavors of a cold summer treat. It's a great way to kick off the warmer months.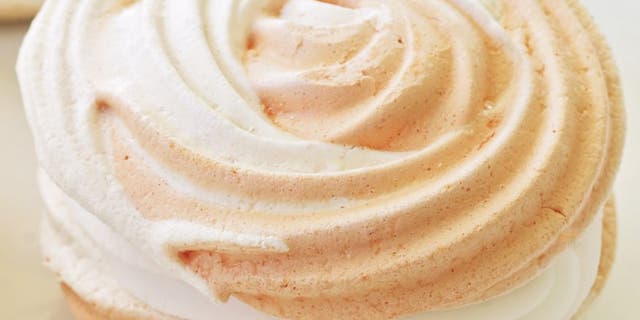 Recipe: My Big Fat Creamsicle Meringue Moment
8. Banana pudding with vanilla wafer crumble
This is definitely not your mom's banana pudding. The Bayou Bakery in Arlington makes it a little more grown up with banana liqueur and a delightful crumb topping.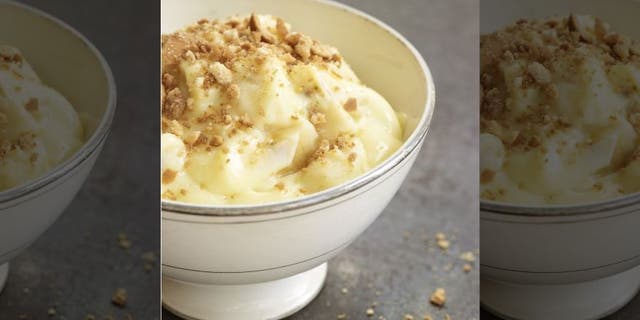 Recipe: Banana pudding with vanilla wafer crumble
9. Chocolate bread pudding with two chocolate sauces & almond bark
There is only one way to describe this dessert; rich!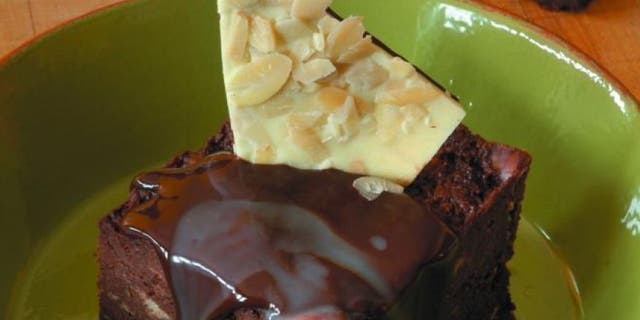 Recipe: Chocolate bread pudding with 2 chocolate sauces & almond bark