7 BBQ foods that are actually healthy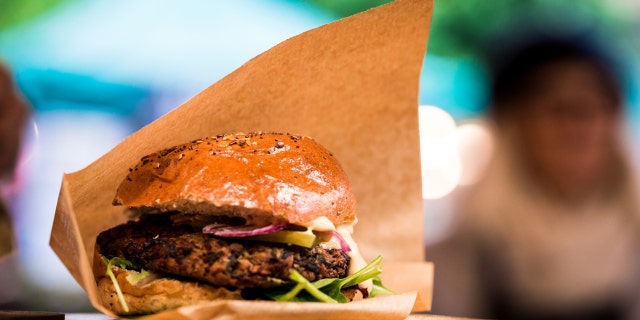 BBQs are a staple of summer but can be a minefield of high-calorie foods. There are healthier and smarter choices—you just need to know what they are.
Zucchini
Available year-round, zucchini is at its best during the summer season, especially if freshly plucked from your own garden. A delicious source of potassium, vitamin C, vitamin A, folate, and fiber, it packs a nutritious punch for a mere 27 calories per cup cooked. Registered dietitian Rachael Hartley says summer vegetables like zucchini, simply seasoned with olive oil, garlic, salt, and pepper, are delicious on the grill. "I like to make extra and use leftovers for pasta, salads, and sandwiches during the week," says Hartley.
Corn
New York City-based nutritionist Natalie Rizzo, MS, RD says, "there's nothing better than sweet summer corn. I like to throw it on an indoor grill in the husks. It gives a nice smoky charred flavor. To make it a little special, top with cotija cheese and a squeeze of lime." A medium ear of corn offers about 3 grams of fiber, some protein, and potassium. Corn also contains the compounds lutein and zeaxanthin, which have been linked to reduced risk for macular degeneration according to a 2015 article in the Journal of Ophthalmology.
Avocado
"Many people don't realize that you can grill avocado," says Rizzo. "Just cut it in half, remove the pit and throw it face-down on the grill. It will get these beautiful grill marks and become warm and creamy." Avocado is a source of heart-healthy monounsaturated fat, fiber, vitamin K, and folate. A recent study from Tufts University also found that an avocado a day improved brain function in older adults.
Veggie burgers
Stephanie McKercher, RD, a Colorado-based recipe developer at The Grateful Grazer, recommends a meatless option made from chickpeas— like her moroccan-spiced chickpea burgers. "They're made with lots of herbs and spices and a hearty mix of chickpeas and whole grains. Even meat-lovers will want to give this one a try!" says McKercher. Chickpeas boast 6 grams of fiber and 7 grams of protein per half cup, are rich in folate, and have some calcium and iron.
Grain salad
Ancient grains appear more often at get-togethers these days than the standard pasta salad. A member of the wheat family, farro qualifies as an ancient grain. It has more fiber and protein than brown rice and contains magnesium which, according to Tufts University, may help lower the risk of diabetes. McKercher says "a swoon-worthy salad makes it easy to add a few fruits and veggies to your barbecue plate. I like to serve up farro with seasonal produce and creamy tahini dressing. It's a crowd-pleasing summer favorite."
Coleslaw
With a mix of carrots, green, and sometimes red cabbage, coleslaw is typical BBQ fare. Cabbage is rich in vitamin C and K, and also has some folate, calcium, potassium, and magnesium. Cabbage contains sulforaphane which has been linked with a healthier brain and improvement in neuropsychiatric disorders such as depression, according to a study in the Journal of Molecular Neuropsychiatry. Deli-style and supermarket slaws come with added sugar and regular mayonnaise; you can try to drain off some of the liquid or bring your own version made with nonfat Greek yogurt.
Potato salad (hold the mayo)
Potato salad is a staple of summer picnics and BBQs but there are smarter ways to enjoy this vitamin C-rich tuber that also gives you a healthy dose of potassium and B vitamins. For a good-for-you twist on potato salad, don't rule out vitamin A-rich sweet potatoes for a summer salad. Culinary nutrition expert Jessica Levinson, MS, RDN, CDN recommends ditching the mayo and using Greek yogurt or a vinegar-based dressing instead, such as in her roasted sweet potato salad with honey-lime vinaigrette.