5 restaurants with historical menus
Feeling hungry? Chew on some American history. From locations of Hollywood movies to where culinary inventions were created, these note-worthy eateries go down in the gastronomic record books.
1. The Berghoff, Chicago, IL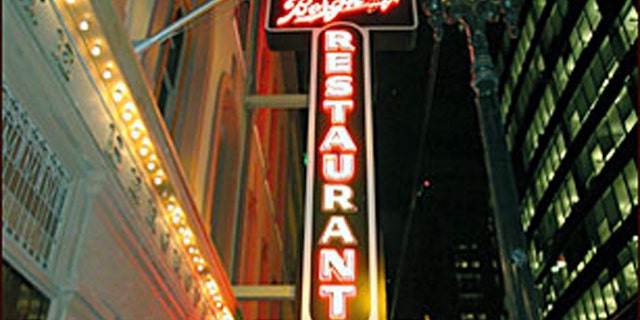 The Berghoff serves up classic German fare from the Berghoff family cookbook itself. Its dark, wood paneled interior is like stepping back in time and the restaurant was the backdrop in the filming of "The Dark Knight". If your level of effort in making German home cooking doesn't go above "beers 'n brats," then the Berghoff is the place to go. Not only do they still serve the food they were serving when they opened in 1898 (menu items, we should say, not the actual food), but the Berghoff beers that sparked the century-old restaurant. Since 2007 the restaurant has added some contemporary American items to the menu, but it still serves up the food ol' Herman, Henry, Hubert, and Gustav Berghoff once dreamed of.
2. Volturno Pizza, Worcester, MA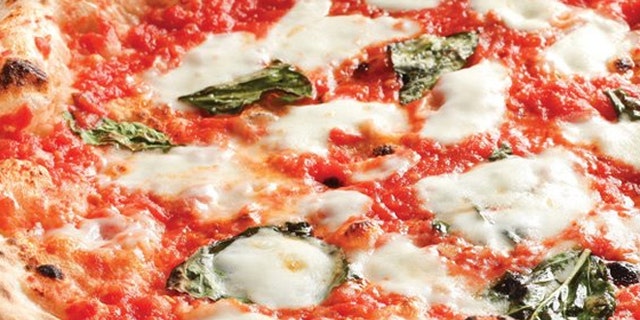 Volturno offers up authentic Neapolitan style pizza. The owner, Greg Califano, is not only certified to make such pizza, but prides himself in the procedure and flavor involved in doing so. Now before you scoff and say, "Certified in making pizza? That's like saying you're certified in rollerblading or cat burials!" you should know that there are official guidelines for making Pizza Napoletana set out by the Associazione Vera Pizza Napoletana. The pizzas must be light on sauce, have light flaky crusts made of wheat flour, and it would be preferred if the tomatoes used are grown at Mount Vesuvius. The dough must be kneaded by hand, should be not more than three millimeters thick, and cooked in a stone oven over a wood fire. If you fail to meet these requirements, well, then you might as well hand over your pepperoni badge, good sir, and just call your shack of a restaurant Pizza Hut.
3. Ralph's, Philadelphia, PA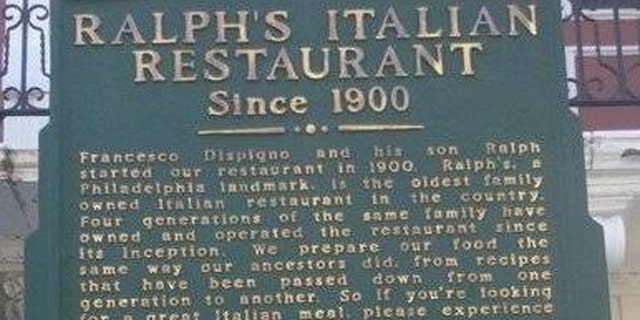 Ralph's restaurant was created in 1900 when Francesco Dispigno wanted to open a place where all his exhausted neighbors could eat after a hard days' work. Today, the restaurant is owned by the fourth and fifth generation of the Dispigno/Rubinos, and the menu remains mostly unchanged. After a hard, back breaking day chasing the American dream under the sterile halogen lighting of your corporate office, you too can come down to Ralph's to relax and enjoy the taste of American history in the nation's oldest Italian restaurant.
4. Union Oyster House, Boston, MA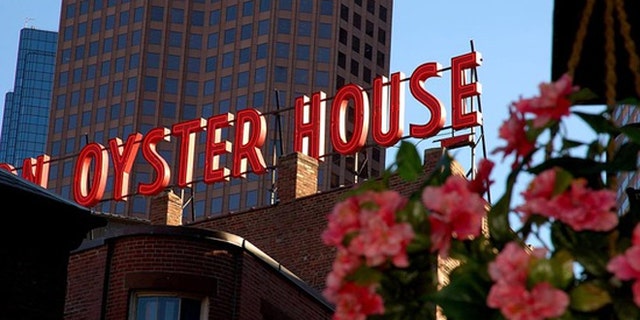 When you open a restaurant a stone's throw from the Atlantic Ocean and serve fresh seafood, it can't be too hard to draw in customers. Opened in 1826 on Union Street in Boston, Ye Olde Union Oyster House is a National Historic Landmark and considered the oldest restaurant in the U.S. Being America's first restaurant, it also had America's first waitress, Rose Carey, who is claimed to have popularized using toothpicks (it also boasts Yelp reviews from as far back as 1831, which was back then was just a napkin nailed to the entryway that read, "The beans doth fill mine belly to full. T'was confused why men picked thine teeth with wood, but methinks it will catch on.") Their menu has remained unchanged since opening, serving traditional New England fare, including oysters, clams, lobsters, poultry, baked beans, steak, and chops.
5. Delmonico's, New York, NY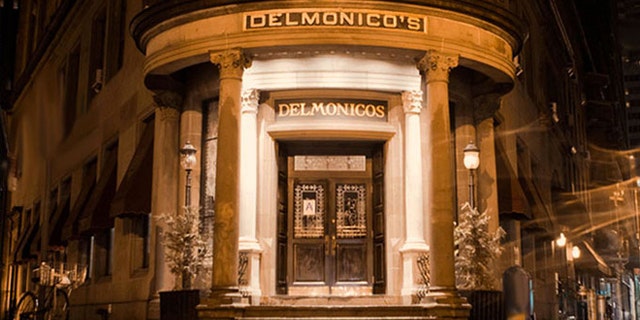 Delmonico's restaurant has changed hands a few times, but the tradition and legacy haven't. Credited as the first restaurant to offer an a la carte menu as opposed to prix fixe, Delmonico's first opened at 2 South William Street in lower Manhattan. Now it sits at 56 Beaver Street, but the customers can still taste the restaurant's legacy in the unchanged menu items. Delmonico's invented the famous Lobster Newberg, Delmonico Potatoes, (allegedly) Chicken a la King and Eggs Benedict, and Baked Alaska. The restaurant is best known for the legendary Delmonico steak, which can still be ordered, and still be eaten wearing a three-piece suit while discussing that crazy new "baseball" fad everyone's been talking about.
More from Maxim
The Best April Fools Food Pranks
Maxim Master Chef: Dale Talde Gets Greasy