10 most famous kid critics and cooks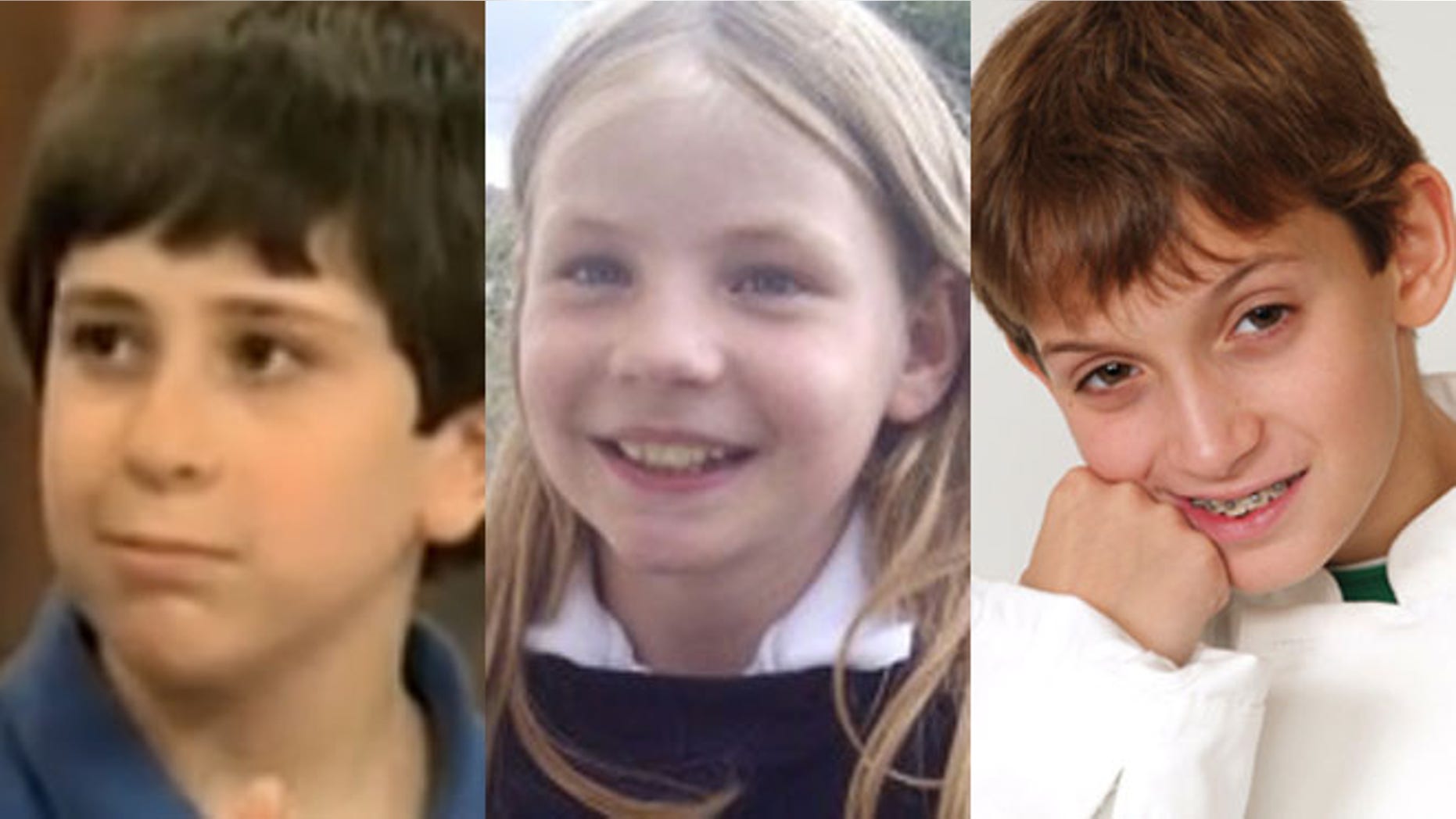 With their penchant for anonymity, food critics are difficult enough to spot when you're expecting an adult to walk in and begin dissecting the dishes. When you add 5-foot-and-under children to the mix, uncovering critics becomes a bit trickier.
From New York City to Scotland, children as young as 4 years old have begun writing and talking about food in the only way kids know how: with brutal honesty.
Naturally, most children have yet to completely understand the art that is food writing, but they manage to compensate for that by writing about the way that a restaurant makes them feel and, most importantly, how the food actually tastes.
"Adults make too many judgments based on the appearance of the restaurants," David Pines, a 12-year-old food critic and author, told the New York Daily News this past March. "They get mad because the glasses weren't all there when they walked in. I'm like, who cares? How did the food taste?" This way of thinking is mirrored in the majority of child food critics, who write to inform parents and kids alike where they can get the best kid-friendly food options around.
Eli Knauer, an 11-year-old critic, includes a rating system in his reviews, where he rates both the kid-friendliness and the taste of the food. After a trip to Morton's The Steakhouse in 2011, Knauer gave the restaurant five stars for food, yet only one and a half stars for the kid-friendliness, deeming the restaurant for "kids who are quiet, kids who like to be fancy." As for his advice for parents considering taking their kids to the restaurant, Knauer advised, "If you want to have your child go out to Morton's, make sure his stomach is completely empty so he can eat every bite of his food, and make sure that he doesn't eat all of the humongous Morton's Legendary Hot Fudge Sundae [so] they don't get a humongous stomachache!"
Apart from the influx of children beginning to write about what they put into their mouths, there are also a surprising number of children eager to make their way into the kitchen to prepare dinner.
Flynn McGarry, now 14, took the culinary world by surprise when he began staging at Next and Alinea in Chicago under Grant Achatz and Modernist Cuisine's Food Lab in Seattle last year. This month McGarry takes on the kitchen at Eleven Madison Park under the tutelage of Daniel Humm.
Among the following 10 gastronomes are accomplished caterers, chefs, cookbook authors, and food critics already, with television appearances and popular websites under their rather tiny belts.
All 10 children began their impressive culinary journeys early in life, some barely 5 years old and none of them surpassing middle school before picking up their first knives. If anything is certain, these children have very promising careers in their future.
David Pines
"Adults make too many judgments based on the appearance of the restaurants," David Pines, a 12-year-old food critic told the New York Daily News in March. "They get mad because the glasses weren't all there when they walked in. I'm like, who cares? How did the food taste?"
Following this philosophy, the "middle-school foodie," as he calls himself, published Pines Picks: A Kid's Guide to the Best Things to Eat and Drink in New York City, said to be the first ever New York City food guide written from a kid's point of view.
Though the book is intended for a younger audience, Pines did not focus on typically childish food. He rated close to 100 different varieties of food, and stuck to a method of eating the same types of food at once, making it easier to find the better-tasting dish.
Eli Knauer
Two years ago, Eli Knauer created his blog, "Adventures of a Koodie," as a first step to fulfilling his ambition of becoming a food writer. Today, 11-year-old Knauer has written more than 100 reviews, from chain restaurants such as Texas Roadhouse to chef Bryan Voltaggio's Family Meal.
Using an impressive vocabulary, Knauer reviews the food, as well as the kid-friendly atmosphere of each restaurant. In order to receive all five stars in a rating, a restaurant would have to ensure a child's entertainment, providing items such as televisions showing kid-friendly programming.
Martha Payne
Nine-year-old Martha Payne's blog, "Never Seconds," was formed with the idea that if critics reviewed school lunches, school officials might be more willing to present healthier and better-tasting food to students.
Daily, Payne took pictures of her school lunches and rated them based on taste, portions, health, courses, and whether or not the lunch tray had hair on it. After Payne's father, Dave, reached out to Food Revolution's Jamie Oliver, Payne's site received an enormous amount of traffic. Less than two weeks after the launch of her site, Payne reported that her school was beginning to offer much healthier options to their students. Now, mere months after Payne began her site, mothers and children from all over the world use her site as a platform to post their own lunches, whether made by their school or otherwise.
Max and Lucy
Max and Lucy Lowenstein, children of author Alison Lowenstein, are 5 years old and 8 years old respectively, and the first official food critics at Eater NY.
Twice monthly, the brother-and-sister team visits a restaurant for the site. Using impressive vocabulary for their age, the duo writes reviews on lined paper, accompanied by drawings of their dishes. Describing places such as The Meatball Shop as "fabulous" and Buttermilk Channel as "phenomenal," the siblings give straight-to-the-point reviews that are both charming and informative.
David Fishman
At just 12 years old, David Fishman appeared on the Rachael Ray Show and amazed viewers and professionals alike with his impressive vocabulary and knowledge about food.
Since then, the now 16-year-old Fishman has made several television appearances and remains active in the culinary world.
Fishman describes himself to others as a professional food critic already, and with his four-year history in the business, he has owned the self-proclaimed career title. While reading various reviews that Fishman has written over the years, it's almost hard to believe that Fishman is indeed not yet a well-seasoned adult food critic with years of experience working in the industry.
Wyatt
Known simply by his first name on his blog, "Wyatt Tastes Good: The Kid Food Critic," 10-year-old Wyatt rates restaurants around his home in Florida based on a Spork Rating System, using a spork symbol in lieu of the traditional star in his reviews. As Wyatt himself writes, he decided to create the blog, with parental supervision, in an attempt to give readers an honest opinion about food.
Much like the other child food critics mentioned, Wyatt writes about both chain and stand-alone local restaurants for his blog, eating typical kid's food, such as chicken wings and fries, as well as not-so-typical items like conch fritters.
Each blog post explains the restaurant's location and includes various photographs of the food, as well as Wyatt himself enjoying his meals.
Flynn McGarry
At the age of 10, Flynn McGarry became interested in the culinary arts and began practicing basic knife skills while building his culinary library. Just three years later, McGarry operates a monthly dinner club called EUREKA out of his home, where he serves 20 guests eight to 10 imaginative courses.
Flynn McGarry has managed to create a lot of buzz in a very short amount of time, including being featured in the The New Yorker's "Talk of the Town" and being a guest chef at several high-end restaurants.
Greg Grossman
Much like many of the child culinary prodigies, Greg Grossman discovered his love for food and molecular gastronomy at a very early age, as he began washing dishes and a local restaurant at only 8 years old. Two years later, Grossman was catering in the Hamptons and working alongside several chefs, learning from them to build his own self-taught techniques.
Since then, Grossman has been featured in several publications, such as the New York Post back in 2005, and on television programs such as "The Today Show." In 2009, Grossman was awarded the first ever Martha Stewart Scholar Award.
Now, at 17, Grossman has more than six years of extensive culinary experience to start what is bound to be a very impressive career as an adult chef.
Julian Kreusser
In 2009, Julian Kreusser began starring on Big Kitchen with Food, a cooking show broadcast from Portland public-access cable. Kreusser was also featured on The Today Show that same year, making sopitas with Matt Lauer.
In 2009, Julian Kreusser was only 5 years old.
Kreusser developed a love for cooking rather early in life, and he himself believes that the fascination began as a toddler, when his parents carried him in front carriers while they cooked.
Kreusser's parents homeschool their children, and when they discovered that their child had a passion for food, they began to help him develop both skills and knowledge on the subject, which lead to the launch of the tot's own cooking show.
Kid Chef Eliana
As a cookbook author and child chef, 12-year-old Eliana's aim is to inspire fellow children to become interested in creating food from fresh, local ingredients.
Her cookbook, Eliana Cooks! Recipes for Creative Kids, became a steppingstone for Eliana's fame, as she now frequently does cooking demos for children as well as television appearances, all while maintaining her website at elianacooks.com.
Kid Chef Eliana also recently launched her own radio show on July 23, 2012, titled "Cool Kids Cook." Episodes can be found on Eliana's website, along with recipes and blog posts.
Check out The Daily Meal's slideshow here
More from The Daily Meal

10 Celebrities Who Despise Chick-fil-A

Mash-Ups, Fast-Food Style

17 Cereals That Were Too Sweet To Last

Fatty American Food Increasing Heart Disease Abroad