Zach Galifianakis: I won't have 'mentally challenged' Donald Trump on 'Between two Ferns'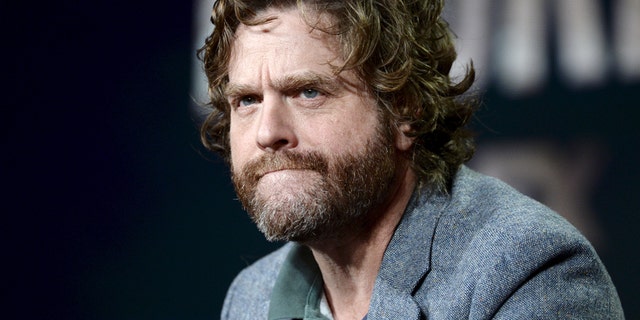 Comedian Zach Galifianakis told the LA Times he won't invite Donald Trump to be on his parody talk show "Between two Ferns," despite recently having on his presidential rival Hillary Clinton.
"I wouldn't have somebody on that's so mentally challenged," he said. "I feel like I'd be taking advantage of him. And you can print that."
The "Hangover" actor went on to describe Trump as "the kind of guy who likes attention — bad attention or good attention. So you're dealing with a psychosis there that's a little weird."
Galifianakis' interview with Clinton set a record for the most-viewed video on Funny or Die, the website that hosts "Between two Ferns." It has 48 million views on the Funny or Die site and counting.
The actor asked Clinton questions like, "As Secretary, how many words per minute could you type? And how does President Obama like his coffee? Like himself? Weak?"
The 46-year-old admitted he was "nervous" to have Clinton on his show but was pleased to find she was "very personable."
"She was very game, and the fact that she was sick that day – having that knowledge and watching the news when everybody was kind of wondering what was going on, it just kind of makes you laugh," he shared. "She just had pneumonia. It was not that big a deal. I love that the story became that she had pneumonia versus 'Oh, she's really working hard, even through this.'"
He added, "I walked away from that whole interview going, 'She's cool.'"