WWE's Alberto Del Rio: Bad And Loving It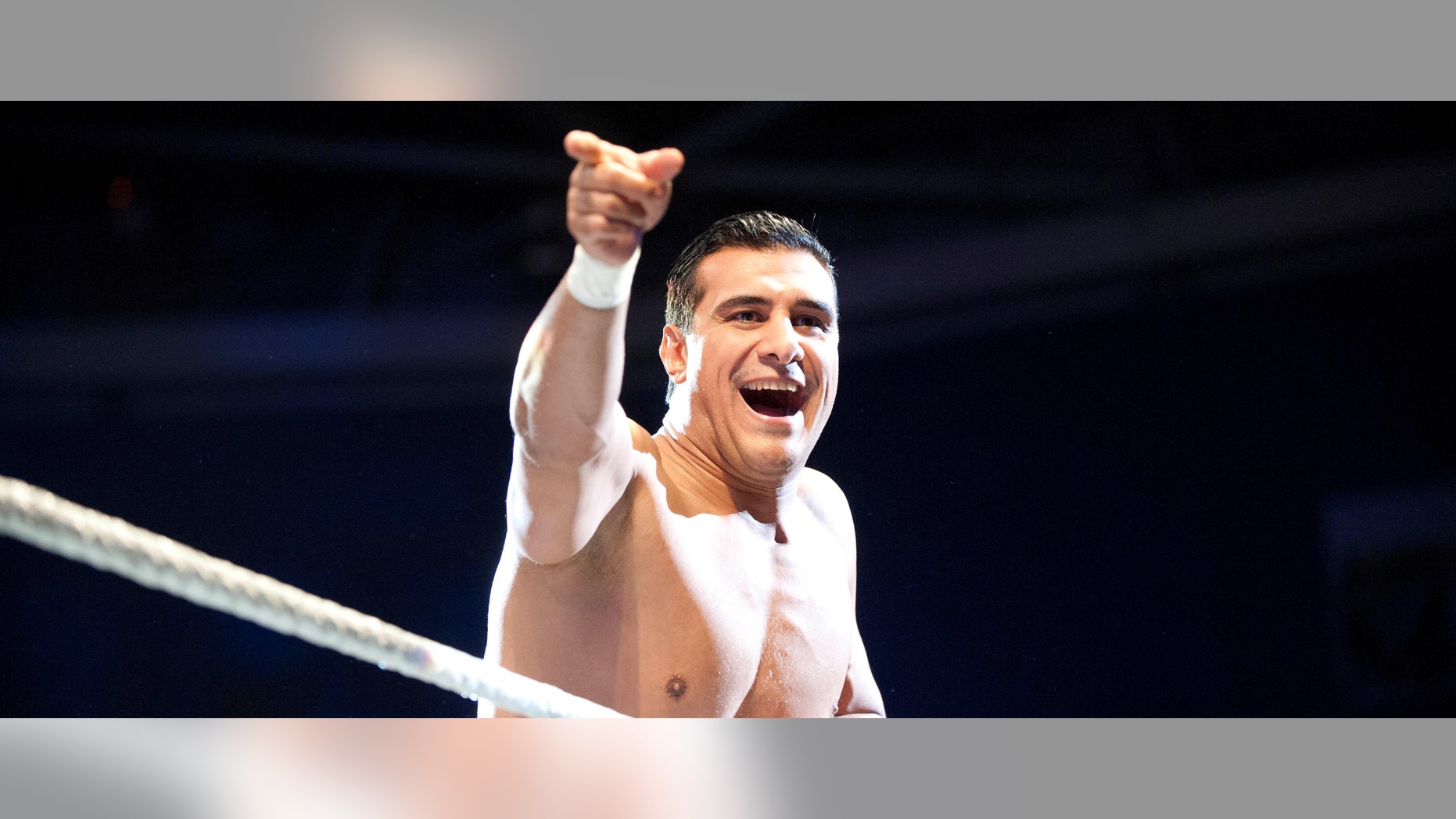 Just four months ago, WWE wrester Alberto Del Rio was a man cheered by thousands as he fought anti-immigration opponent Jack Swagger at Wrestlemania in New Jersey.
But if you caught USA's "Monday Night Raw" last week, you'll notice things have changed.
"People love to hate me," Del Rio told Fox News Latino.
After the Mexican national took advantage of injured opponent Dolph Ziggler, Del Rio, who in April was pegged as an American immigrant story, returned to his characters roots – the bad guy.
In character, the company's World Heavyweight Champion recently roughed up his longtime ring announcer, Ricardo Rodriguez, to cement his outlaw image.
"I'm having fun. I'm enjoying my role as the bad guy of the movie," Del Rio said. "The girls love the bad guy."
Del Rio, whose real name is Alberto Rodriguez and who was known as Dos Caras Jr. in Mexico, thought it was time for a character change. He is sure Rodriguez, his friend, will soon have another role.
"I thought it was time to go my own way. I'm pretty sure [Ricardo] is going to be OK," he said.
Since "Stone Cold" Steve Austin emerged on the scene in the 1990s, giving the fans a much-wanted and much needed anti-hero, pro-wrestling fans have shifted away from idolizing the bad guy.
CM Punk and Daniel Bryan have catapulted to WWE fame with help from the fans who've appreciated their hard work and straight-laced personalities.
But Del Rio said it's time for villains to make a comeback.
"The crowd from New York, Boston and Philly like to support bad guys," said Del Rio, who went on to say their reaction to his victory helped in his re-transformation.
This Sunday, Del Rio takes on Christian, a fan favorite, to defend his title in Los Angeles on the WWE's second biggest card, "Summerslam."
"Christian is one of my favorite performers and favorite opponents. We know each other, we have history," Del Rio said. "It's going to be magic."
While Del Rio knows playing the bad guy has its risks, he is confident his Latino fans will be behind him and cheer him on.
"That's what happened in Sacramento last Monday on 'Raw,' Del Rio said.  "I know all the hardcore WWE fans enjoy Alberto as a heel (the bad guy.)"
Plus, he said, he's on the best match up.
"Christian and I," he said, "are going to have the best match up on the card."
Follow Victor Garcia on Twitter @MrVicGarcia
Follow us on twitter.com/foxnewslatino
Like us at facebook.com/foxnewslatino