Wow! ShamWow Guy Promotes Eminem's New Album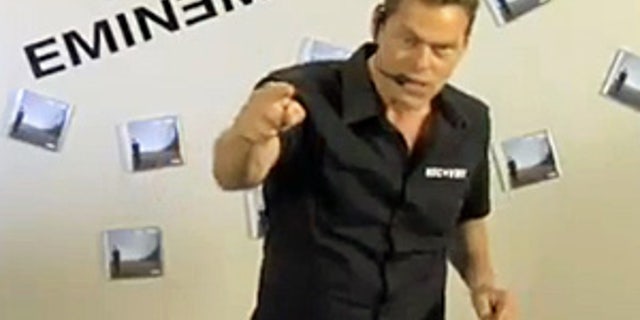 What happens when you combine Eminem with ShamWow?
"EmWow."
The rapper has recruited infomercial master Vince Shlomi, best known for his ShamWow and Slap Chop commercials, to promote his new album Recovery.
Shlomi pitches the album to viewers by demonstrating the various uses for the disc, including smashing tomatoes and serving as a coaster. And, if you cut the disc in half, you have yourself a food slicer and chopper.
As a bonus, you'll get a ShamPon for free (you're going to have to watch if you can't figure that one out from its name).
An e-mail to the ShamWow company regarding their sentiments on the spot was not immediately returned.
Comment on this article at TVGuide.com >
Related Articles on TVGuide.com
Other Links From TVGuide.com